Butterflies
Aug 1, 2017, 12:30:57 AM
---
Butterflies
Some more animation for this week's episode of Lady of the Moon.
Kamiko shows you how to properly end a relationship with someone you dislike...
The animation took most of this afternoon to do. I used my butterfly particle setup in Blender to put it together. It's the same set of particles from The Rabbit and the Moon.
If you haven't seen that animated sequence, check it out right here: Rabbit and the Moon's chapter entitled "The Miracle."
Animation is time consuming and I don't mind that this looks a bit amateurish. I'm by no means an animation expert, but I enjoy the process.
Check out my old posts Animating with Manga Studio and GIMP, Boids, Butterflies, and Blender, and GIF Compress Techniques for tips and techniques I learned for making animated sequences like this.
Caption This!
I wasn't gonna do one, but I took one last minute look and thought this panel might be fun to try and caption. Kamiko might be held up at gunpoint, but that doesn't mean she's annoyed. What's she saying to the cowboy? She's got two speech bubbles. So give it your best answer! I'll post the results next week!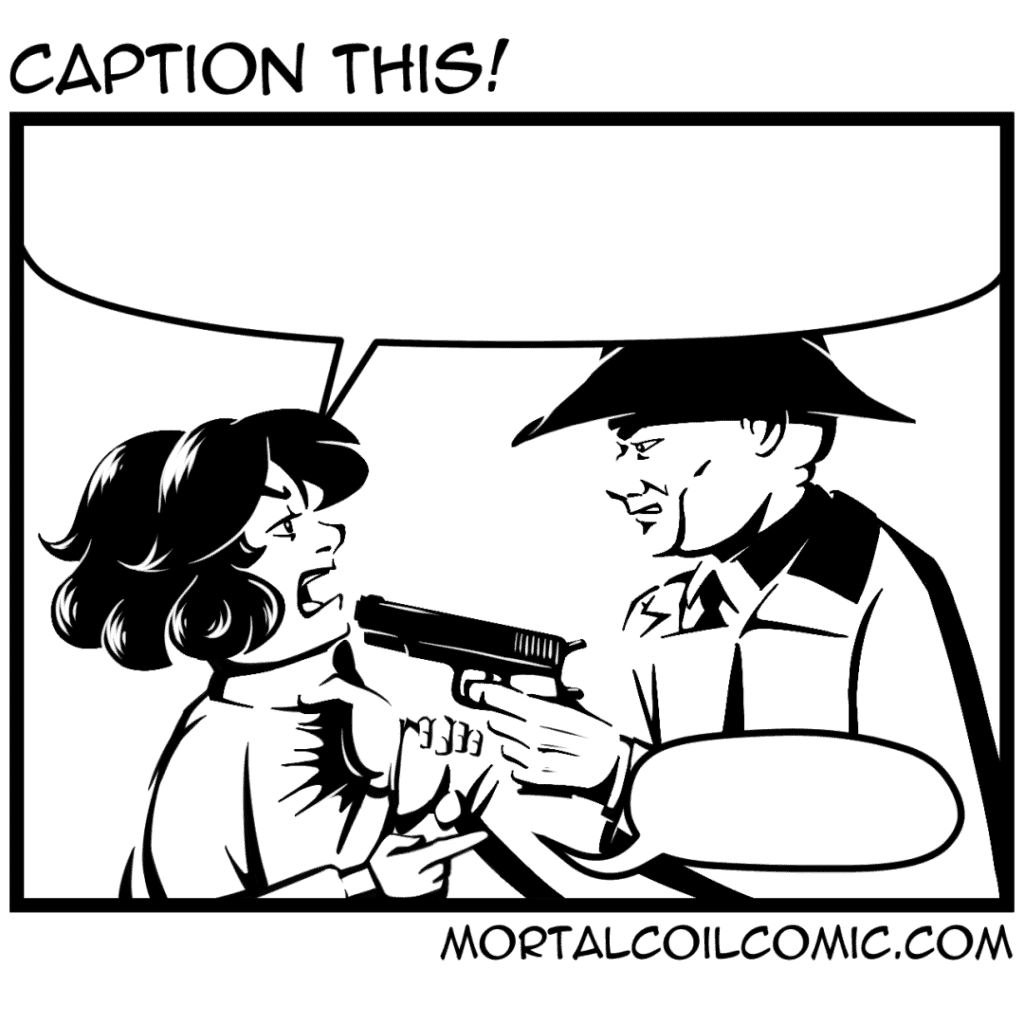 See ya next week!