Butterfly
Jul 24, 2017, 7:15:16 AM
---
Butterfly
Today's comic is entitled "Butterfly."
You know that she can do that right? Right?
If not, check out the Rabbit and the Moon's chapter entitled "The Miracle."
Animation is time consuming and I don't mind that this looks a bit amateurish. I'm by no means an animation expert, but I enjoy the process.
If you've read my old posts Animating with Manga Studio and GIMP, Boids, Butterflies, and Blender, and GIF Compress Techniques then you have an idea of how I animated this.
I know Clip Studio has a build in timeline for traditional 2D animation. I haven't gotten around to really trying it out. It's a matter of: I know this solves my problem and I'm used to it.
I will admit my tools are janky. I had some trouble remembering how to work the Python script I wrote for GIMP to combine the JSON and PSD files.
It takes time to animate and then prepare the files for "filming" via GIMP and my script. I also spent time iterating on the actual animation itself to adjust the timing.
I really wanted to make the critter breathe and look alive. It's growing out of her hand and trying to pop out but he can't quite do it the first 1-2 times. Then he pops out, huffs and puffs a bit before breathing really heavy as his wings shoot out of his back.
I could have simply had a butterfly morph out of her hand, but it was fun giving it life, even if it is a bit clunky.
Hey, this is a homemade, indie, and amateur webcomic. :)
Last Week's Caption This
I had two entries for last week's Caption This.
The first is by Anne. You can follow her on Instagram, Twitter, and buy her plushes on Etsy! The story takes place in 1969, but you, if and when Facebook figures out time travel the first thing they're going to do is find customers throughout history (and then sell ads to them).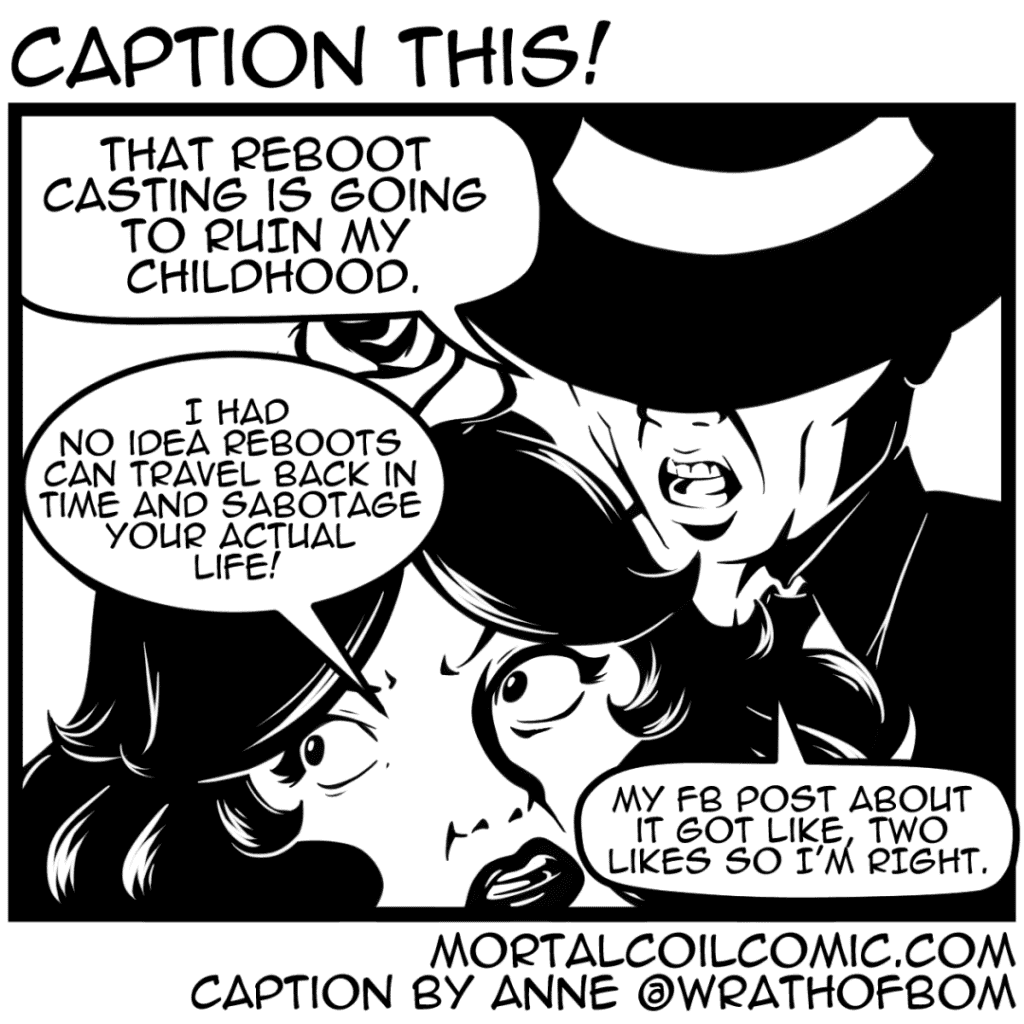 The second is by OhmiSunao. I didn't totally catch it when I drew it, but yeah... he does look like a smoooooth criminal.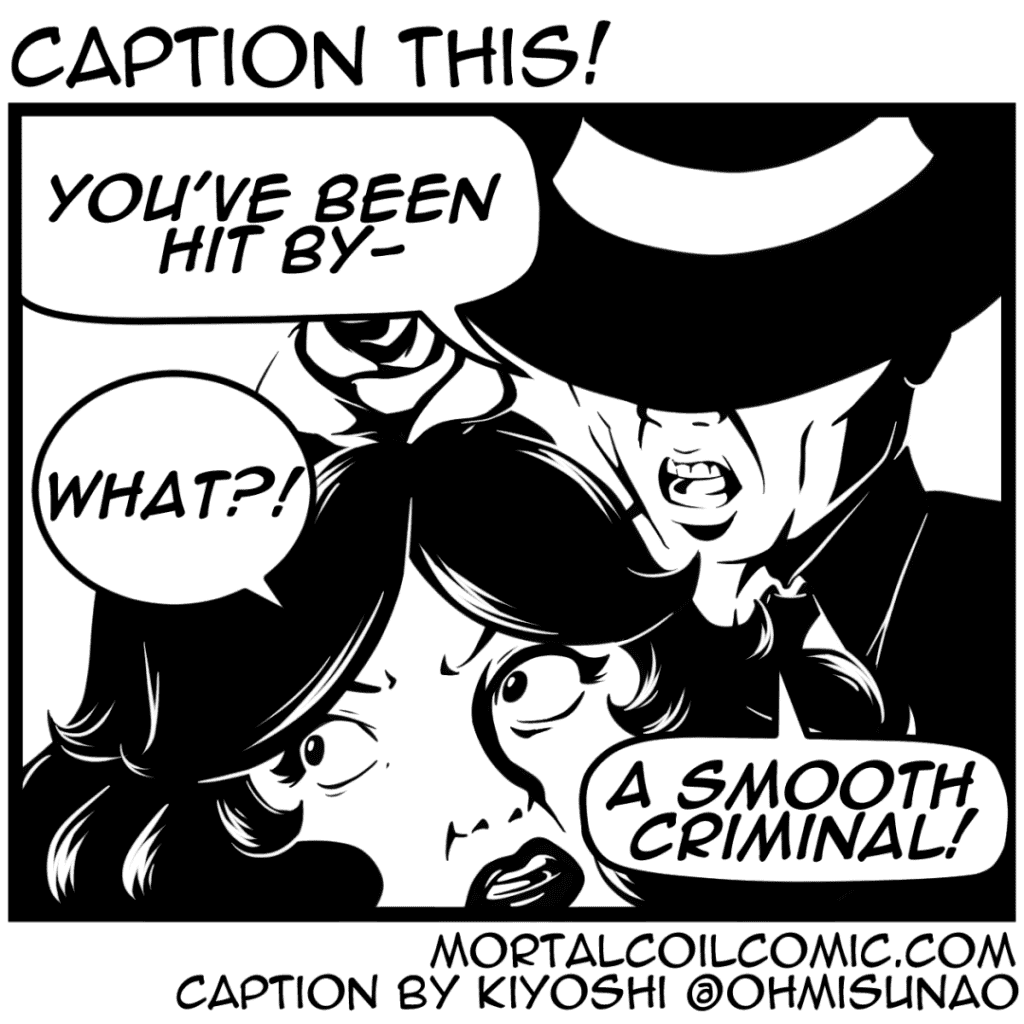 There's no Caption This! this week. The story's got a bit of a serious tone to it, so we'll just leave it as-is for right now. Also, there isn't anything too new to do a caption of -- lots of close ups, and I don't really want to turn the final panel into a caption game.
See you next week!