She's an Ace...
Aug 7, 2017, 7:15:59 AM
---
She's an Ace, alright.
She's an ace at drivin'. So she says.
Boy howdy, I love the cowboy hat.
You might think it's stupid.
But I love that dumb cowboy hat in the last frame. I gotta pat myself on the back. I drew it so good. The truck is good too, but cowboy Kamiko?
And the wink? Come on!
Chang'e has no idea what a truck is.
She comes from ancient times. She's lived all her life on the moon spinning space silk from space silkworms, farming space vegetables from the lunar surface (I don't know how that works) and making space medicine with a space rabbit.
The modern world is not her thing. Or at least the world of the late 60's.
Aside from the cowboy hat in the last panel, I spent a bit of time trying to get that truck right. I don't know the make and model, but I know I googled "US military truck from 1960s" and came across one that looked like that. I think it's some kind of troop and supply vehicle and it turned out really well with the black and white.
Oh, and what's that thing behind the truck? Looks like a saucer shaped thing...
I mean, I guess they could have taken that, but she's an "ace at drivin'" a truck not a UFO.
Caption This
I was pretty lax with last week's caption this so there are no entries. Who would have thunk it that if you don't promote the Caption This thing and give people time to enter that there'd be no entries.
Anyhow, this week though, we have a better one.
Because of the cowboy hat.
How could I not...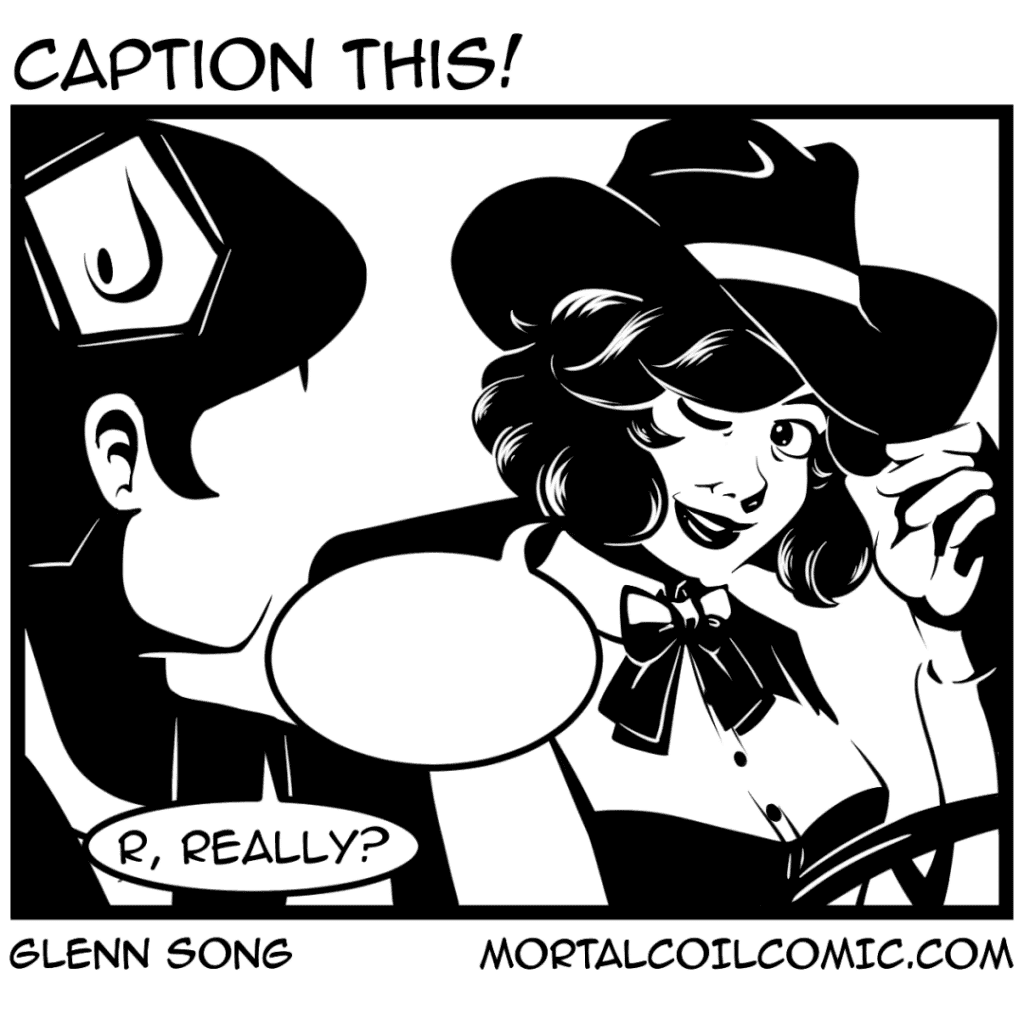 Give me your best caption. What utterly crazy-stupid thing is she saying with a smirky, winky-face and that cowboy hat. Leave it in the comments or tell me on Twitter. Or leave a note on the Facebook Page.
Art Trade with Melissa Massey
That's not all! This week we have some new fan art by Melissa Massey! Check it out!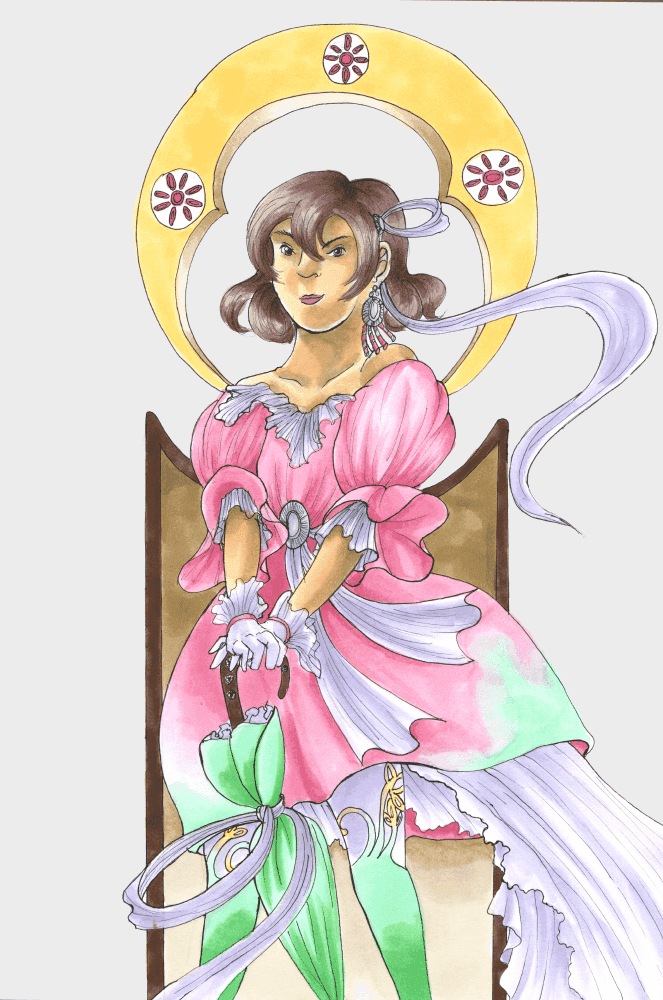 Melissa's also the creator of the webcomic Vatican Assassins.
Vatican Assassins is about a group of teenagers who work for a secret militia inside the Vatican. They hunt and kill demons, protect the Pope, and gather children blessed by saints. Check out the first page.
Learn more about her artwork here. You can also support her on ko-fi and vote for Vatican Assassins on TopWebComic.
Follow MJ's work-in-progress for Vatican Assassins on her Instagram.
That's all for this week! Stay tuned for more Lady of the Moon!