Escape!
Aug 15, 2017, 8:18:28 AM
---
Escape!
Do you think she would have swerved out of his way?
Art Prints and Book
During the past few months I've been preparing for the Alternate Press Expo in San Jose. I'm taking a second shot at putting together a book using Ka-blam. I'm also using CatPrint to do some 11x17 inch prints.
Here's a sample of the stuff (they're proofs so they may not look exactly like that) I will have on sale at the Alternate Press Expo and maybe even online if I can figure out where to put the store: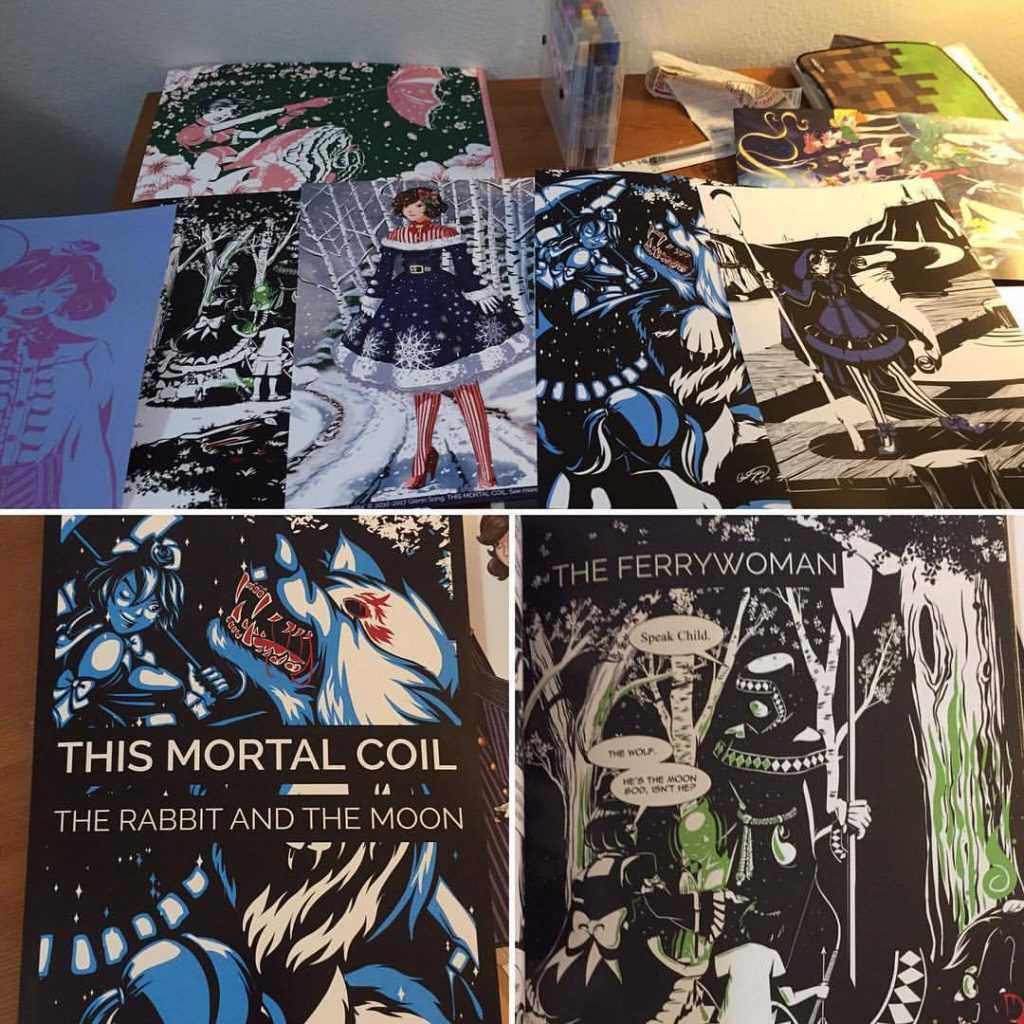 As of right now, I've got 6-7 different print designs, and the 128-page graphic novel of The Rabbit and the Moon. I may also have a version 1.5 of the Lolita Fashion Coloring Book, and maybe something else. I'm not sure about it yet.
The Alternate Press Expo is at the end of September (23-24). Follow me here on or my social media for more updates as I get the goods put together.
I haven't had time to get together last wee's Caption This! entries (we had 4 of them), and I haven't come up with one for this week, but they'll show up by mid-week.
There's also potentially new art that may go up as well. I realize I've been lax about posting my Lolita Fashion Coloring pieces and some other artwork I've got on hand.
[The below is edited on 8/16/2017]
Caption This!
Here was last week's Caption This! We got 4 entries!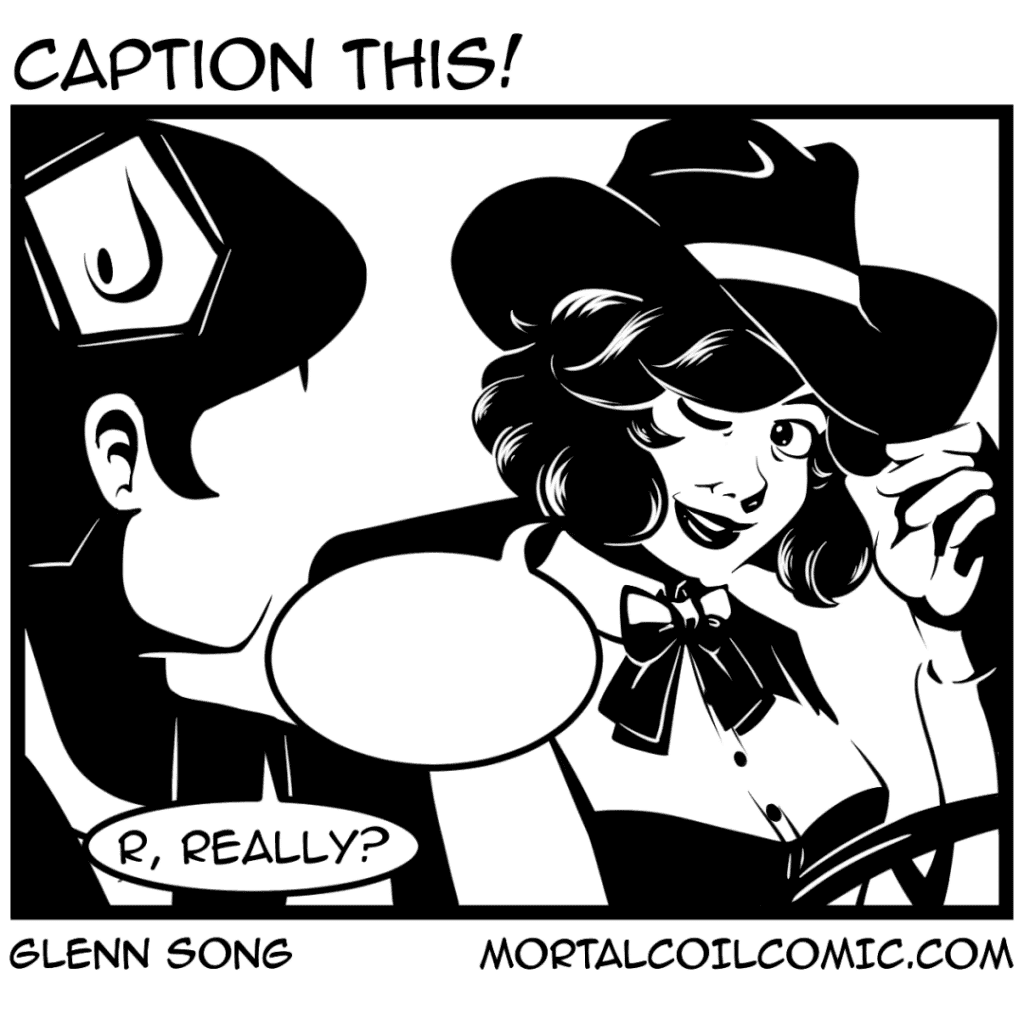 Sunder kicks us off with the classic line, but you really gotta say it to yourself in a deep voice.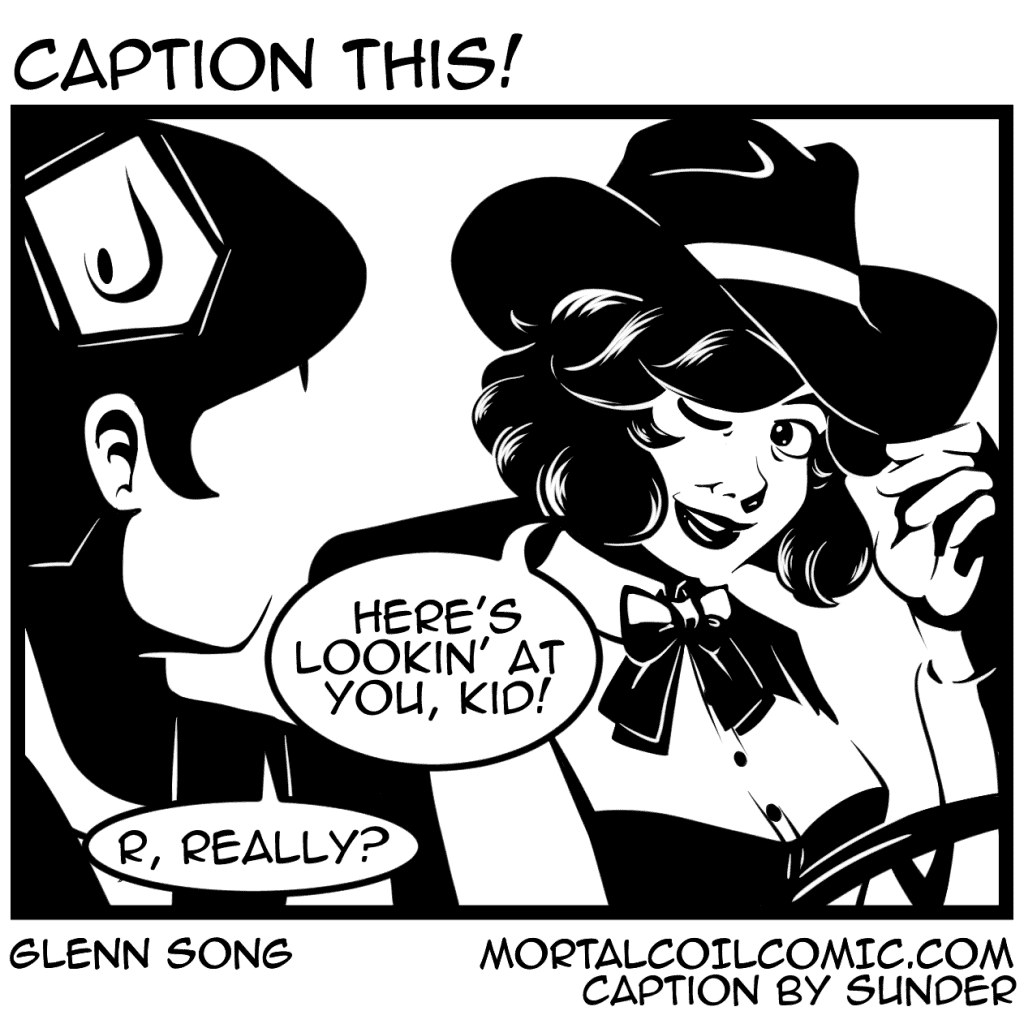 Anne (@wrathofbom on Instagram and Twitter) knows when something is ridiculously true...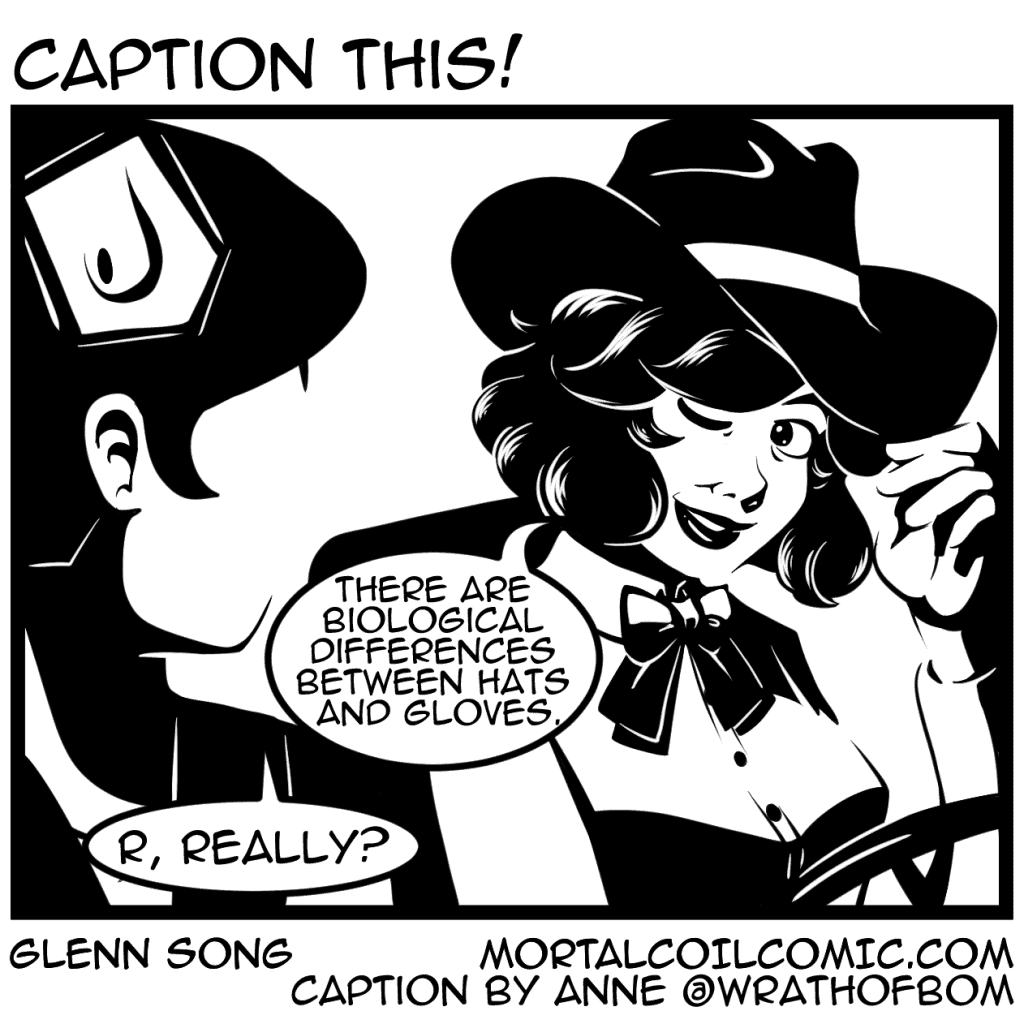 Charles says the obvious thing, but sometimes people can't handle the truth.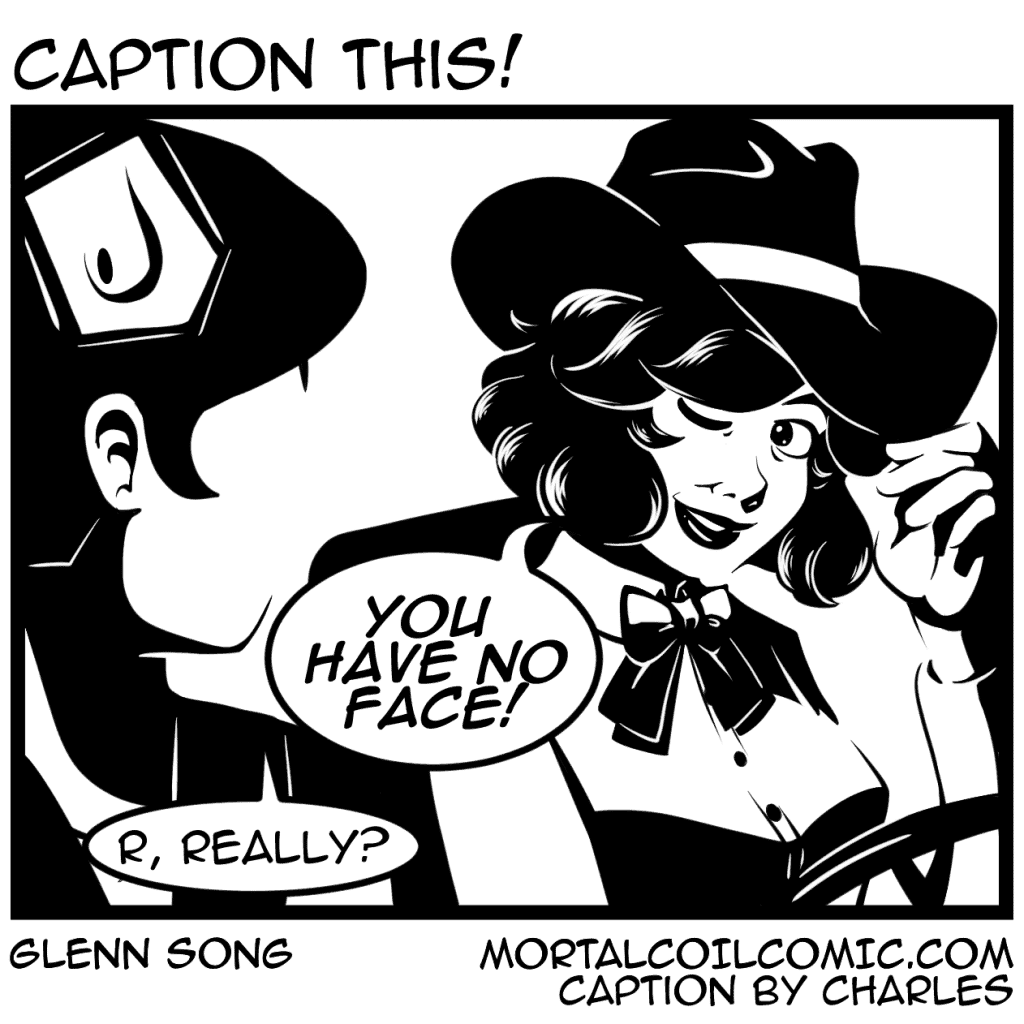 Mathew probably got the right price on that hat...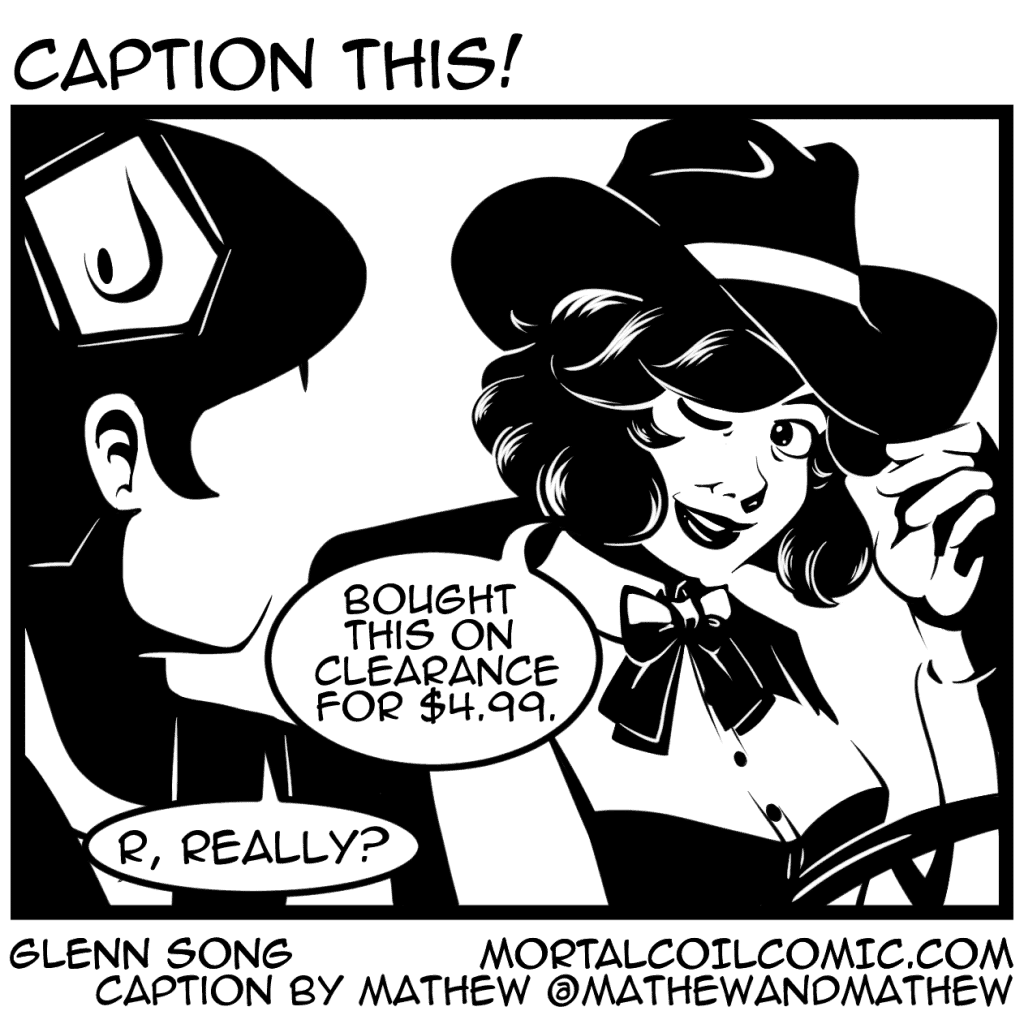 That's all for last week's Caption This! responses! Thanks again for the folks who commented back with their witty remarks.
We won't do a caption game this week. I don't really think any of the frames work for it, or I'm lazy. Either way, we'll do it again another week!
More to come...