Home
May 4, 2016, 1:00:16 PM
---
It's time to go Home
For Hana anyway.
This is the last chapter. Gotta wrap things up nice with a red ribbon. It won't be too long, then we can talk about what happens after...
I enjoyed doing the perspective for this page, but looking back on it, some of the images seemed really distant and a static -- I think mainly the bottom left image. A part of me wants to redo it, but a larger part of me wants this to be done, so it is what it is. The best I could do at the time, and going forward I'll have to do better.
I tried not to use Blender and my 3D previs stuff for these images, hence why they look a bit distant like this. They adhere to 1- and 2- point perspective guides.
Originally, this page wasn't going to have any text, but I wanted a way to resolve a bit of Hana and Kamiko's lingering discussion from the end of The Storyteller and the previous chapter where Hana brings up the same questions about her dear sister again.
Dear Kamiko Artwork
Did you see yesterday's new artwork? Here it is, my piece entitled Dear Kamiko.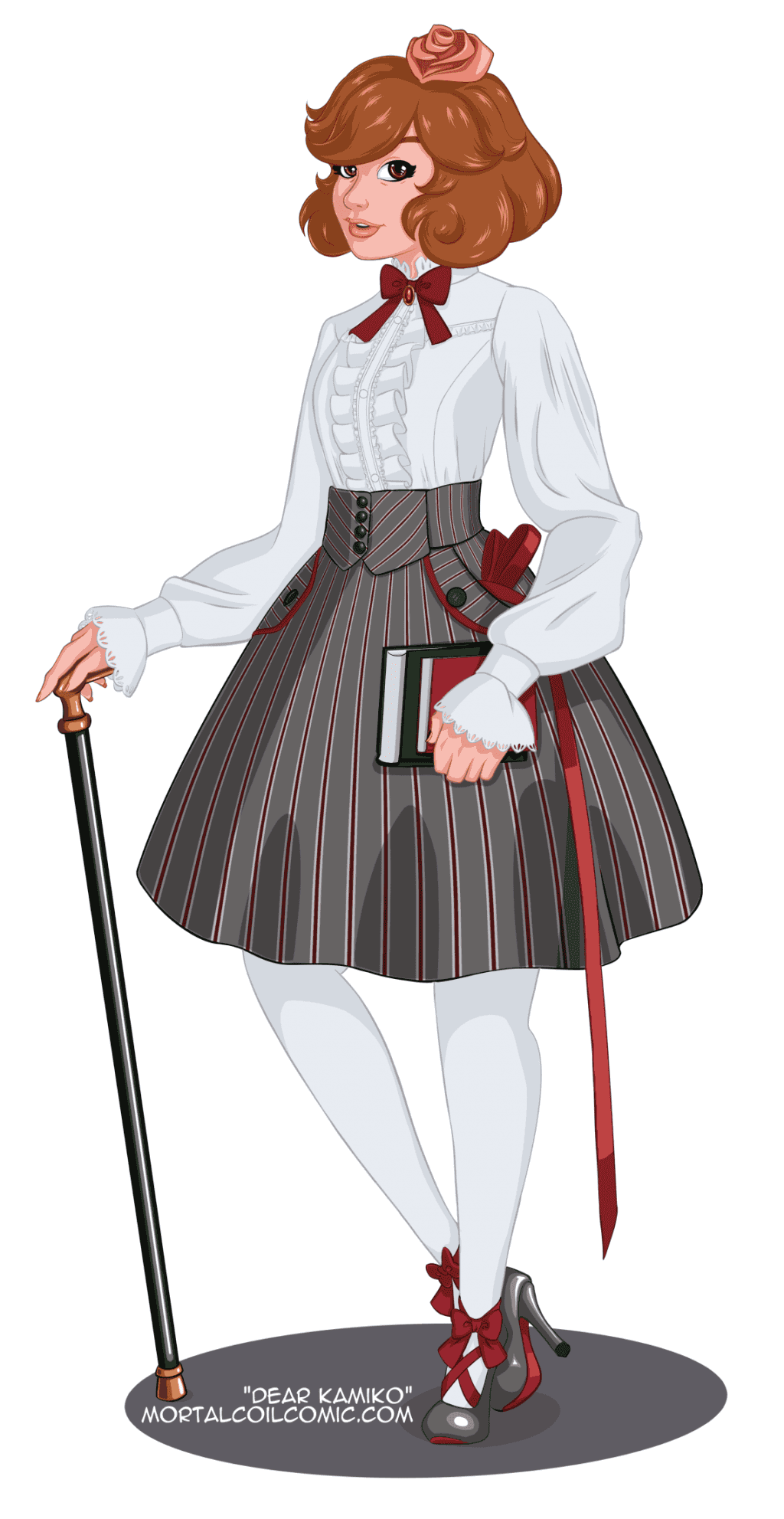 You can read more about it here.
Interview with the Strip Show Revue
I did a third interview this time with Olivia Wylie's Strip Show Revue. I am also writing reviews for that site as well. Although, I missed this past Sunday because I wasn't well the previous week.
You can read my interview with Olivia here.
You can read my review of the webcomic Doodling Around here.
I also recommend, Doodling Around, if you're looking for a cute, slice-of-life webcomic to read.
I'll try and get some more fan art posted soon as well.
If you have any questions or just want to drop me a line say so in the comments, and I'll respond back. Otherwise, I'll see ya next week!