A Voice in the Woods, Page 6
May 23, 2015, 1:00:42 PM
---
How It's Made: A Voice in the Woods - 6
How It's Made for A Voice in the Woods page 6. Click to take a look at the script, storyboards, pencils, and the final art sans bubbles.

Script
1. Kamiko, Jade, and Natsumi come upon the scene where Hana is hanging on the branch Natsumi: HANA! Old lady, there! Kamiko: (running towards her) Hold tight!
The branch breaks and Hana screams as she falls
The demon wolf catches her. He has run around and leapt down to snatch her before she falls.
He lands on the ground and faces Kamiko with her sword up and Natsumi who has her bow drawn. Natsumi: Give her back!
Storyboard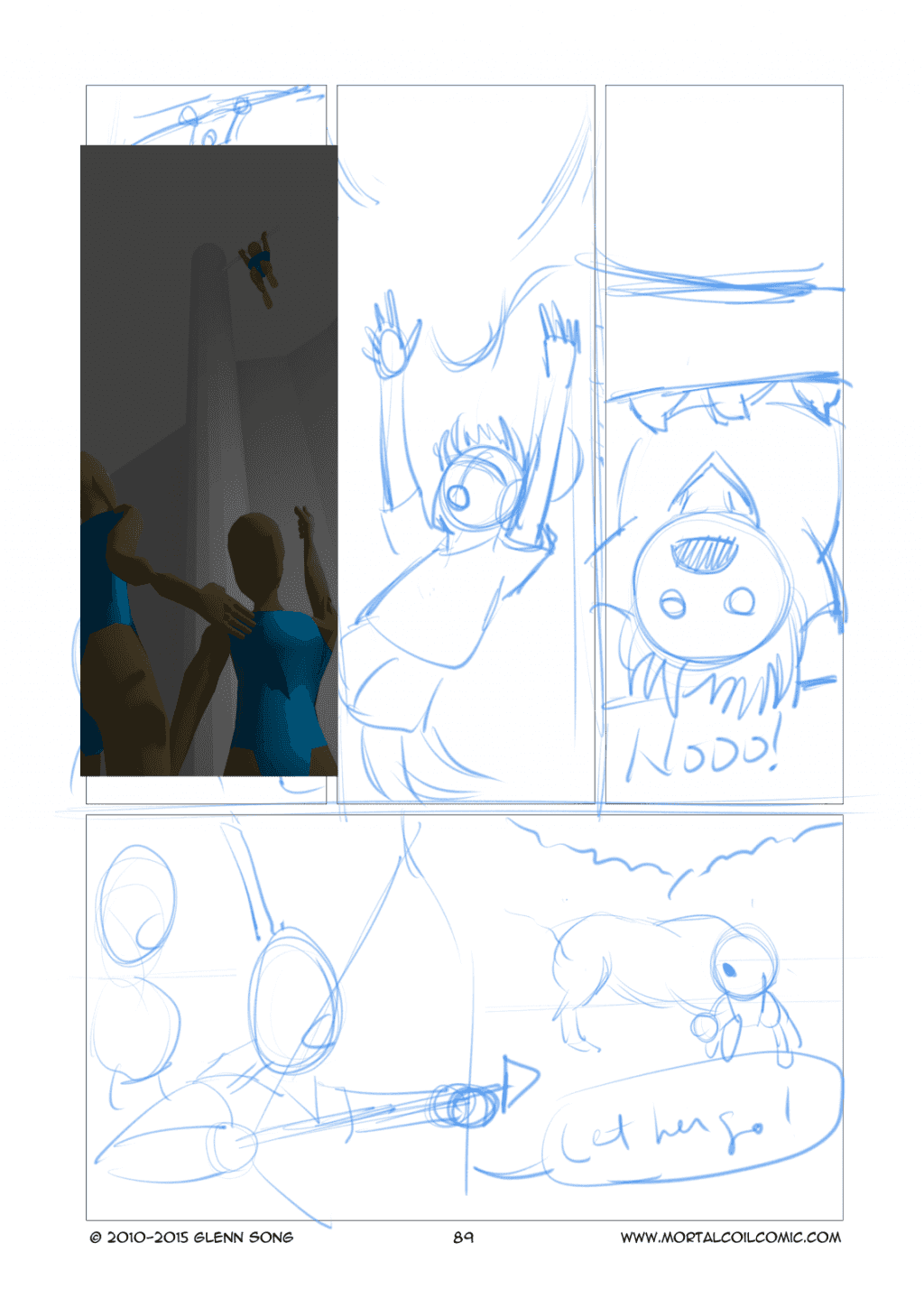 Pencils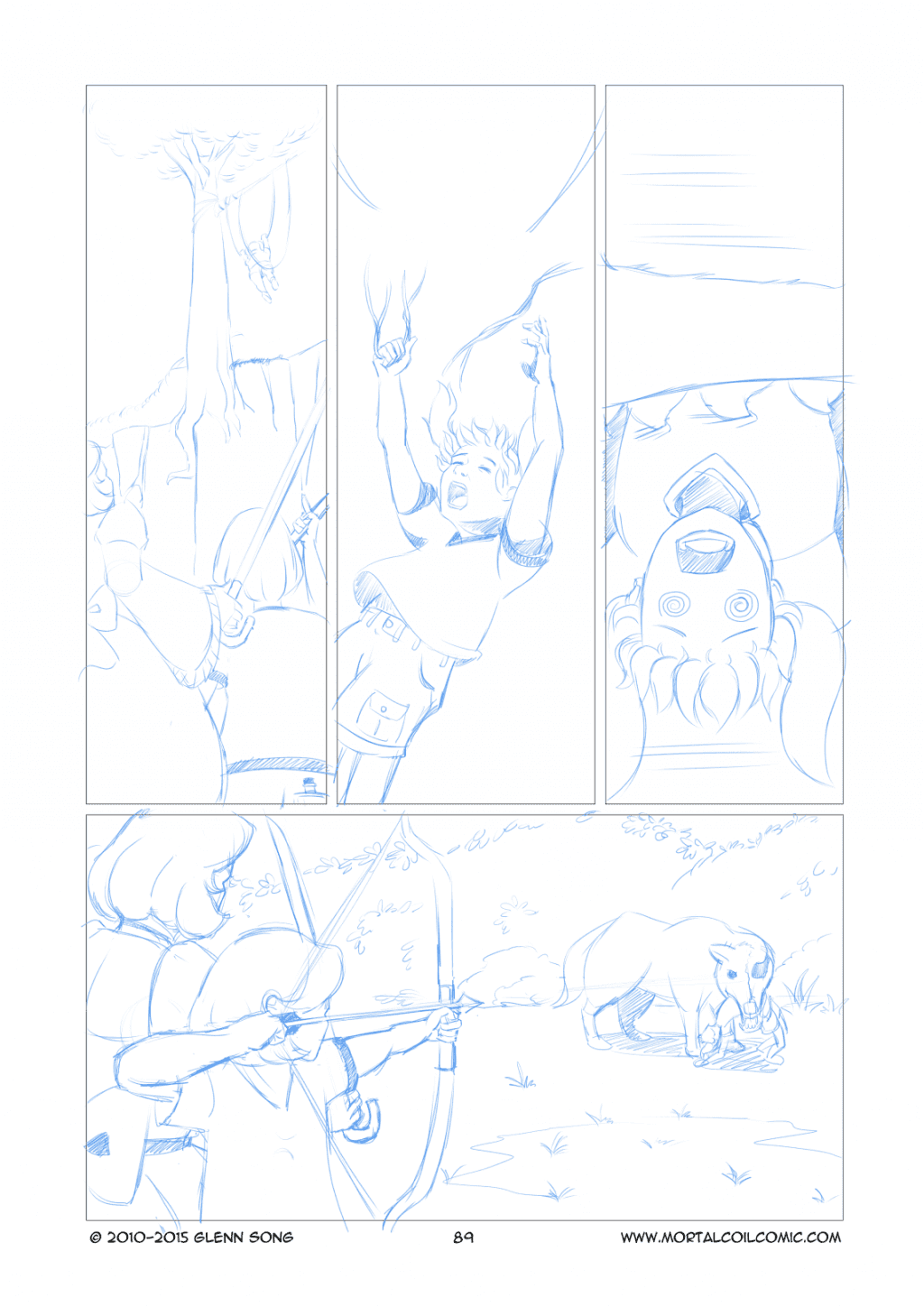 Final Art
The last frame I did that without any drawing crutches, and I think it looks okay. Maybe the wolf should be a bit lower (he's a big guy though). Also, maybe there could be some more motion -- like if I captured the wolf just as he landed. Still, I like how the panel turned out.
I also like how the frame with Hana falling turned out (send frame). I like how I did her expression -- well okay, I like how I did the teeth.
Sound effects are an after thought for me. I just don't know enough at this point to really do good SFX, so I totally admit that. I tend to just use the marker brush and draw out the text and then give it a good outline. Maybe I need a letterer to do the SFX one day.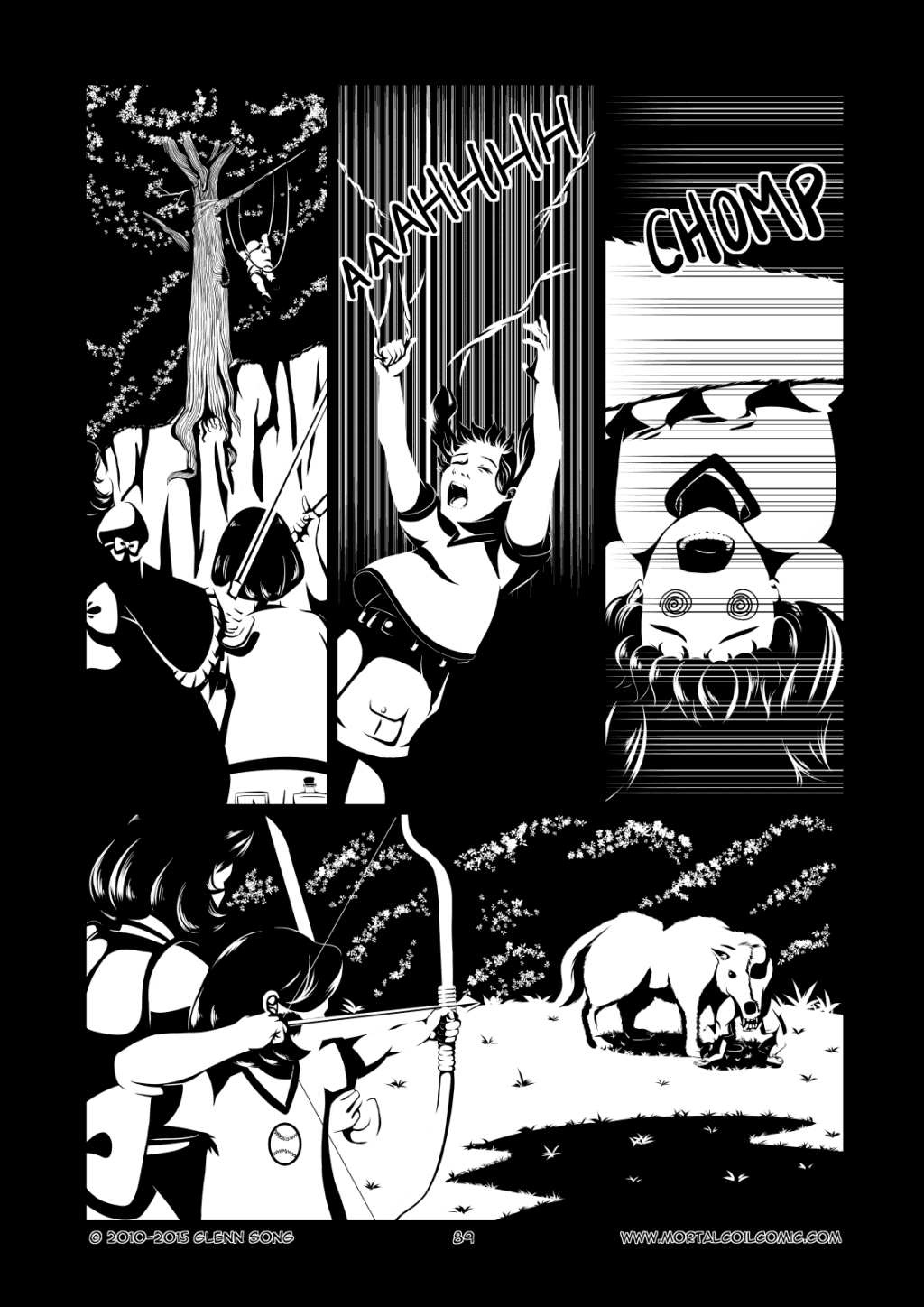 That's all for this week's behind the scenes look.