Concept Art: The Ferrywoman
Aug 24, 2016, 3:00:17 PM
---
The Ferrywoman
Today and next week's pages will be concept art for The Ferrywoman.
I introduced her in the self-entitled chapter "The Ferrrywoman."
And she was introduced a long, long time ago back when I did This Mortal Coil as an ashcan comic. You can read "One of Us" here.
So, who is she?
You know, I'll leave that up for you to decide who she is.
Her robes have gone through some changes since she first appeared. They used to be more ragged looking and I hung a noose around her neck, but when I reintroduced her in The Rabbit and the Moon, I wanted to change her appearance. This concept art were my first attempts at upgrading her look.
Inspiration for The Ferrywoman
One of the influences for The Ferrywoman comes from an old anime/manga entitled Galaxy Express 999.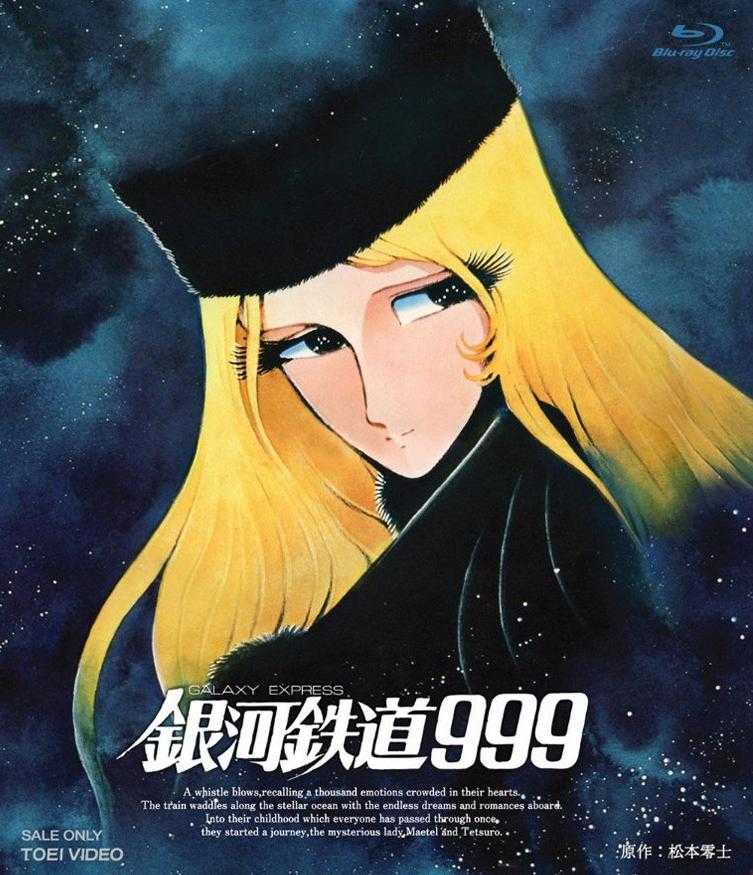 Though you can't see it here, The Ferrywoman's appearance is somewhat similar to one of my favorite anime characters, Maetel, the mysterious woman who takes Tetsuro on an adventure with her through the Milky Way galaxy (aboard the space train Galaxy Express 999).
Here's an older illustration of The Ferrywoman I did many moon ago: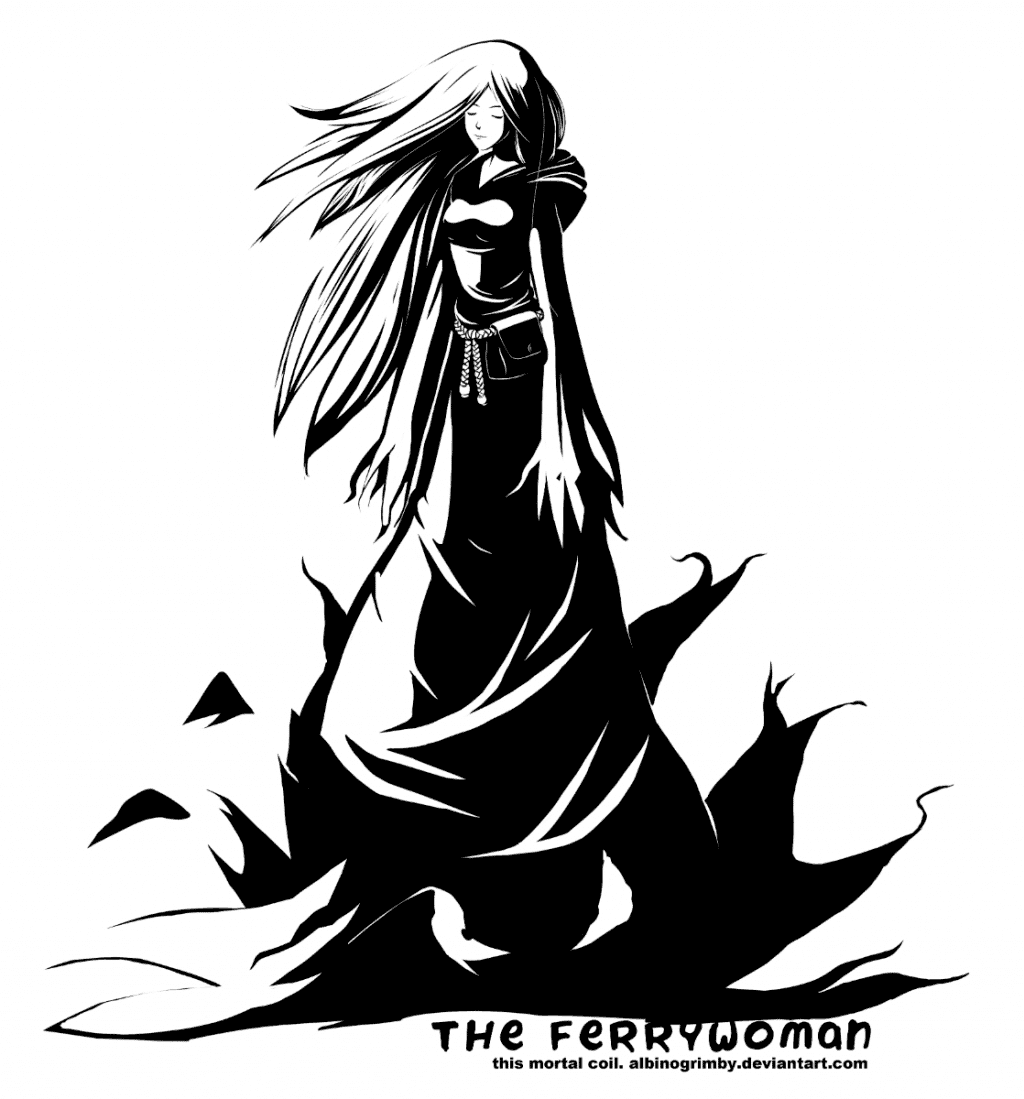 The Shrine
As for new stuff with This Mortal Coil...
I've continued to work on the Shrine over the past week making the conversations a little more robust.
If you can catch any of the characters, you can interact with them and have conversations.
Previously I added some simple scripting capability. This past week I expanded on that. Now the player can input text/numbers. The NPCs can store data about the player and there's a rudimentary inventory.
All of this will lead to one thing: quests.
Or at least that's what I'm calling them.
The idea is you can have multiple conversations with characters and then go off and do things for them and return with the results later. The game world is limited to the stage of The Shrine, so it's not a matter of where you go, but when you come to The Shrine.
I want to setup random encounters a la a JRPG where you can "fight" and collect items. I don't know where all of this will go yet. I'm making up the Shrine as I go along. Right now I feel that it's a very freeform thing. Part game, part visual novel.
You can see the latest functionality in this Instagram post:
Tomorrow during the afternoon you should be able to visit Kamiko and play that guessing number game.
One issue with the Shrine is that it takes place over time. You can't meet Kamiko right this very instant to play the game. What I hope to do is to fill The Shrine up with different content: mini-games, quests, and conversations, and I hope that it draws folks back who are interested in sharing apart of that world.
If you don't catch it today, you can see it later.
Please visit the shrine at http://shrine.mortalcoilcomic.com.
I'll see you next Wednesday, but if you want to get in touch drop me a comment here or message me on Twitter or Instagram.