Kamiko by MJ Massey
Aug 7, 2017, 7:30:02 AM
---
MJ Massey created this lovely piece of fanart for Kamiko.
She said she wanted to combine art nouveau and lolita. She's got the pink and green going on, similar to a piece I did a while back called Sakura Storm. Not only that but I think she's done this traditionally with paper and marker.
Check out MJ's comic Vatican Assassins
MJ's also the creator of the webcomic Vatican Assassins.
Definitely check it out!
She draws the whole comic traditionally and colors with markers. It looks fantastic and the story is cool too.
Vatican Assassins is about a group of teenagers who work for a secret militia inside the Vatican. They hunt and kill demons, protect the Pope, and gather children blessed by saints. Check out the first page, click on it to head over to her site to read the comic!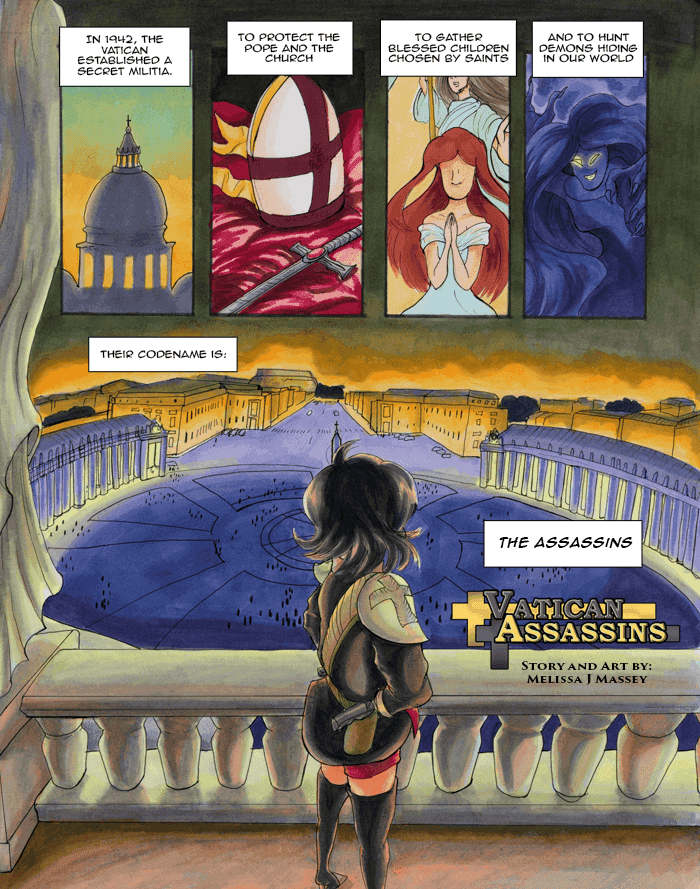 Social Media
Learn more about her artwork here. You can also support her on ko-fi and vote for Vatican Assassins on TopWebComic.
Follow MJ's work-in-progress for Vatican Assassins on her Instagram.
Art Trade!
Here's my art trade with her. I drew one of her characters Celesta from Vatican Assassins.
I was inspired by one of the pages where she enters the head nun's office wearing a dress under her uniform. If you're going to flaunt school dress code, you might as well go all the way...
You can see more work-in-progress images of her in my "Fan Art for Others" art gallery.