Lolita Fashion #30: Hey, Dumdum
Apr 12, 2016, 1:00:13 PM
---
I bet you're wondering:
"Where's Lolita Fashion stills 15-29??"
Hold you're horses...
We're going backwards from #30 until we hit #14. You remember what #14 was right?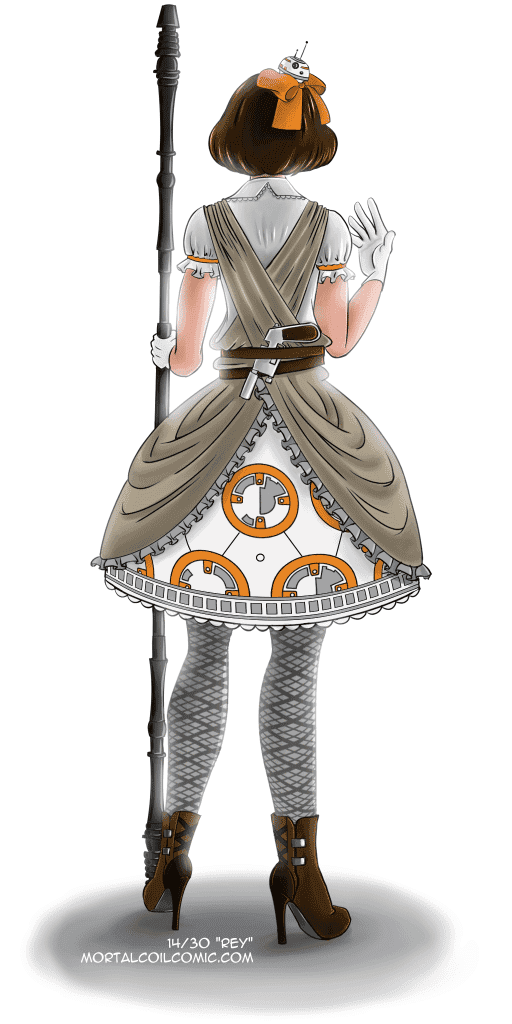 Yup, there it is. #14 was based on Star Wars: The Force Awakens, and you can read more about how I put that one together in the blog.
Where this idea started from...
This design was based on a mixture of classical and sweet Lolita. Actually, the genesis of this design comes from a drawing I did for a crossover comic I did recently. Here's the panel: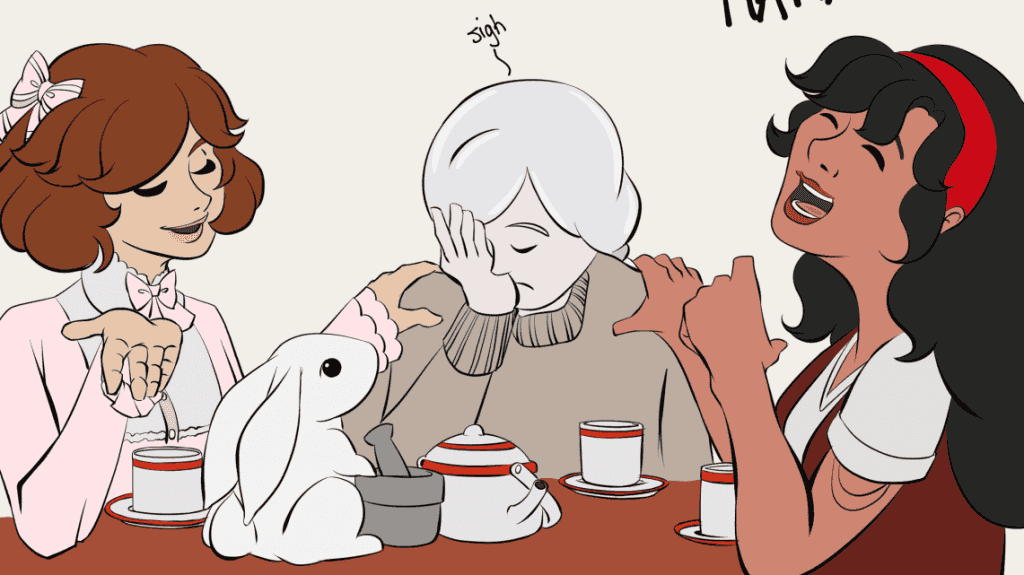 I thought Kamiko looked really cute, or... kawaii... and I'm playing around with her hair color dyed in that (I don't know how to put it) Asian light brown color. I like the pink in that image above, but looks like with all the shading, contrast change, and effects, I've changed the color a bit for the turntable drawing.
Some inspiration for the dress: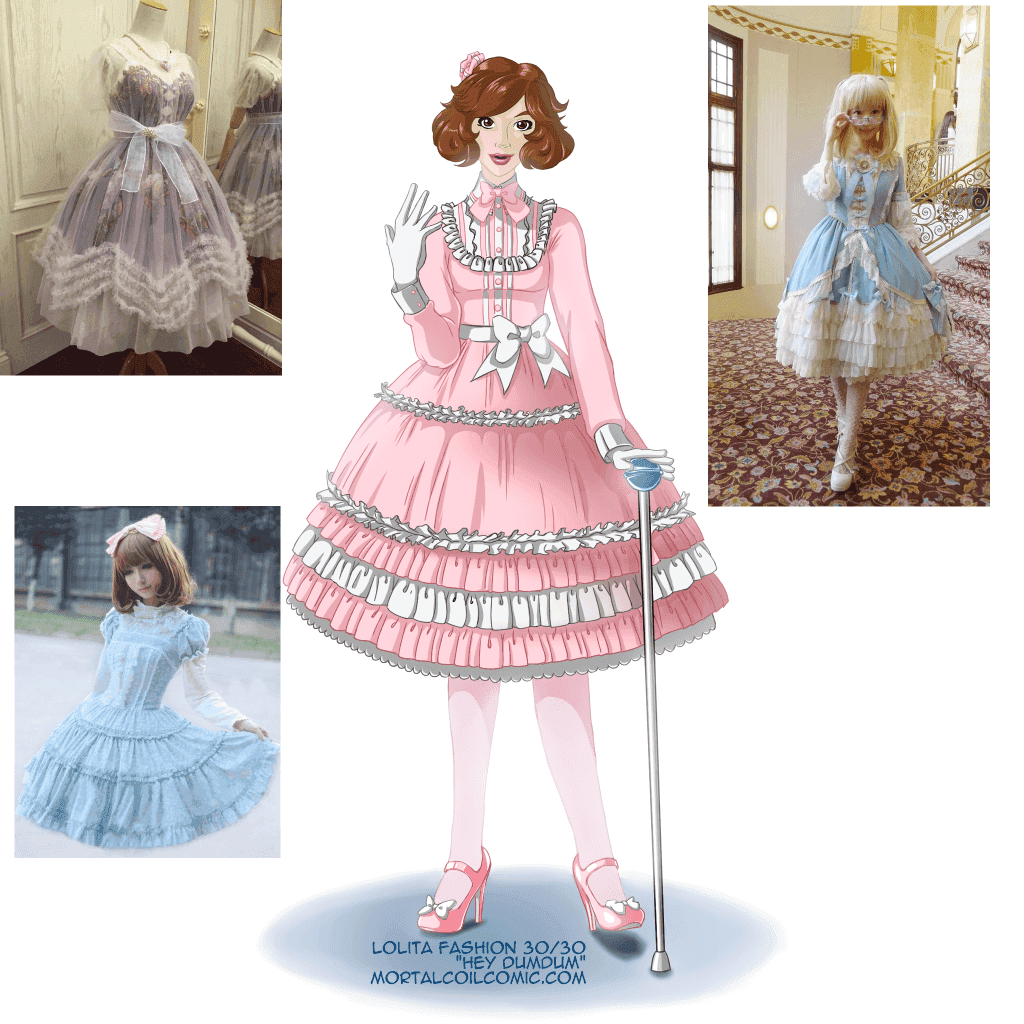 I don't know the brands (or where that girl's legs are in the bottom left picture), BUT this was kind of the thought process behind this piece.
I was originally looking at doing a straight up drawing of Mary Magdalene's St. Claire OP design.
Also, I realized I did something similar for Lolita Fashion #2.
Then I thought, since I was going for a pink color, it'll be some mix of sweet and classical design. I didn't know what the dress part would look like, but if it was sweet, why not make it look like a layered cake, so layers of ruffles like on the side of a fancy cake. The idea is that if you were to look from above, she would look like a flattened cake.
Since it's a sweet design, and she needed something for her hand, why not a giant dumdum cane? So yeah, cake, candy, and a classical look. No print this time. Doing prints are seriously time consuming.
I'm most proud of all the ruffles on this one. They actually look really good, and after doing so many of them, I feel like I learned how to do them better.
I will admit her face looks kinda creepy and doll-like... which is what the fashion is supposed to resemble, so I guess I nailed it.
You wanna see some animation?
Everytime I put together one of these turntable images, which is getting harder because I'm starting to do them in color instead of sketchy looking pencil, I add the image to the animated GIF of her turning. I don't post it here because I don't want to waste the bandwidth on so many animated GIFs.
I use tumblr's bandwidth for that. :)
I haven't posted this on tumblr yet, but I did do a video on Youtube.
Here's the embed:
That's all for this image of the Lolita Turntable.