Lolita Fashion #28: Legionnaire
May 25, 2016, 1:00:21 PM
---
Kamiko as a French Lolita Legionnaire?
It really started with the beret.
I really liked the way this one came out. Kamiko as a blonde? That's definitely something different.
After I drew this, I toyed with the idea that maybe she did join the French Foreign Legion. She's lived through history and lied her way through most of it and it might make an interesting story down the line. She's not going to let a man's world stop her from doing what she wants.
Progression from Rough Sketch to Final
Rough sketch, inked lines, flats, and final cel-shaded rendition of Kamiko. I wasn't so keen on the gold colored shoes, and in the end I liked the gold vines at the bottom of her stockings and the stiletto with the continuation of the vines there.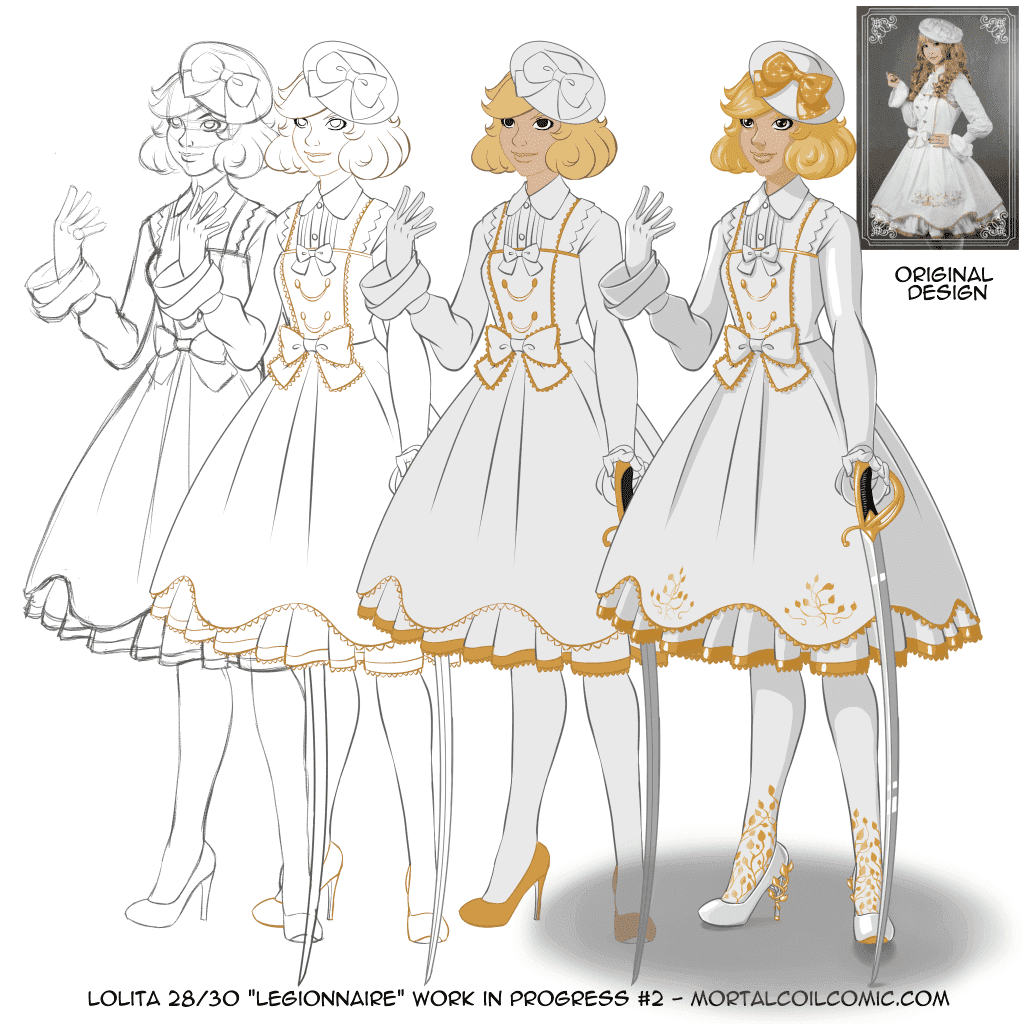 Inspiration
Here's the original dress by Neverland an independent Lolita brand out of China. I don't know if you can still buy this dress, but it does certainly look very elegant, or maybe the lady wearing it makes it look that way -- her blonde locks was also the inspiration for Kamiko's hair color transformation. Of course, you can see where my version of the shoes come from, and of course, what would Kamiko be without a sabre of some kind.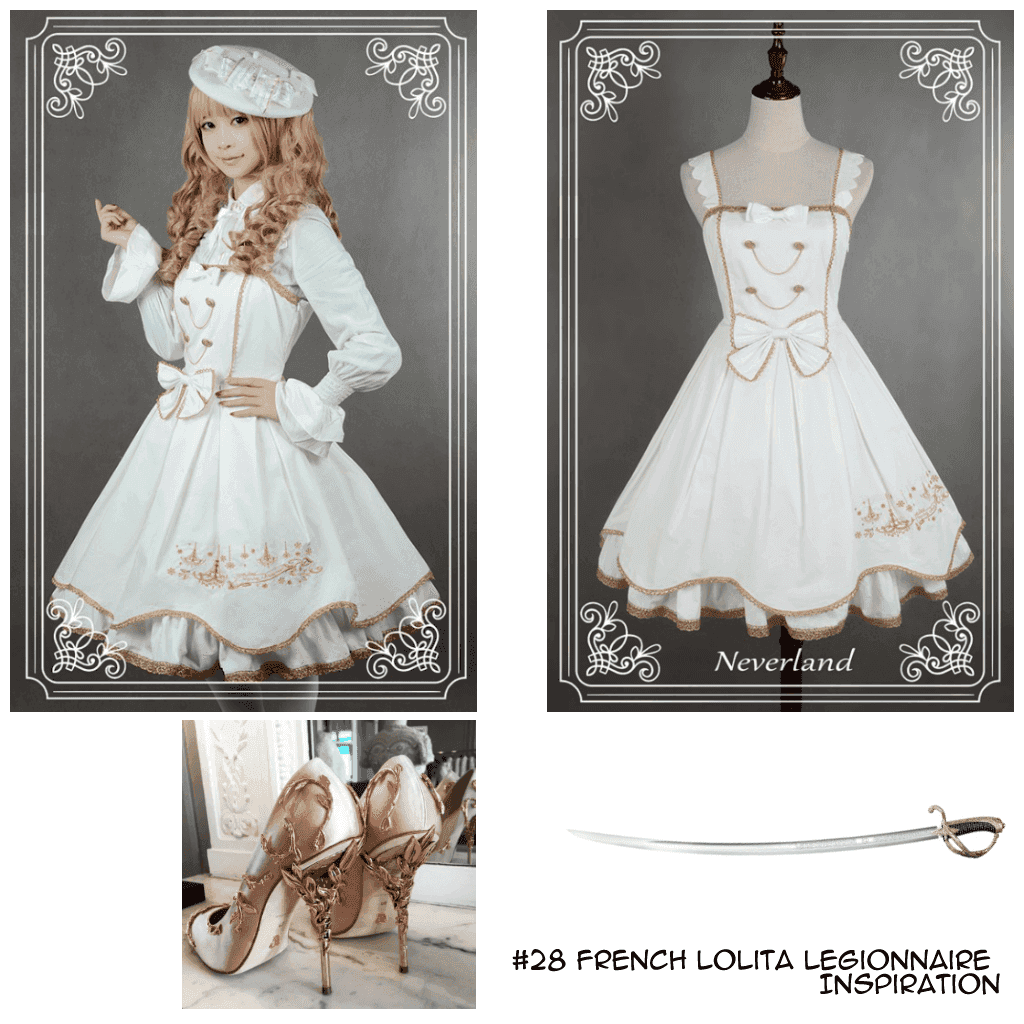 The Turntable
Here's the full animation of French Lolita Legionnaire with the rest of the turntable. I started moving away from using animated GIFs because there's so much color variation now and it's causing a lot of banding.
To make these short video clips I'm using Blender's non-linear editor.
This is my 2,500 tweet! Watch Kamiko spin around in a half circle! #art #animation pic.twitter.com/O7q7xSgqGD

— Glenn (@AlbinoGrimby) May 14, 2016
So that's all for this update. Stay tuned for more. Remember we're counting down from 30 back to 15 and once we get there I'll have the full turntable and 30 different styles of Lolita for Kamiko.