Lolita Fashion 25: Deerstalker and Hound
Jun 15, 2016, 1:00:03 PM
---
Deerstalker and Hound...
...is 25/30 for my Lolita Fashion turntable.
It's elementary my dear Watson: Deerstalker and Hound is my tribute to the greatest fictional detective of all time: Sherlock Holmes.
Progression from Rough Sketch to Final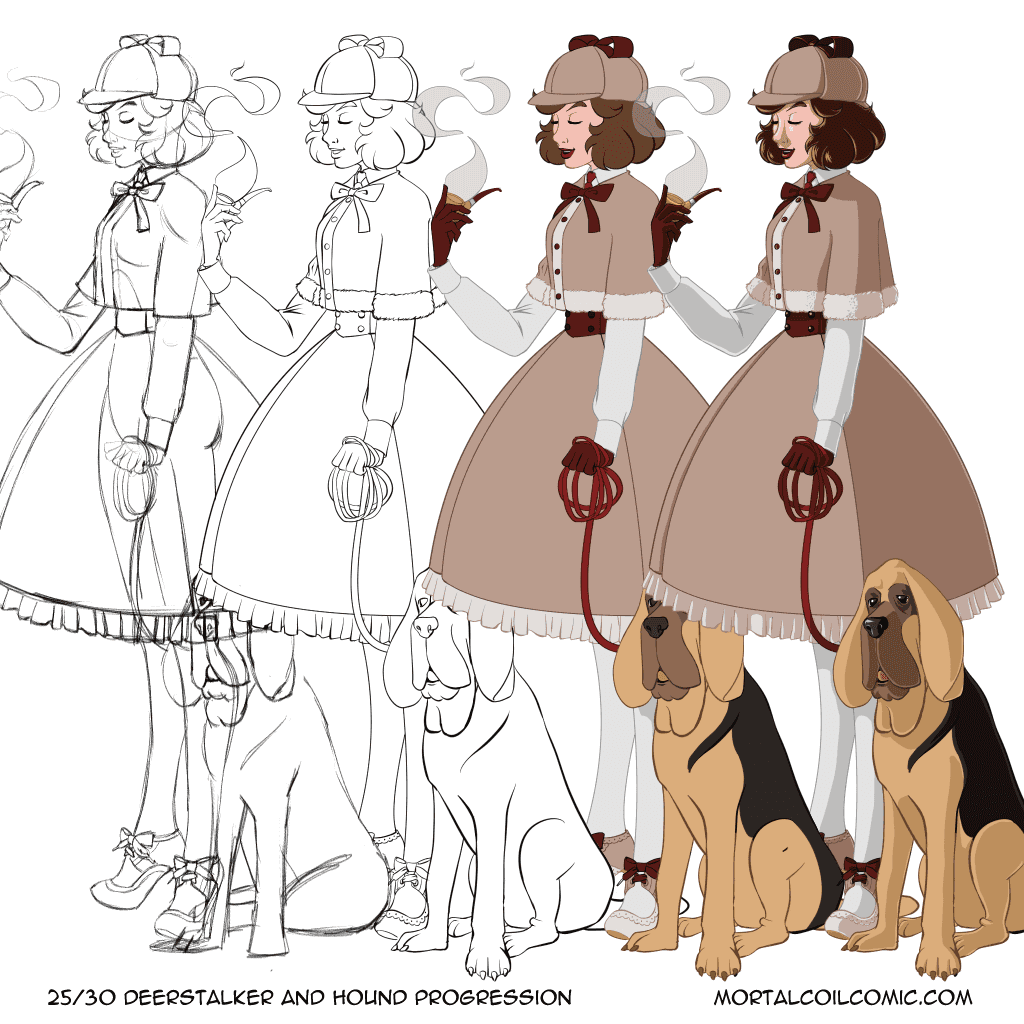 I was thinking of doing the houndstooth texture on her deerstalker cap and maybe her skirt but at the resolution I do these drawings at, I think it would look mostly like noise especially when I resize it for the web. It thankfully made it a lot simpler to render her.
It's getting harder to find things for her to hold in her hand. Parasol. Cane. Sword. I've covered the basics and done it twice. I thought, why not a dog? You know, the hound of the Baskervilles.
Inspiration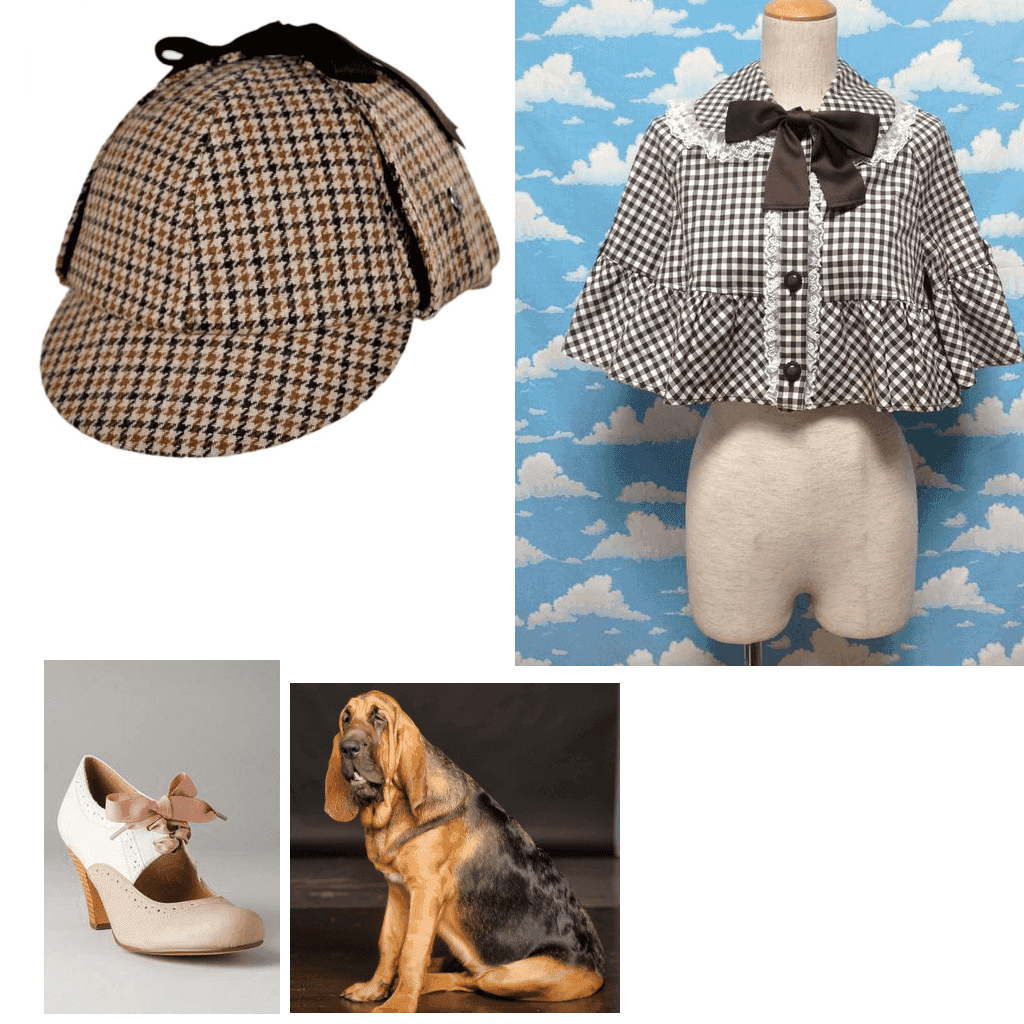 I took the pose of the bloodhound pretty much as it is. After doing the Rabbit and the Moon, I'm slightly better at drawing animals, but not without some reference. I do like how the dog turned out.
There's eleven more Lolita drawings left.
Oh, the turntable:
Hopefully, that displays correctly.
More Lolita drawings are coming as I try to close the gap and finish off the turntable, but I'm taking a break from it and putting together a retrospective of This Mortal Coil: The Rabbit and the Moon which I hope to show you within the coming week or so.