Hey... Can you not? Kitty and Witches for Halloween 2020!
Oct 31, 2020, 7:05:15 PM
---
Kitties and Witches! Happy Halloween!
Happy Halloween! When I originally sketched this, I drew it pretty normal, but I don't think Kamiko does normal, so I ended up with this. Scroll down to see more details including a close up of Kamiko's lolita dress. It's got kitty-cats and pumpkins!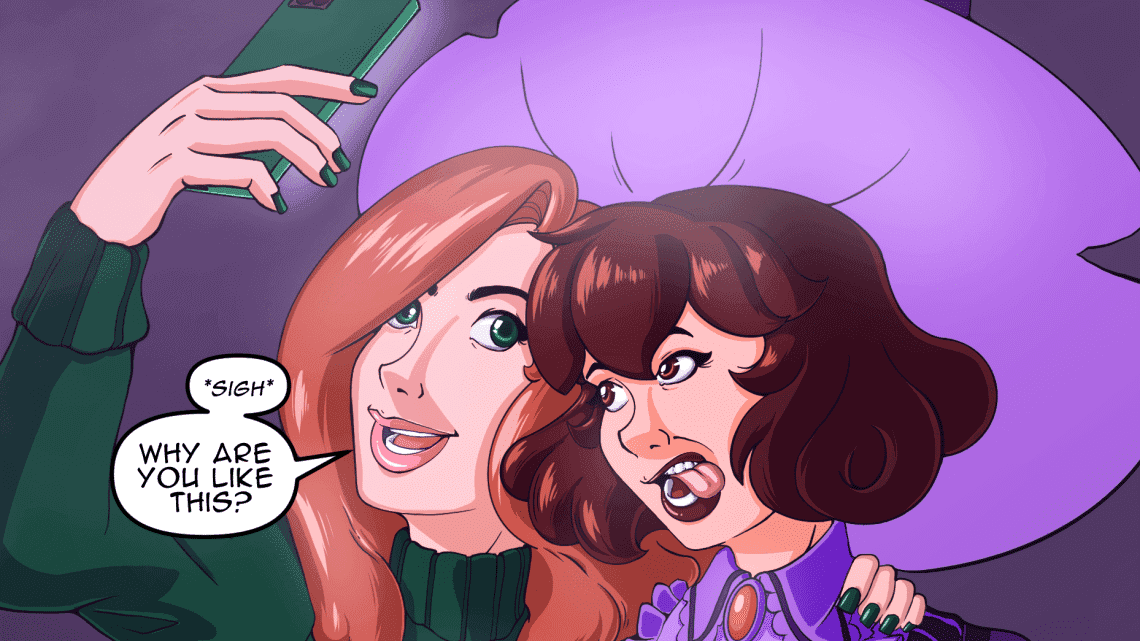 I drew this last year around this time, but I didn't manage to finish it out of sheer laziness. So this year I made it a point to do the colors. Now that I'm off my iPad Pro and using tools like Clip Paint Studio and my wacom Cintiq again, I can attempt to do nicer artwork.
Really Close-Up
Samantha and Kamiko.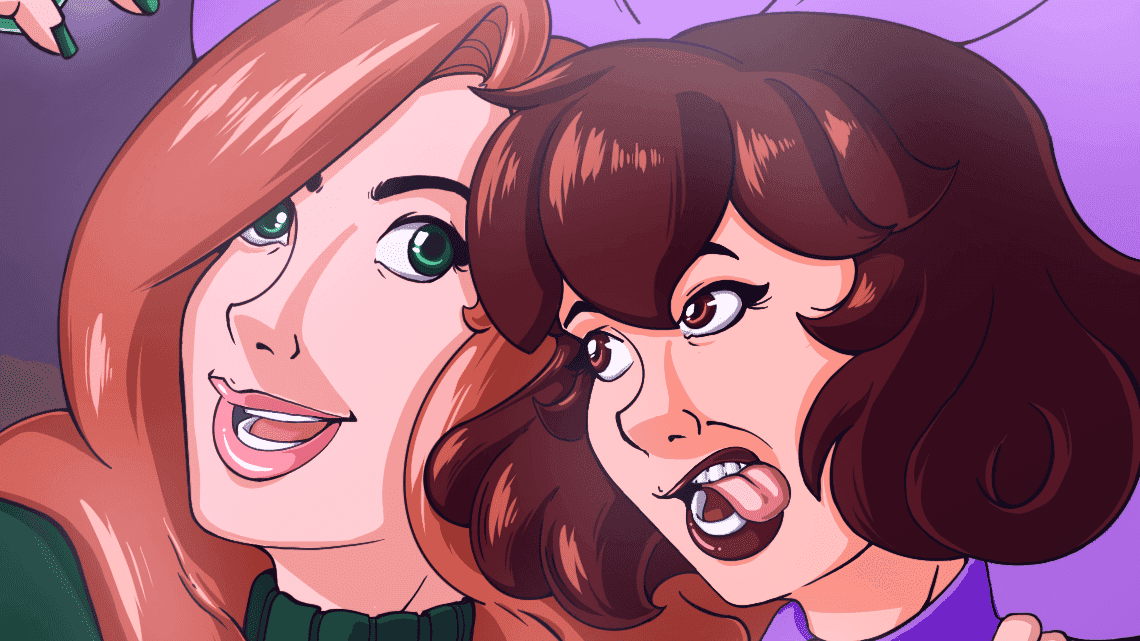 Samantha is a ginger-haired witch character, but I haven't really introduced her in any of the comics. But she comes into Kamiko's life way down the line. Until then, just enjoy the two of them together.
Lolita Dress Details - Kitties and Pumpkins
Up close on Kamiko's dress.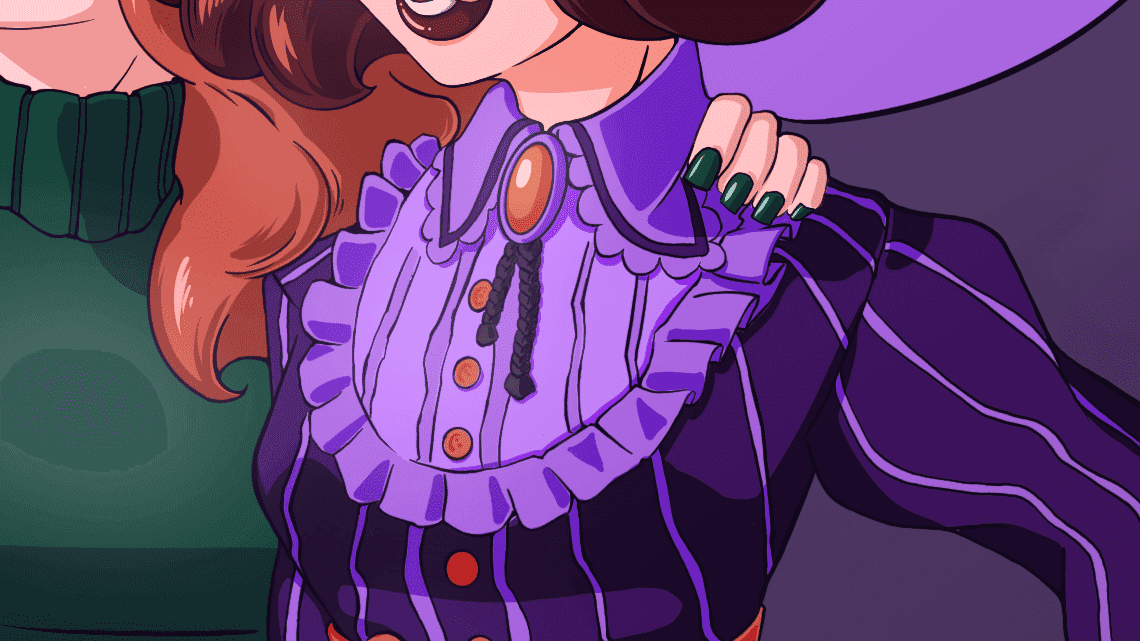 The print on the dress. That year for Inktober I drew a black cat sitting on a pumpkin and decided to expand upon that when I did the sketch for this.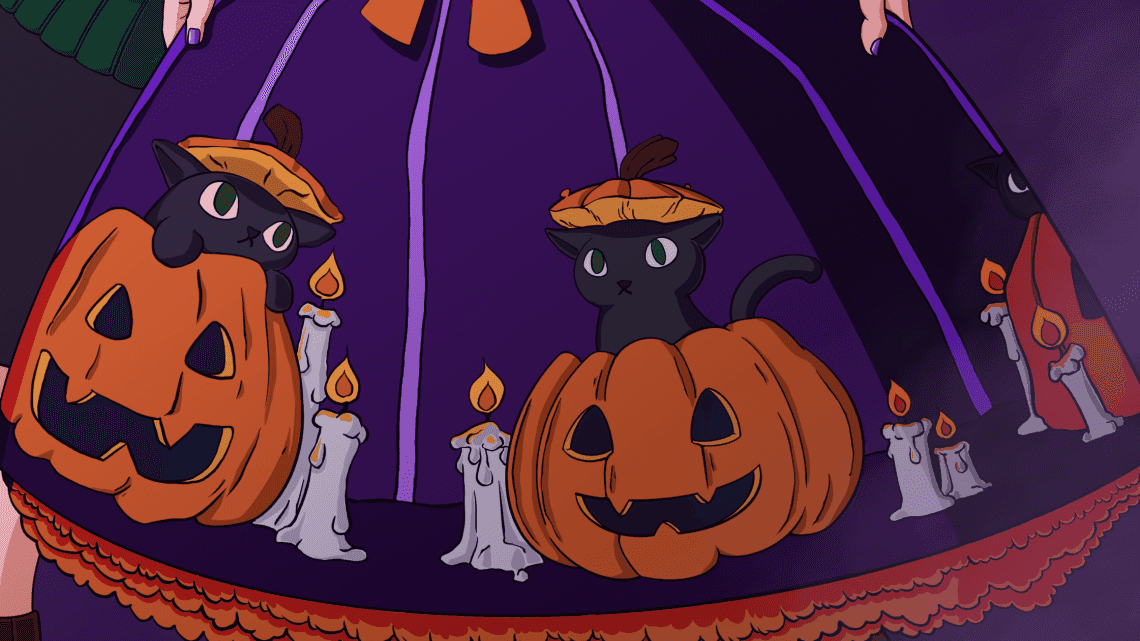 A month ago I even did a coloring page of this illustration, you can find it right here on Etsy.
Happy Halloween! I hope you're having a safe and enjoyable Saturday!