Celesta in Lolita from Vatican Assassins
Aug 8, 2017, 7:30:47 AM
---
Celesta Fanart
I did this piece "Celesta" for MJ Massey's Vatican Assassins webcomic. I was inspired by this comic page (click to check it out!).
Celesta comes into the head nun's office wearing a dress under her school uniform. If you're going to flaunt the dress code, you might as well go over-the-top.
Sparkles. Gold. Heels. Ribbons.
...and full on Lolita regalia.
Completely unacceptable for a school, amirite?
I thought it would be fun to have it spell out the word "Assassins" on her dress.
And, I also drew some simple versions of the main characters in the background (Viola, Fife, and Xy).
Work in Progress
Here's some of the work-in-progress for this piece. It started with a sketch I did using my Surface Pro 3 and Clip Paint Studio.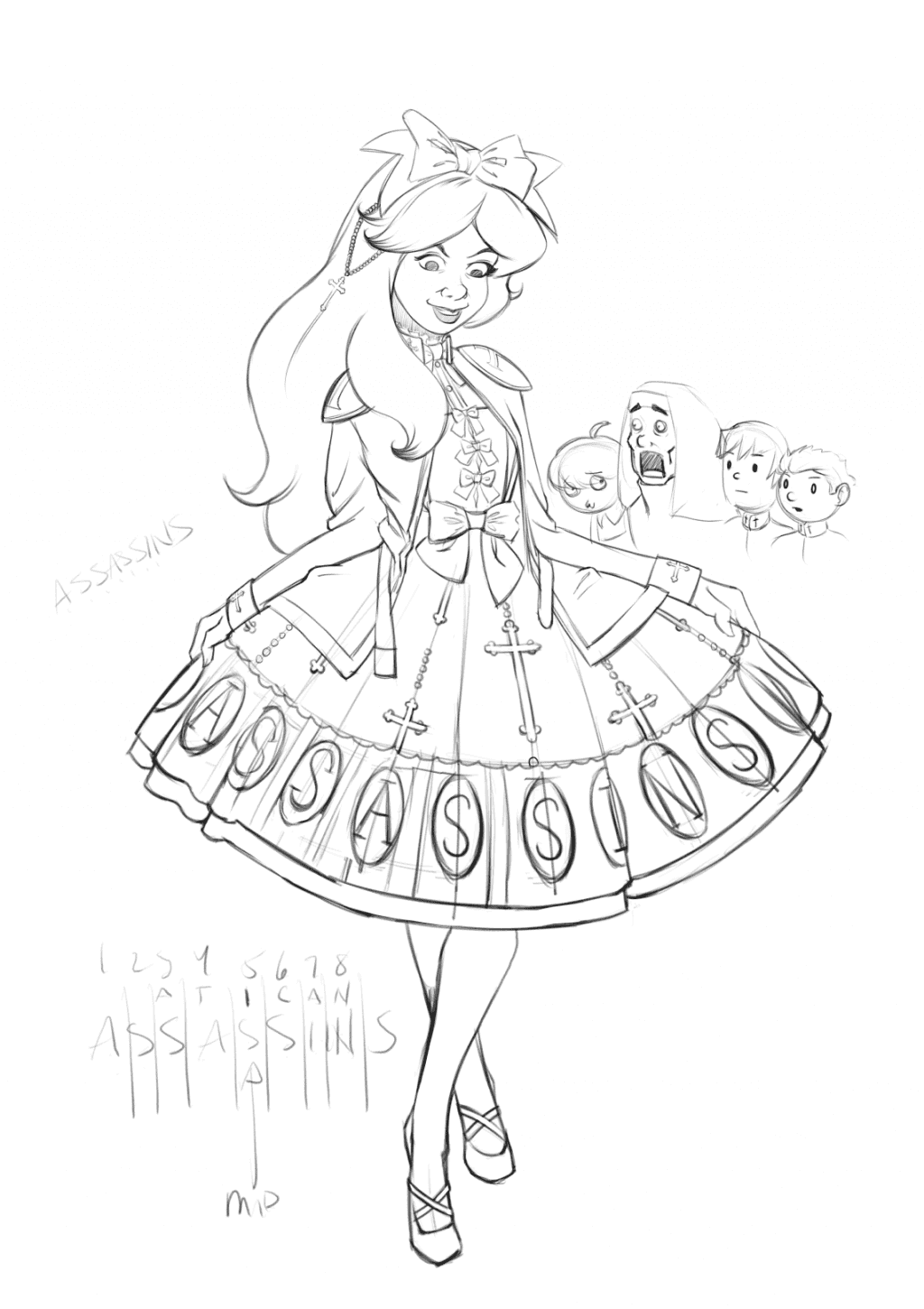 I spent a bit of time on the spacing for the word "Assassins." I ended up with one bubble which has a cross in it.
The design is based on this lolita dress: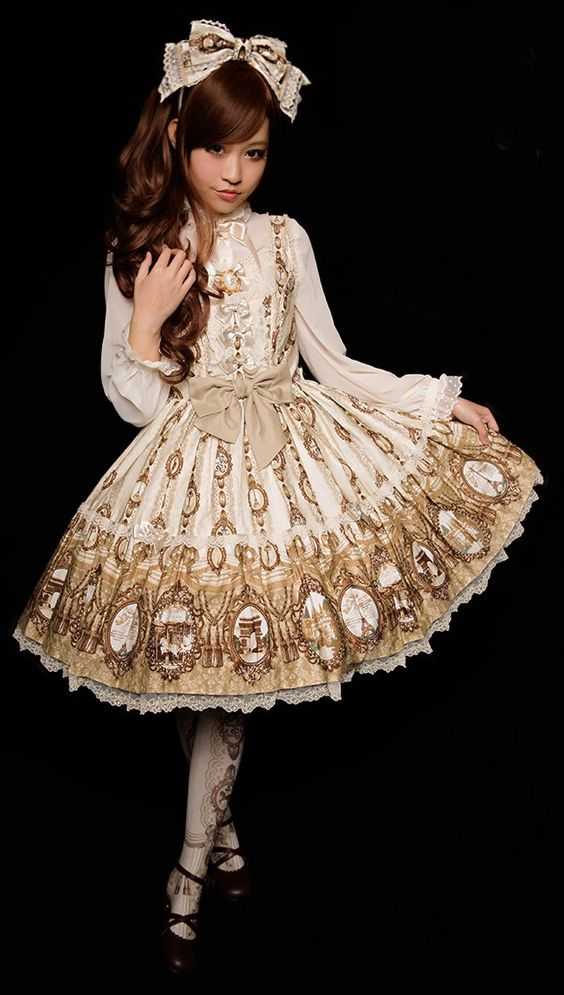 I didn't make the design as dense. Mainly cause I'm lazy and that's a lot of detailed work. :) Also because it may not read well when the image is shrunk down to web size. So, I tried to keep the flavor of it. I liked the pose too, but I had Celesta flare the dress out further.
Of course, she's also wearing it under her school uniform.
Now, the black and white inks:
For the final image, after I did the flats I also colored in the inked lines so they would blend better with the cel-shading I did. I found a font for the word "Assassins." I used Clip Paint's shoujo effects for the glittering sparkles everywhere on the gold parts of the dress and shoes.
Art Trade with MJ Massey
This was apart of an art trade I did with MJ Massey. Here's the one she did for me:
Go read Vatican Assassins. The story's pretty cool. It's about a bunch of teenagers who work in a secret militia for the Vatican and defend humanity from demons.