Time to Go Home Buddy!
Dec 5, 2020, 4:00:07 PM
---
Time to go home, buddy!
One's a scary dog. One's a cute dog.
Kamiko sends one of them home.
Some Behind the Scenes Stuff
I wanted a specific camera angle for the first frame to show the two different dogs on either side of her. So, I decided to use Blender to frame and pose it. Back in January, I made a bunny girl version of Kamiko, so I used that as the model since I retopologized and rigged the armature for her. This frame also let me use the Heartwing staff again.
I used this screen capture from Blender to draw over it in Clip Paint Studio. And, I rendered the Heartwing staff without Kamiko in the toon shaded/inked style and brought that in when I inked my sketched version of her.
I originally did this week and last week's comic as one long piece. I thought I would just use all together, but I wanted to have more content. :P
The dogs I used reference for -- a Corgi for the dog on the left and some reference of a dog skull for my "ghost dog" on the right.
The last two panels use a similar pose so I was able to copy and modify the pose. There's also a lot of CSP manga effects like light rays and sparkles for the magical bits.
3D Bunny Girl Kamiko?! You say...
Yes!
Blender 3D Sculpting
I don't think I shared these anywhere except Twitter, but they're now long gone from the feed.
But, back in January (you know like 10 years ago...) I was learning how to 3D sculpt using Blender and my Wacom tablet. Obviously this means sculpting pinups and silly looking animals. Don't believe me, here's a sample of my work from Jan to Feb:
A cartoony animal skull head thing. I used this to learn how to use the voxel remesher in Blender 2.81 to sculpt.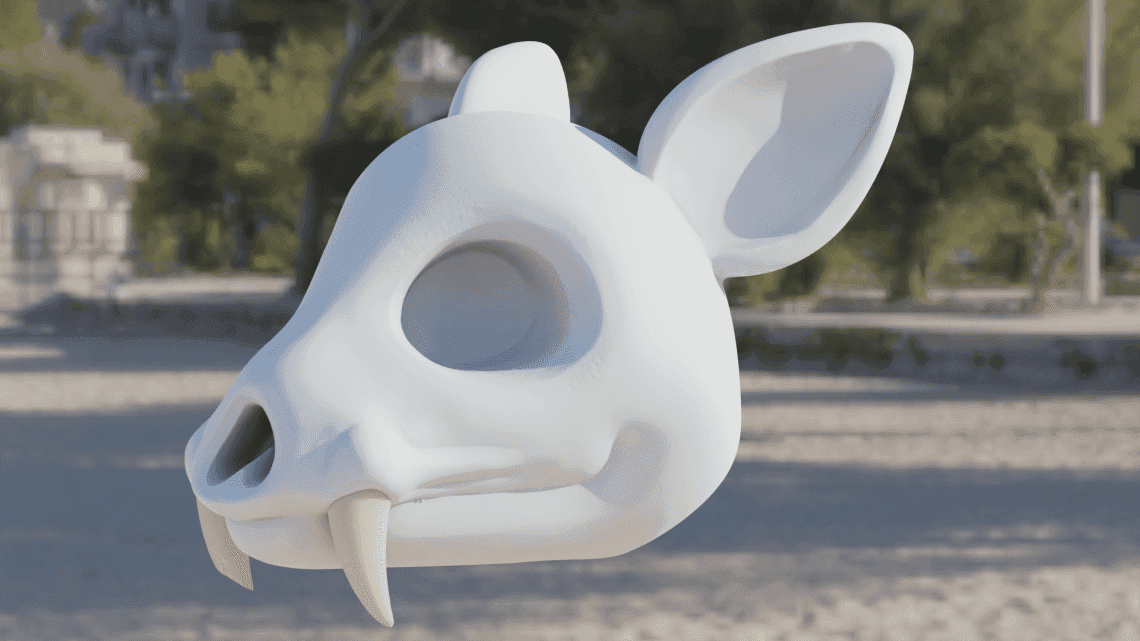 I made a time lapse of this cartoon skull as well. You can watch it here.
Here's another goofy animal: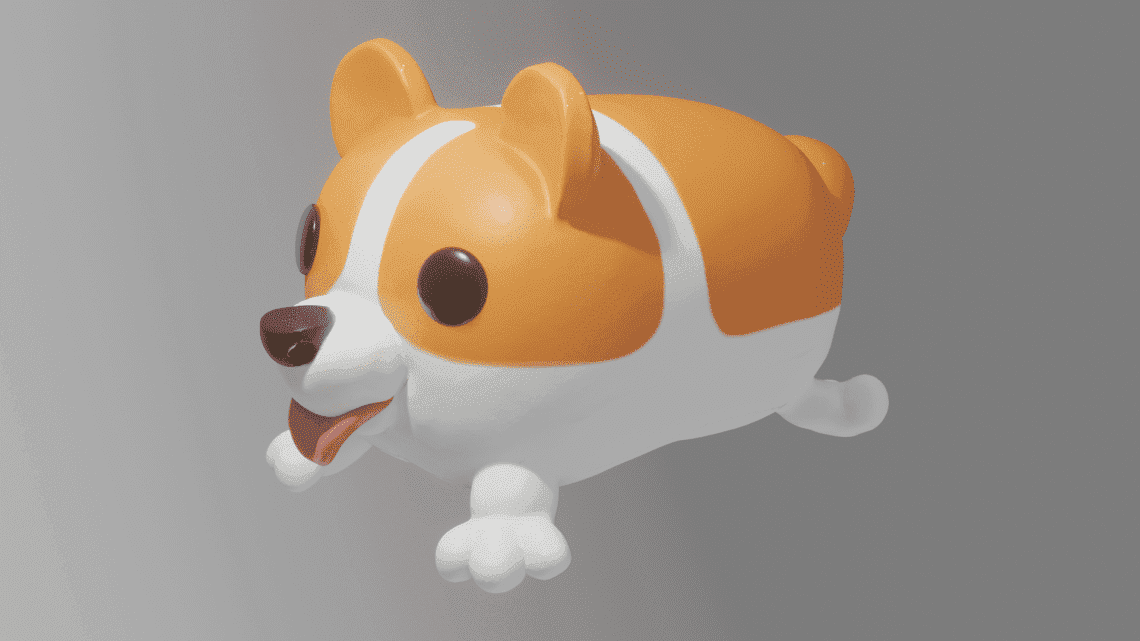 Why he kinda looks like the corgi in the comic... Also the 3D skull does look kinda like the dog skull in the comic. I swear I did these way before the comic, but I think small dogs have infiltrated my mind, so that's why there's lots of dogs in Magical Girl Kamiko.
How about something different, some Fire Emblem Three Houses fan art. Dorothea from Black Eagles: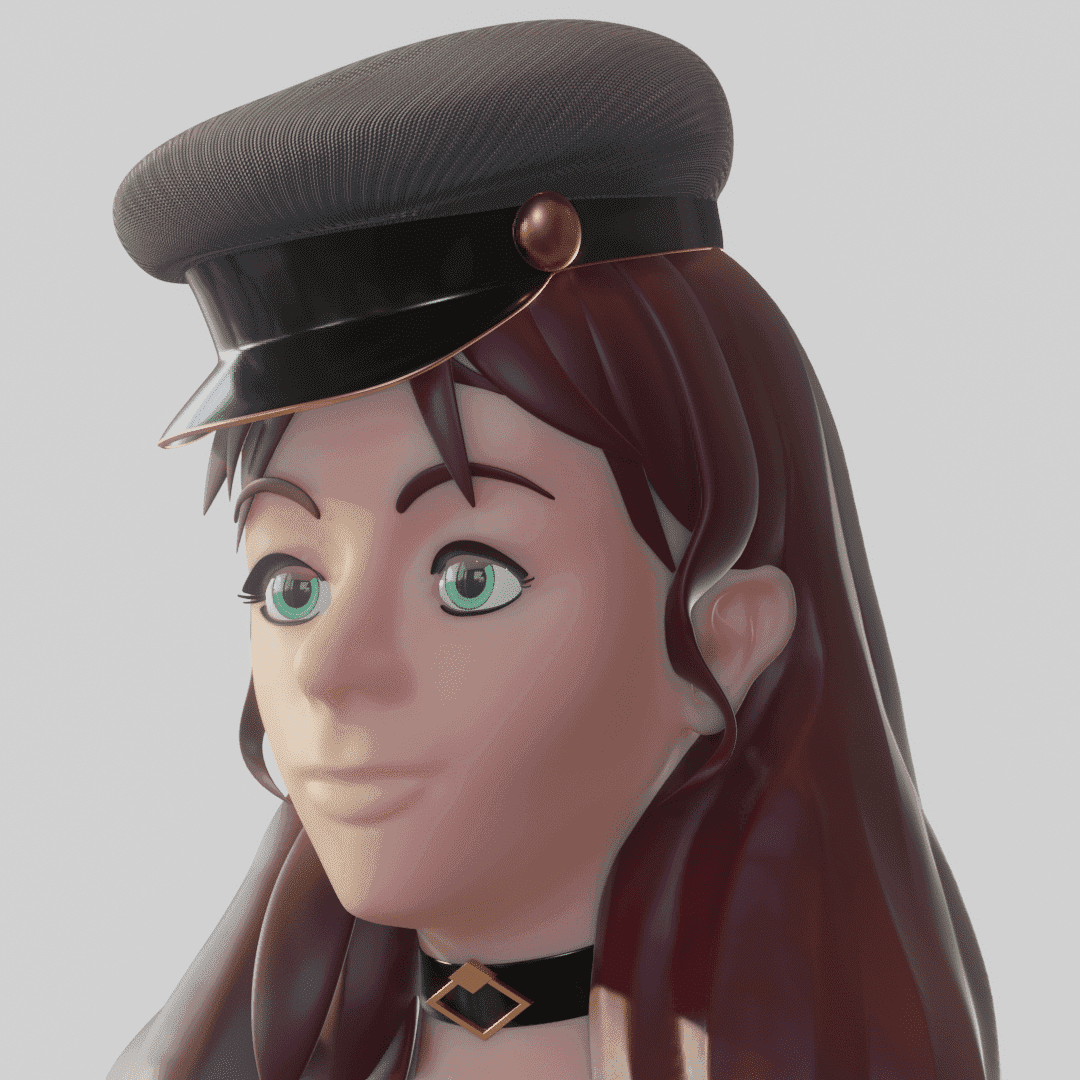 Dorothea's hat is actually a remix of the hat I did for the 3D rendering below...
And now for some original work, my pin-up Dominatrix girl Catherine. I actually started out working on her first, and I spent a good month and a half modeling and rigging her. I learned how to comb hair particles, create clothing and play with Blender's node based shader to do the leather procedurally. It's not perfect, but it's a start!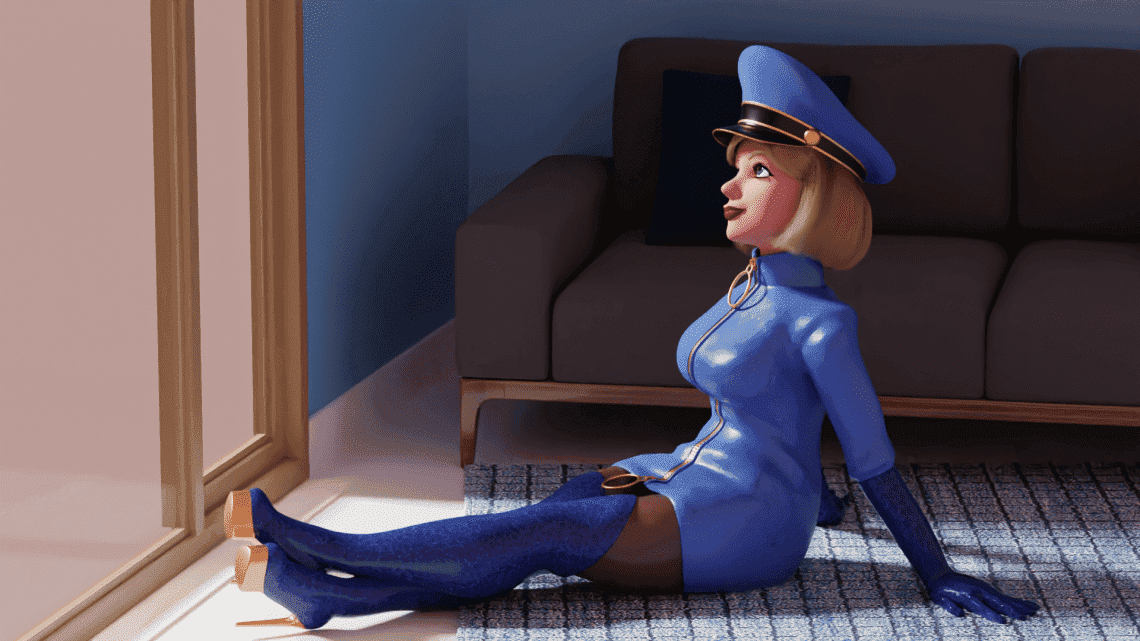 And lastly, built off of my random sculpts such as Dorothea, Tiny Doog, and the animal skull, and Catherine the Dominatrix, I took all that knowledge and tried to make a version of Kamiko. There's actually a few. I'll show you those in another blog post, but here is Magical Bunny Girl Kamiko -- it's still rather unfinished.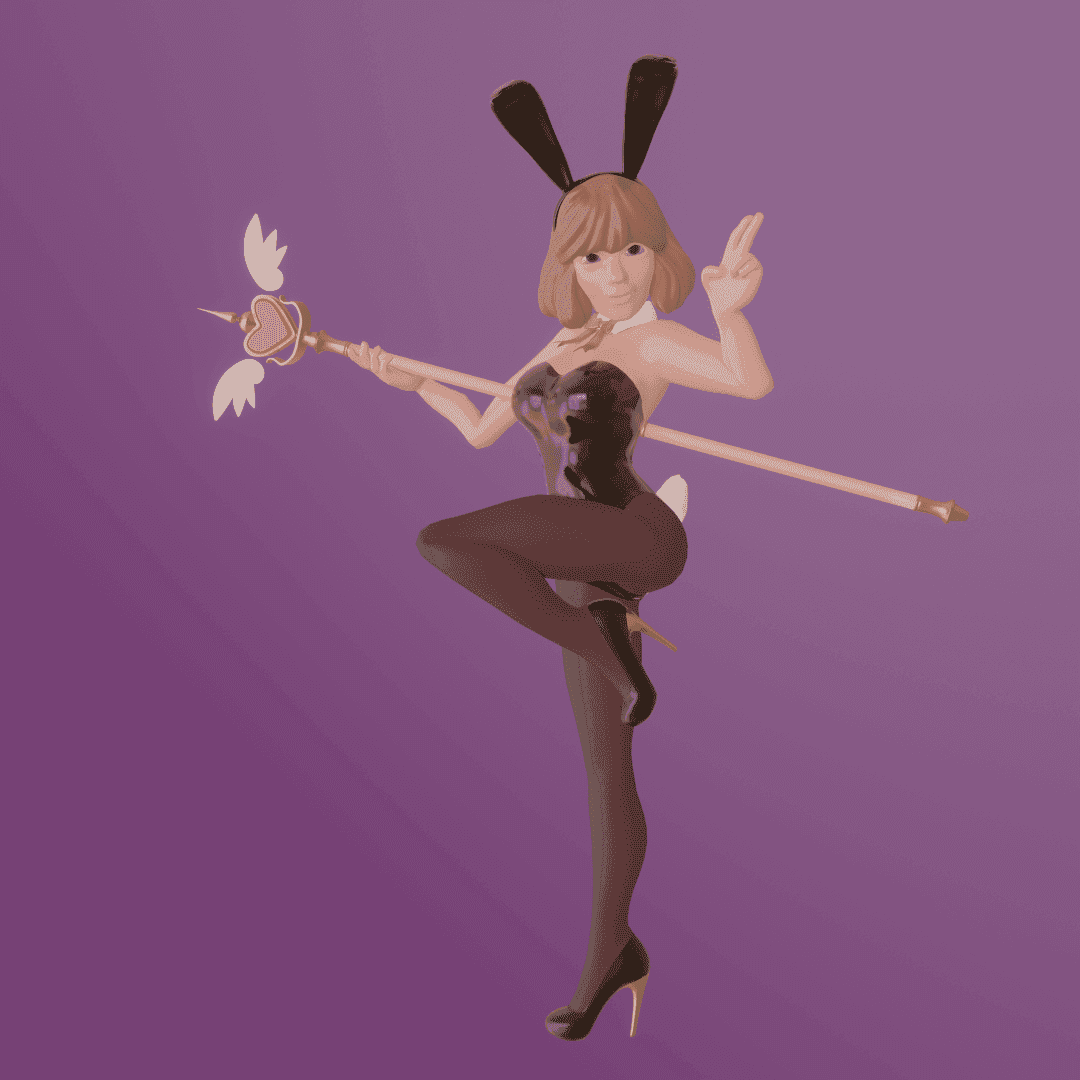 But hey if I want to use her for a stand in and trace over for an action scene or some kind of difficult perspective composition, I have a model to work from!
I hope you are having a great weekend, and I'll see you next week!