What Was That Noise?
Jun 19, 2017, 7:30:48 AM
---
What Was That Noise?
Whoopsie-Doodle! Good job Kamiko! It's a clever ruse, but foiled by your choice of fashion!
Caption This!
Here's the blank caption this from last week's comic.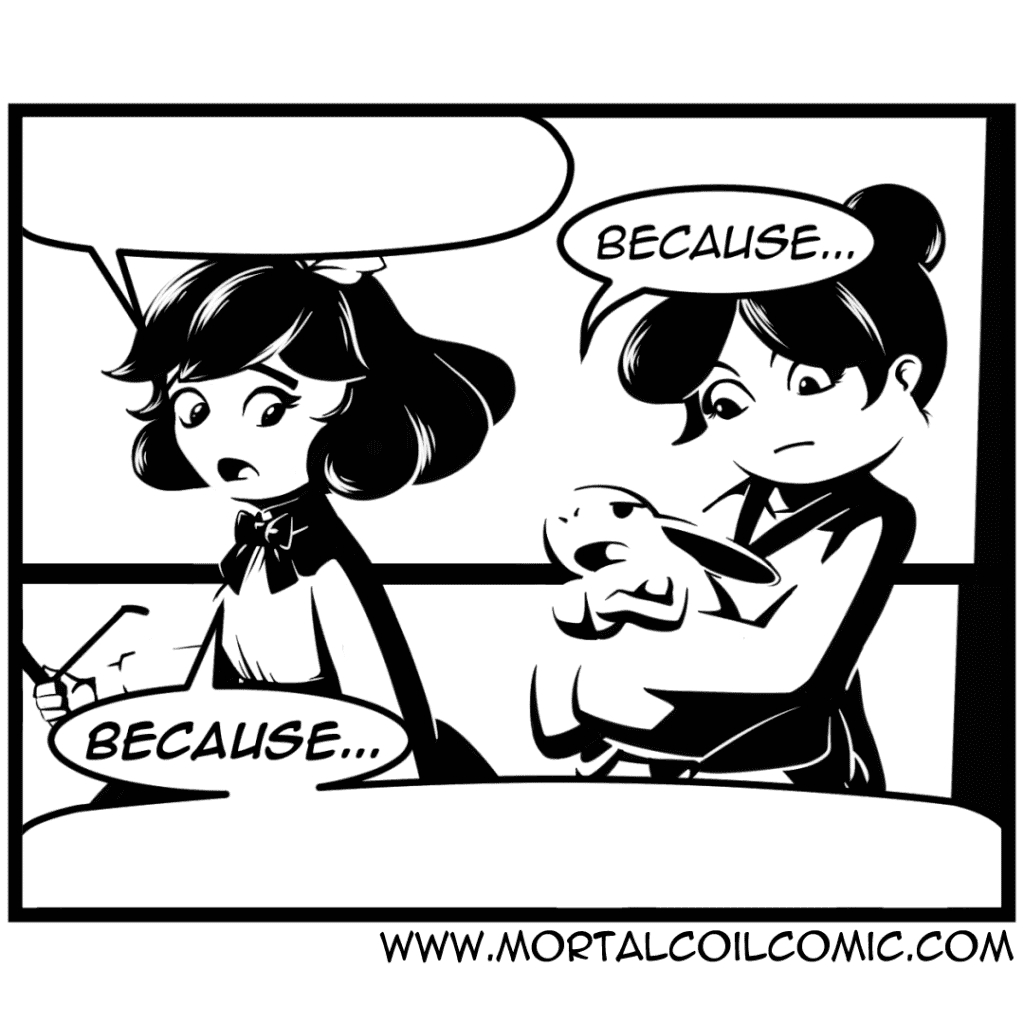 I got a lot of captions for last week's "Caption This" and here they are: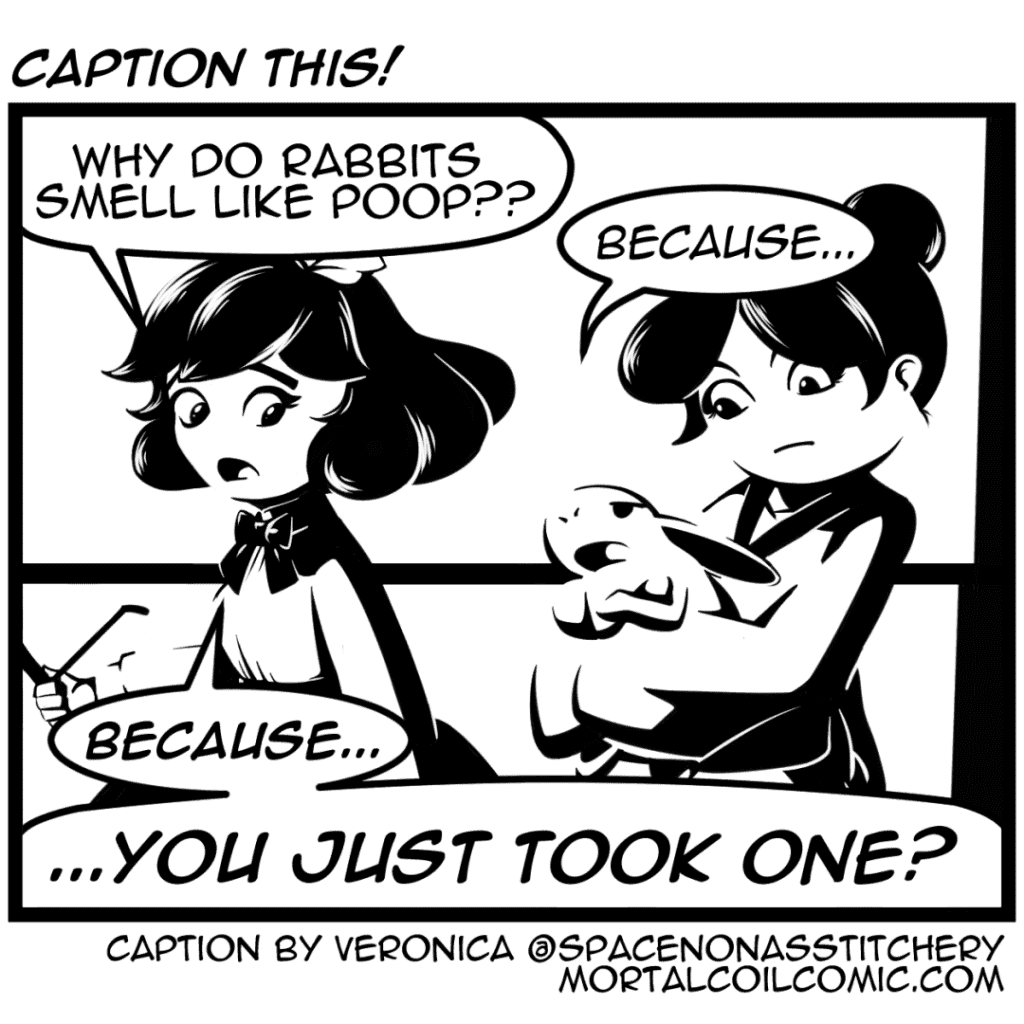 It's a simple question Jade, no need to get so confrontational.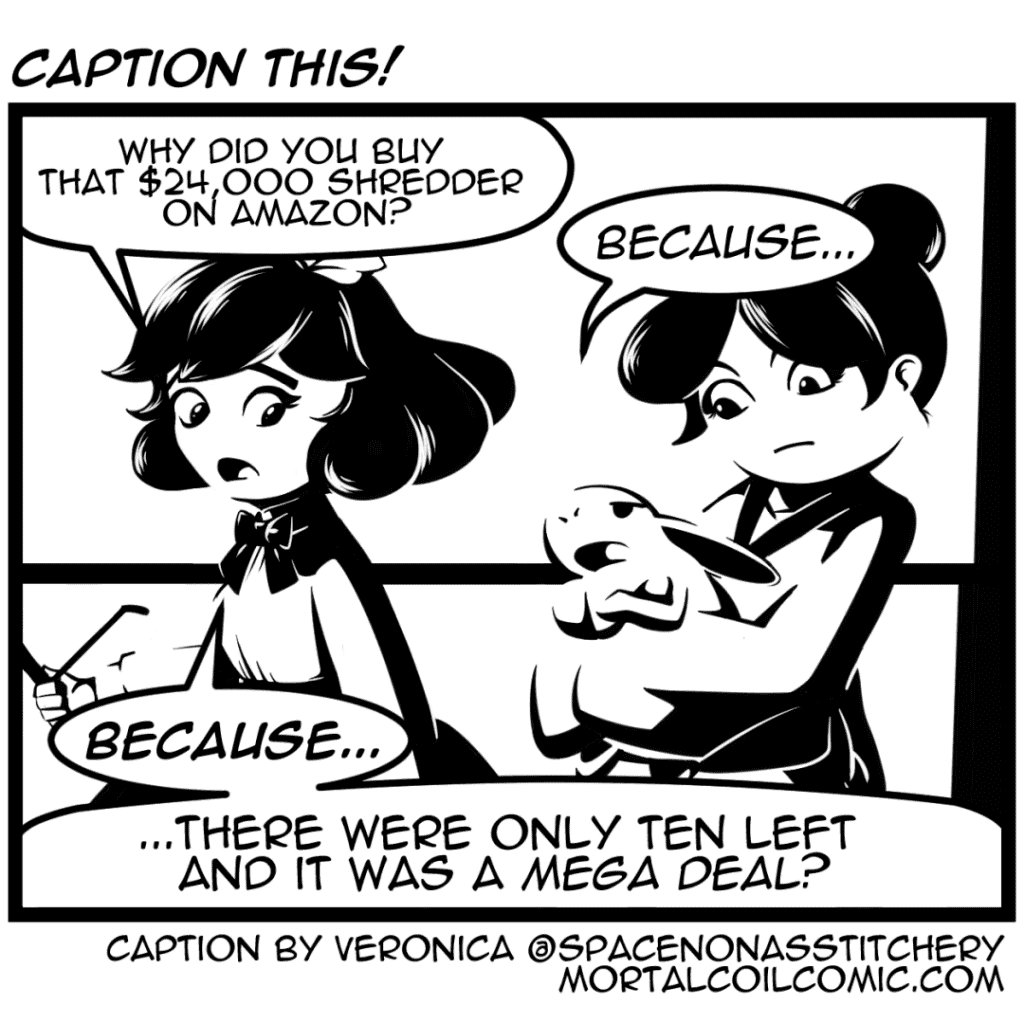 I like how Kamiko's being nosy and drawing the wrong conclusions.
Also, you can purchase that $24,000 shredder from Amazon. For reals.
Think of it as a shredder for shredders!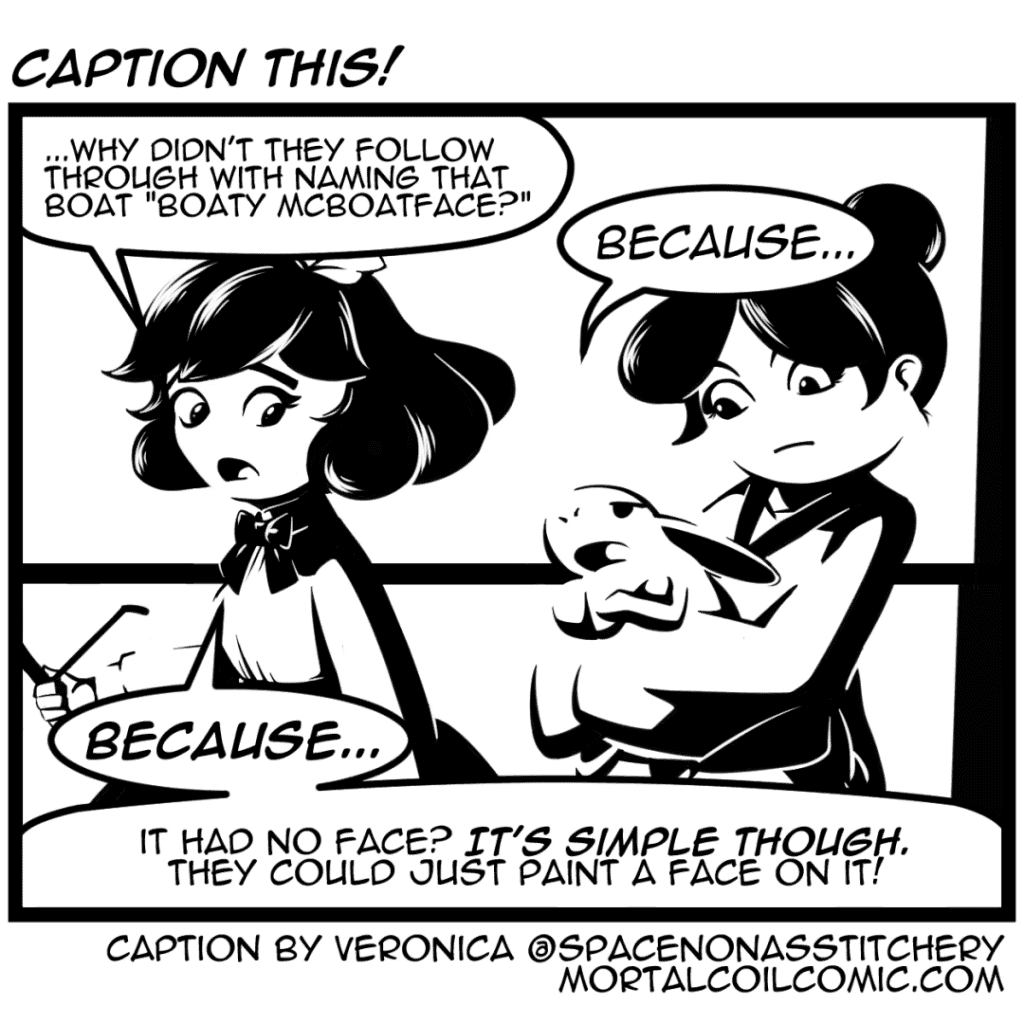 ...In which Kamiko makes an obvious deduction to her rhetorical question and it pisses Jade off. Veronica gave us three entries this week. Yes, you can enter more than once (apparently since I don't care if you do or not). Also, check out Veronica's blog about cross stitch and game design: https://gamesandstitches.com/
Also, check out Color Drop, the game she designed for iOS and Android. Here are the download links. Get it on your mobile device today! iOS: https://itunes.apple.com/us/app/color-drop-match-paint/id1198827711?mt=8
Android: https://play.google.com/store/apps/details?id=com.nixhydragames.colorworld
And Veronica's Cross Stitch shop: https://www.etsy.com/shop/SpaceNonasStitchery?ref=hdr_shop_menu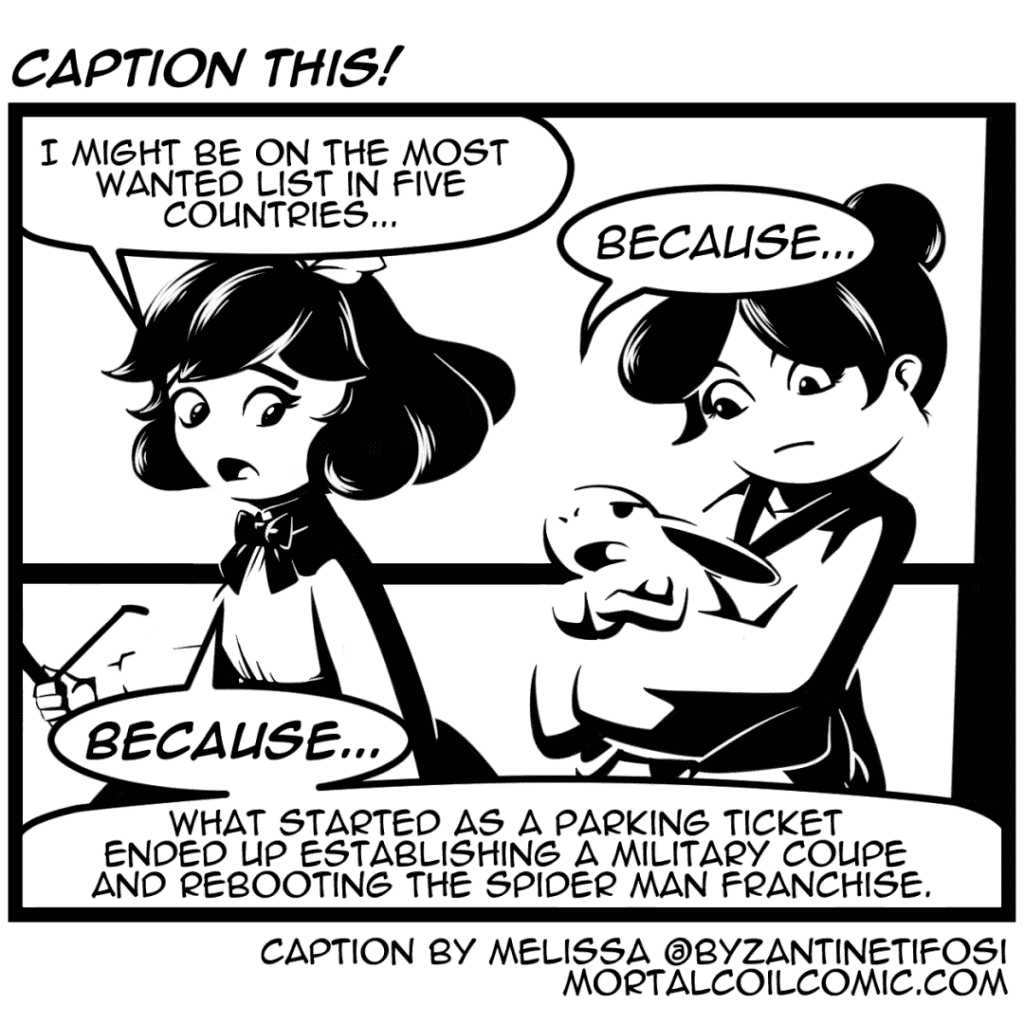 Spoiler Alert... but you know, that actually might be true about Kamiko!
Check out Melissa's comic Vatican Assassins right here: http://www.vaticanassassinscomic.com/
You can see more of her art on her Instagram here: https://www.instagram.com/byzantinetifosi/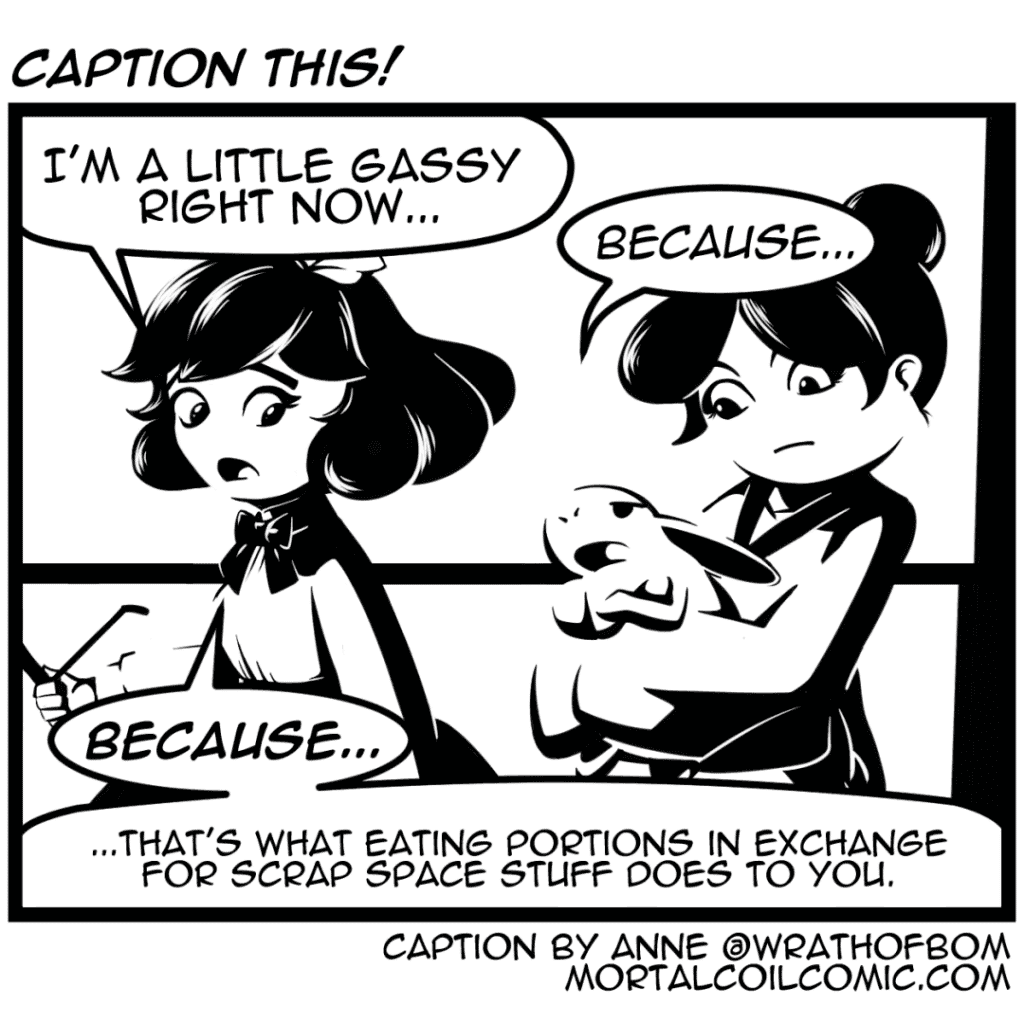 My guess is that Kamiko is eating bits and pieces of Jupiter. Thanks to Ann with an 'E''s entry. You can follow her on instagram here: https://www.instagram.com/wrathofbom/
Or visit her Etsy shop. She makes all kinds of plushes: https://www.etsy.com/shop/WrathOfBom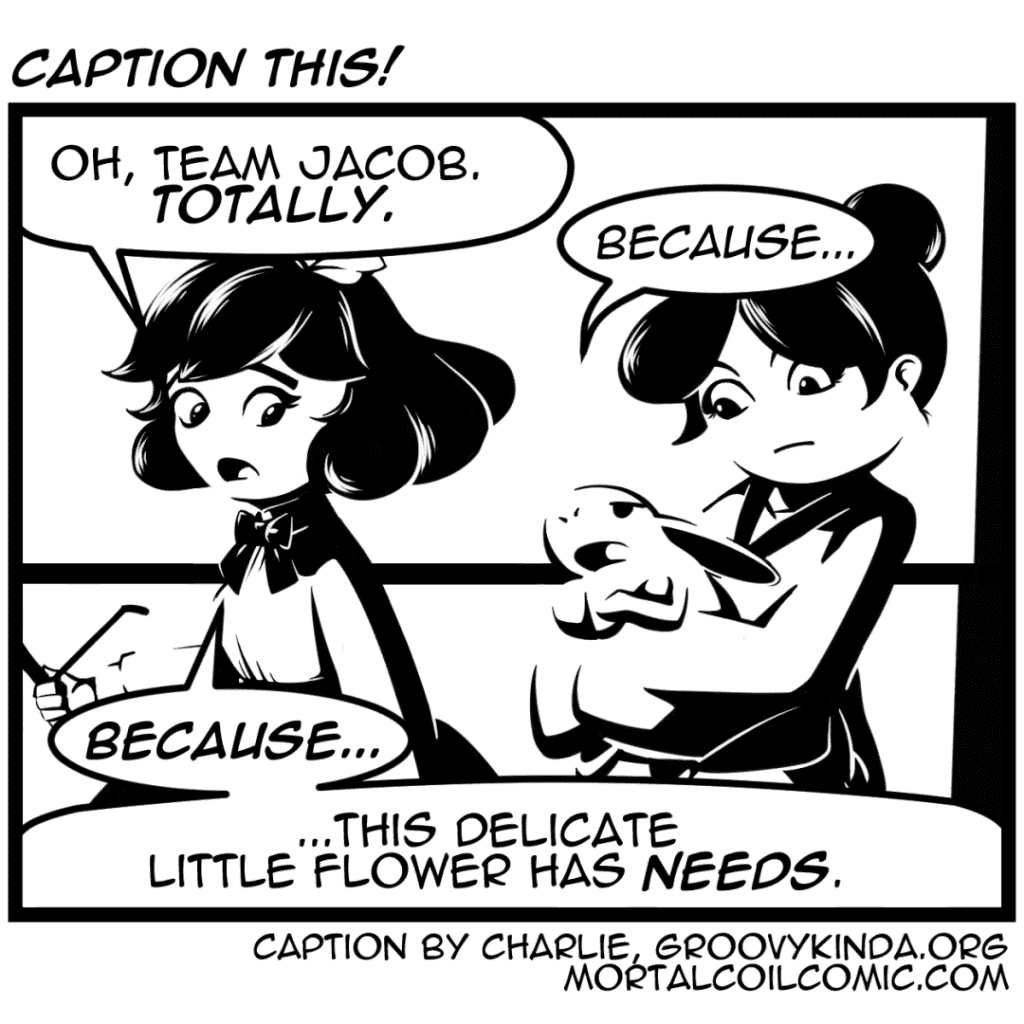 In my webcomic This Mortal Coil, Jade and Kamiko don't like one another. This should be that watershed moment. Thanks Charlie!
You can see Charle's amazing comic Groovy, Kinda here: http://groovykinda.org/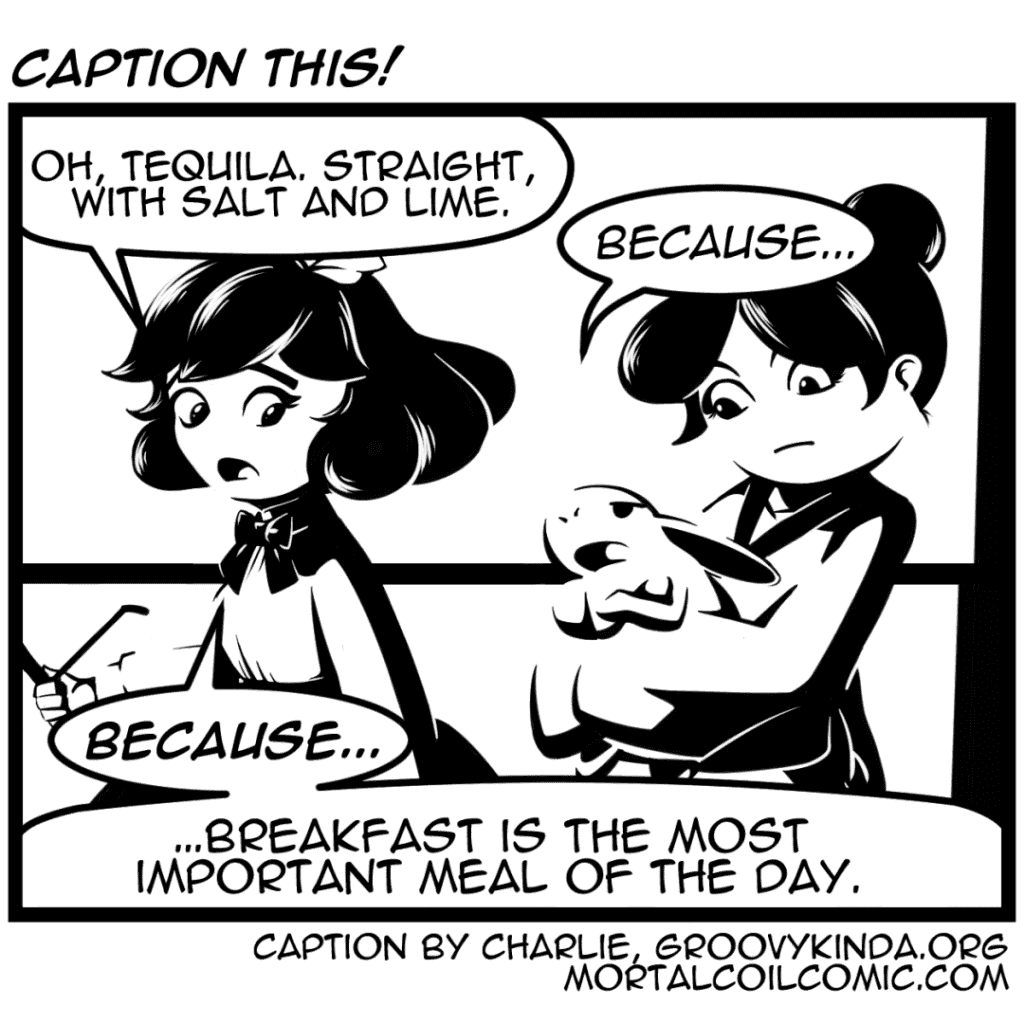 PSA Kids
This is how Kamiko keeps her youth and vigor.
...Or is it how Charlie keeps his youth and vigor?
In any case, a true breakfast of champions!
And last, but not least, for this round of captions: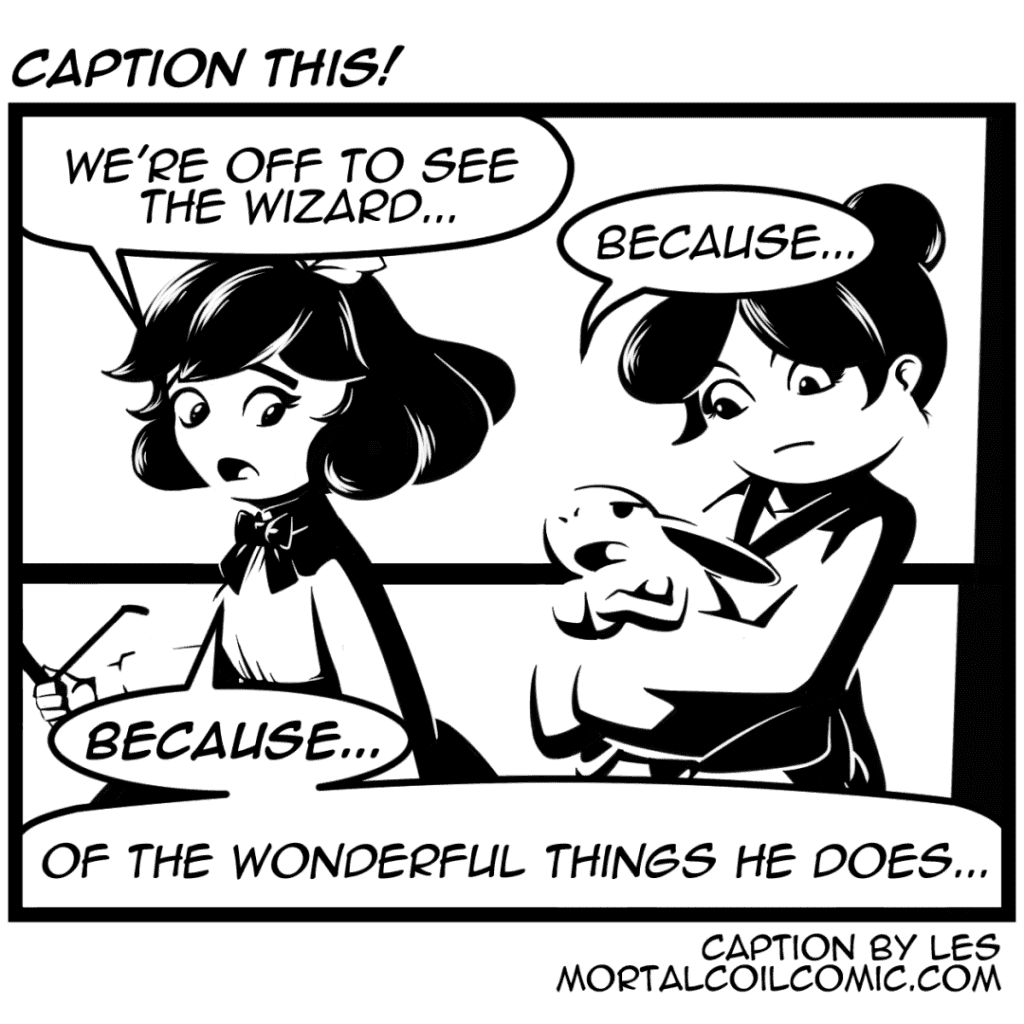 A tribute to a classic movie. Very clever use of the double "because".
And now here's this week's Caption This!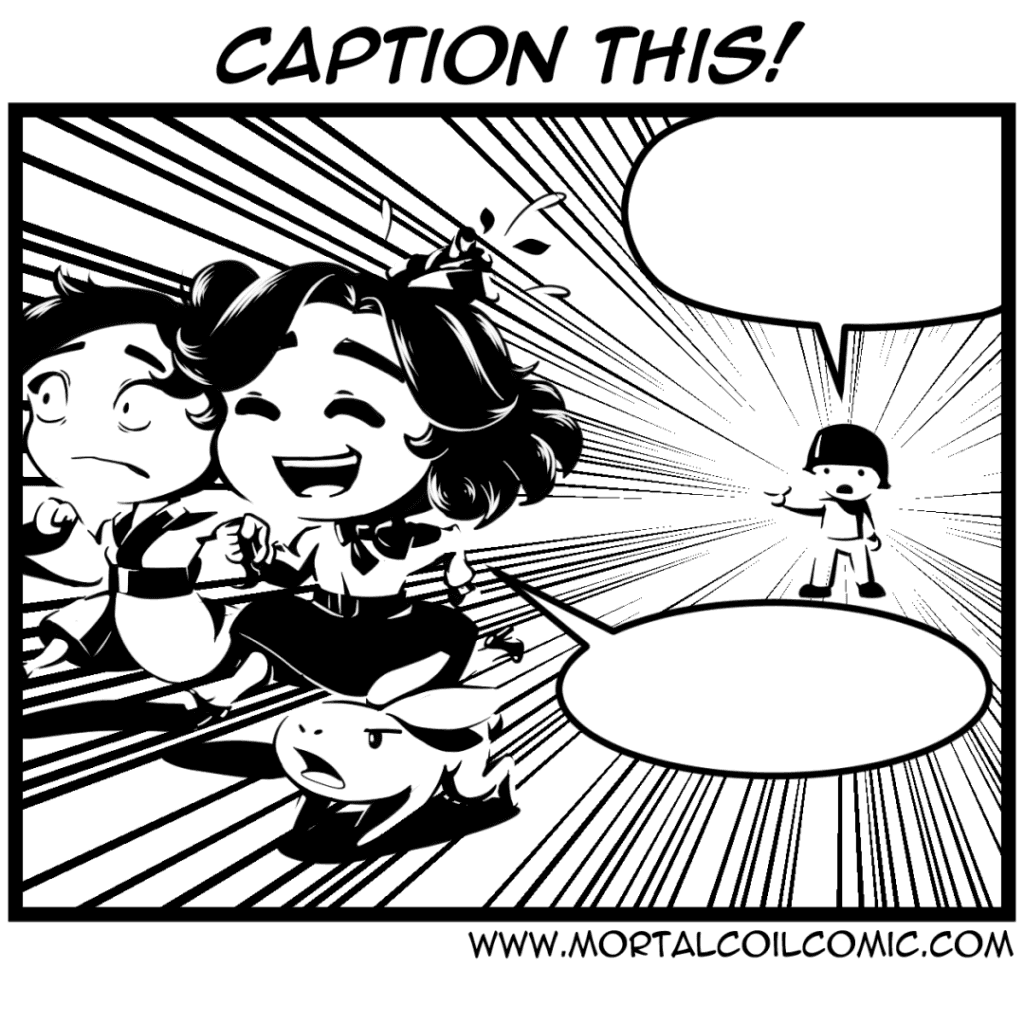 Leaving more than one blank seemed to be fairly popular and it let your creativity run wild, so here's a totally blank one. Leave your entries in the comments below!
If you enjoy reading the captions (or writing them!) make sure you share it with your friends on Twitter, Instagram, Facebook, or where ever you do your social media. There are social media links below for this article.
For folks who did write a caption, thank you again. In return, I'll link to your sites and share the work that you do too.
That's all for now. I'll talk to you next week!