Clip Clop!
Jul 10, 2017, 5:33:28 PM
---
Clip Clop!
Kamiko thought she could just get in-and-out, but well, things aren't that easy in this week's comic.
It's been three weeks since the last one. I don't want to say that we're back in "fighting form" but I will try and get new comics out on a weekly schedule again.
Webcomic Review from Demon Archives
Last Friday the folks over at Demon Archives did a review write-up for This Mortal Coil: The Rabbit and the Moon. You can read the review on Demon Archives here. Also, check out Daniel's awesome comic.
3D Modeling
The story is set in 1969 and using a quick Google search showed me that the M16A1 was the rifle of choice for US Army service men during that era of time. I used this reference image:
...and produced this 3D model of the muzzle for it. Not the whole gun. Just the business end.
Here's the scene I created for the last frame: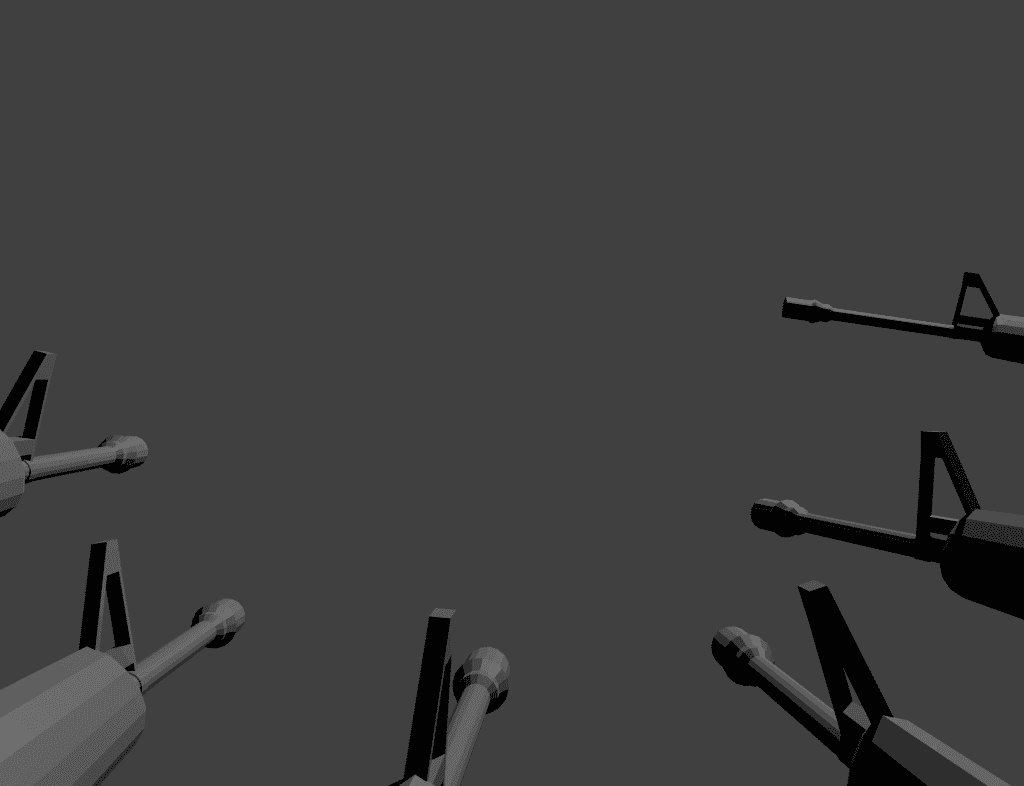 Also in the second panel, this is the staircase.
Now the camera view: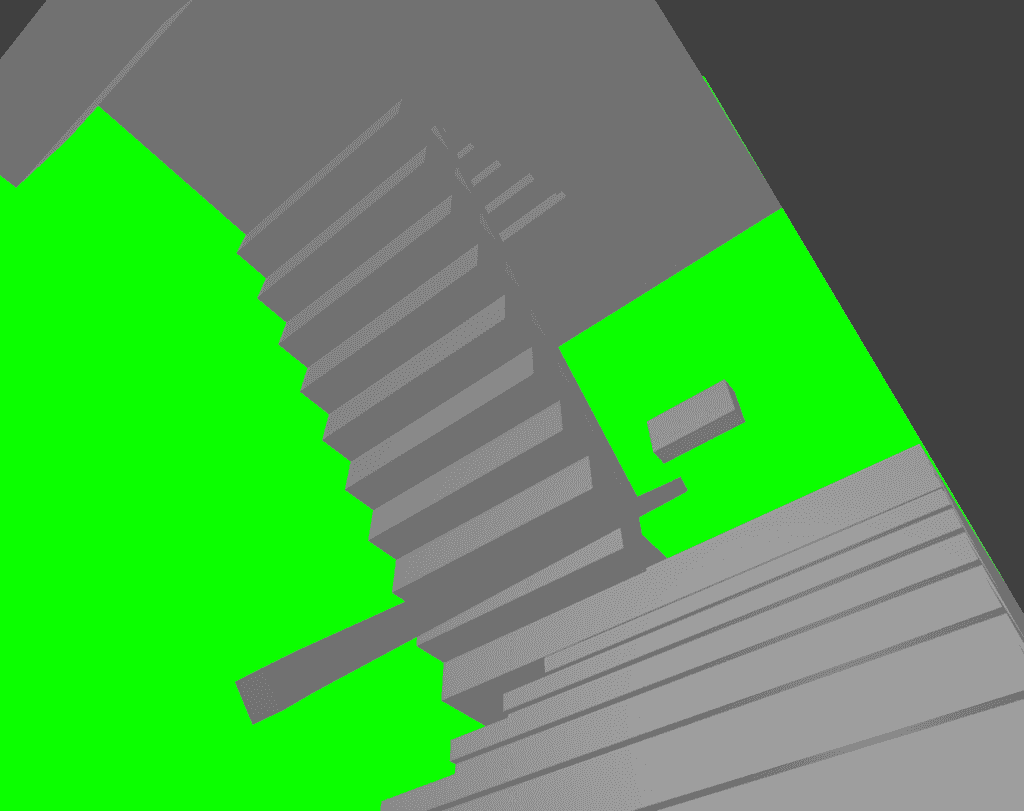 At the end, the situation "gets real." Real fast. This includes going from drawing in a chibi-esque style which I've been doing to something more realistic. I hope their expressions say it all.
Caption This
I didn't get a chance to post last time's caption this entries, so I'll do that now! Here was the caption game from 3 weeks ago:
And now, the entries...
Melissa's caption suggests that Kamiko would actually run from an offer of yaoi. You can read her comic Vatican Assassins right here!
Next up we have Charlie Wise with two entries. Read his comic Groovy, Kinda right here! In the first entry, at least Kamiko and Chang'e have standards...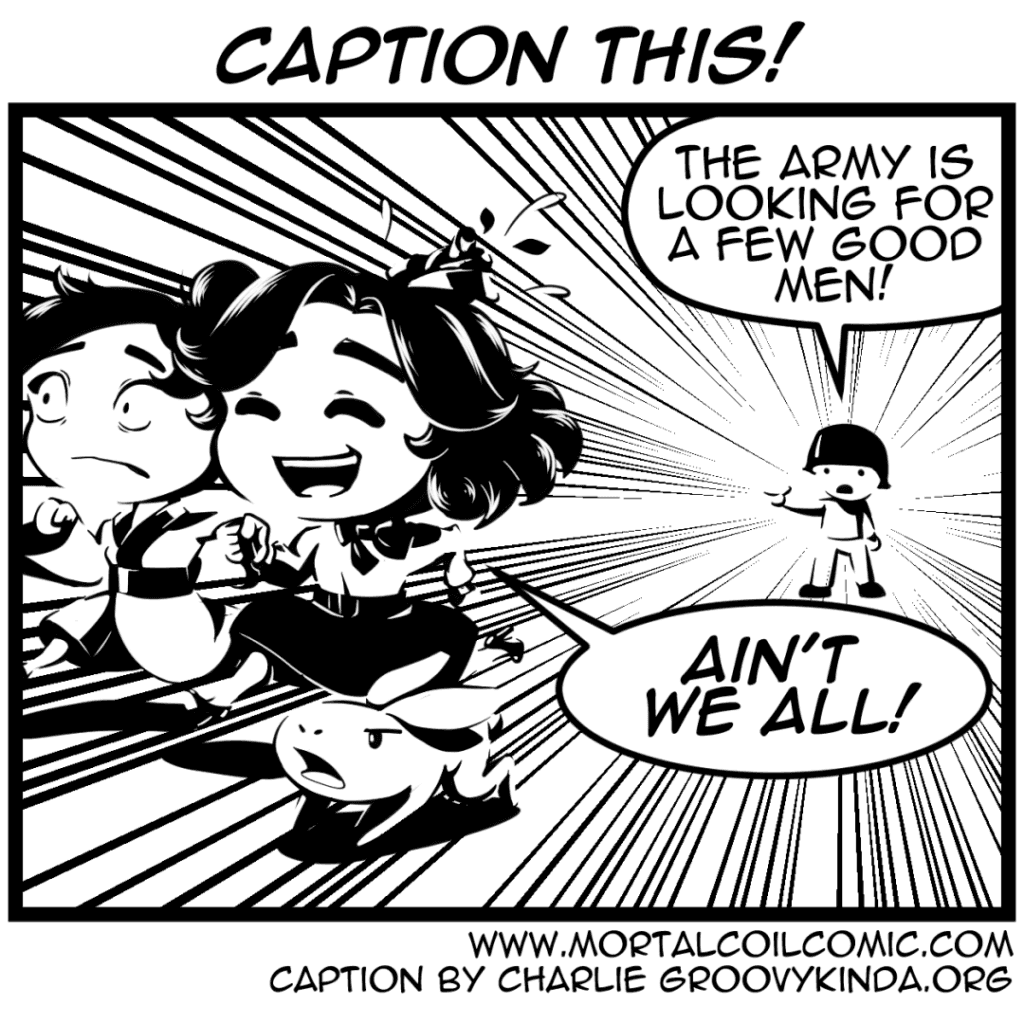 Has anyone seen this guy's monkey? We are in a secret government lab and if you've watched enough movies you know how that always turns out...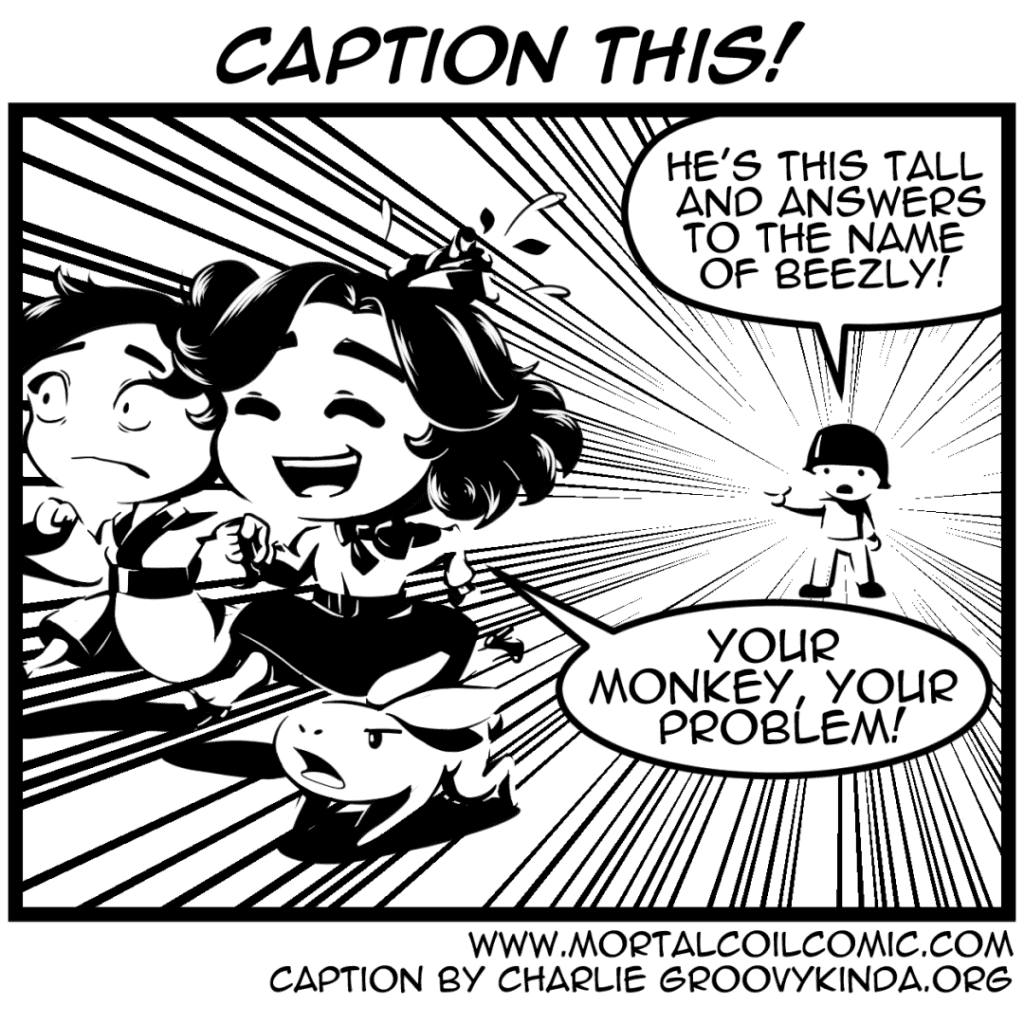 Queen Jellybean is next up. I'm cool with weirdness, but maybe this guy's weirdness is too much... Check out her fashion and inspiration photos on Instagram!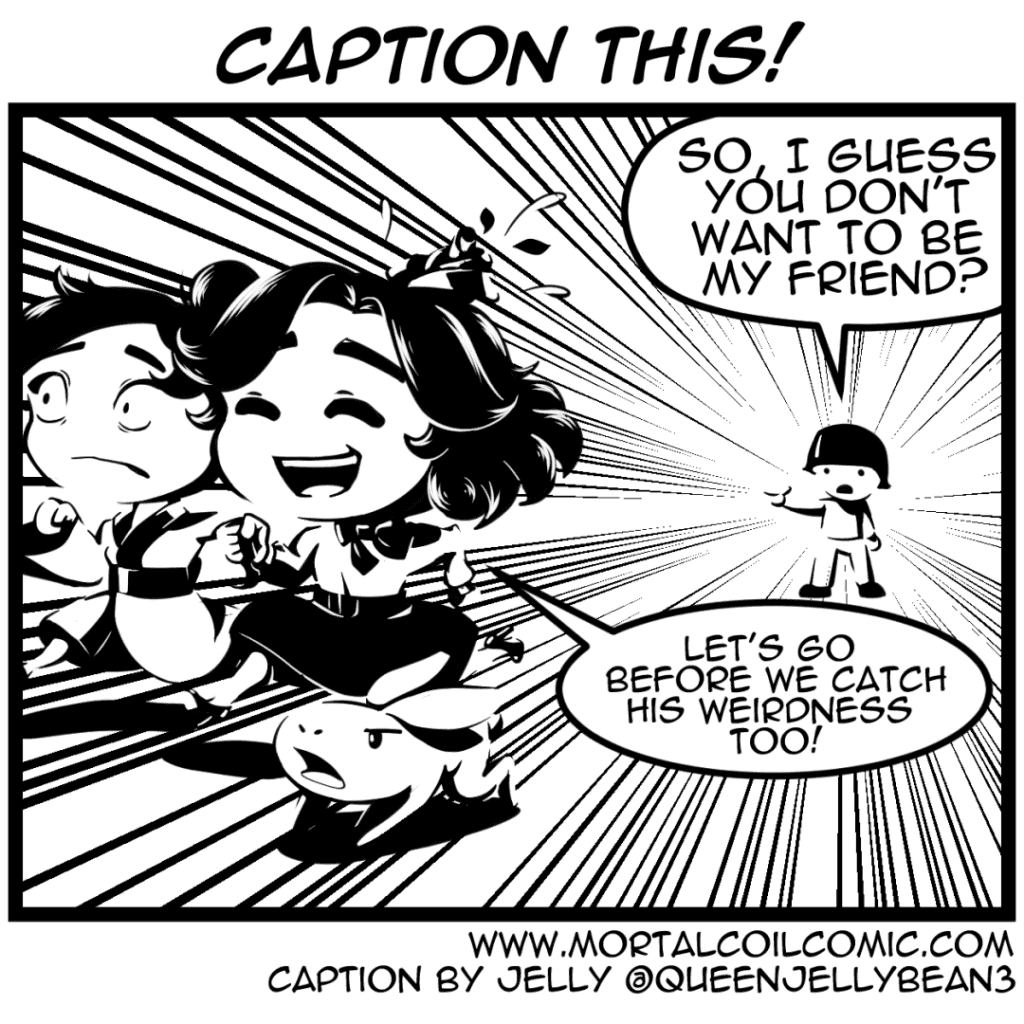 Pewpewpew pewpewpew pewpewpew... Wait till he brings out the double finger pistols. Thanks to Veronica for this entry. Check out her cross stitch patterns at Space Nona's Stitchery on Instagram and Etsy!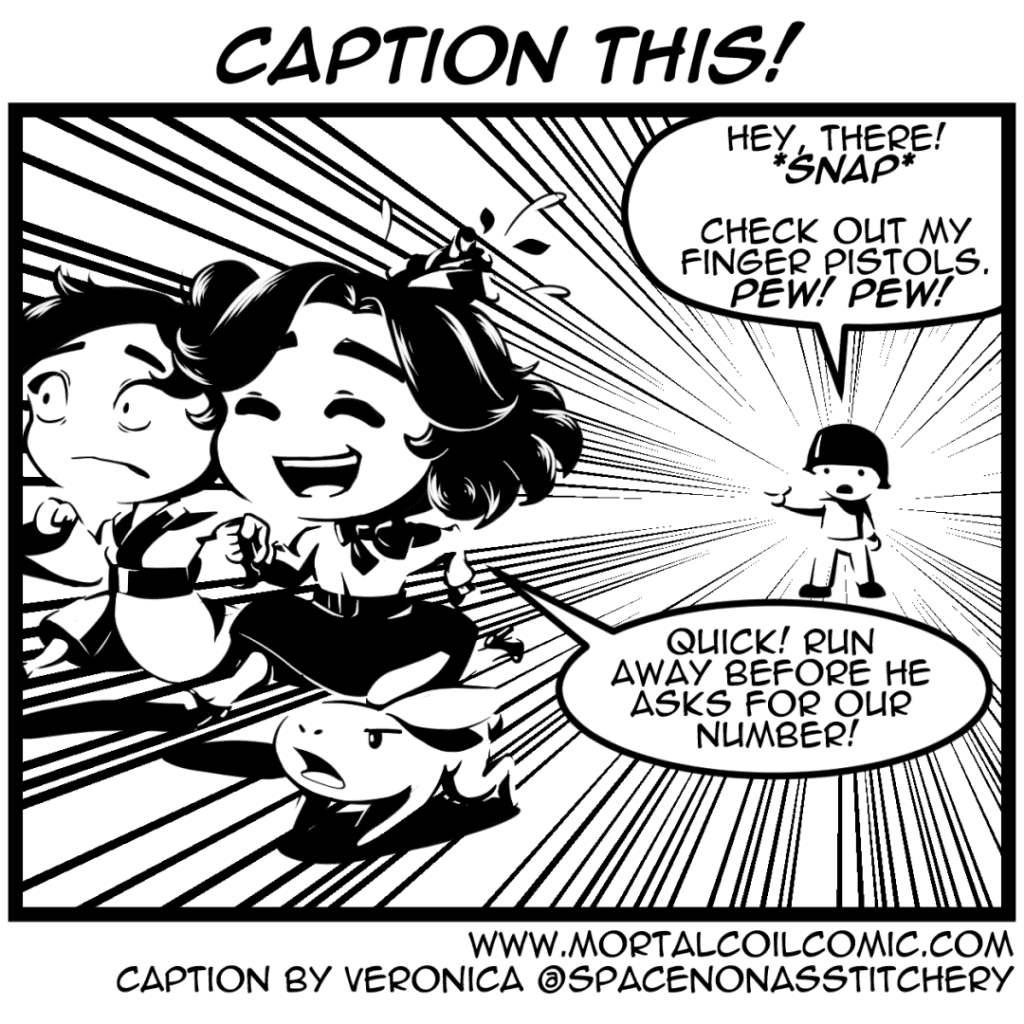 From Anne... Three weeks ago was #E3 and you can't entice Kamiko and Chang'e with your upsell. Even if you are #Nintendo. You can see more of Anne's art on her Instagram!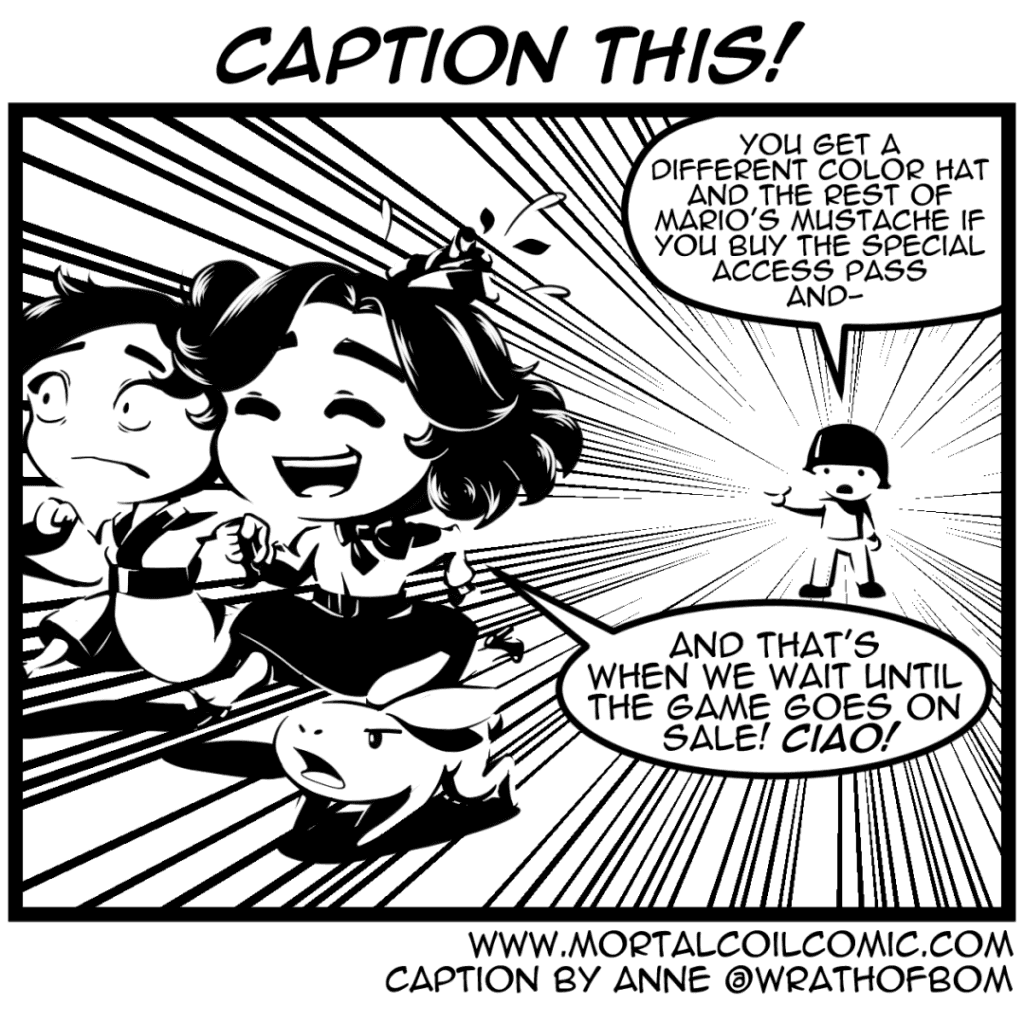 This Week's Caption This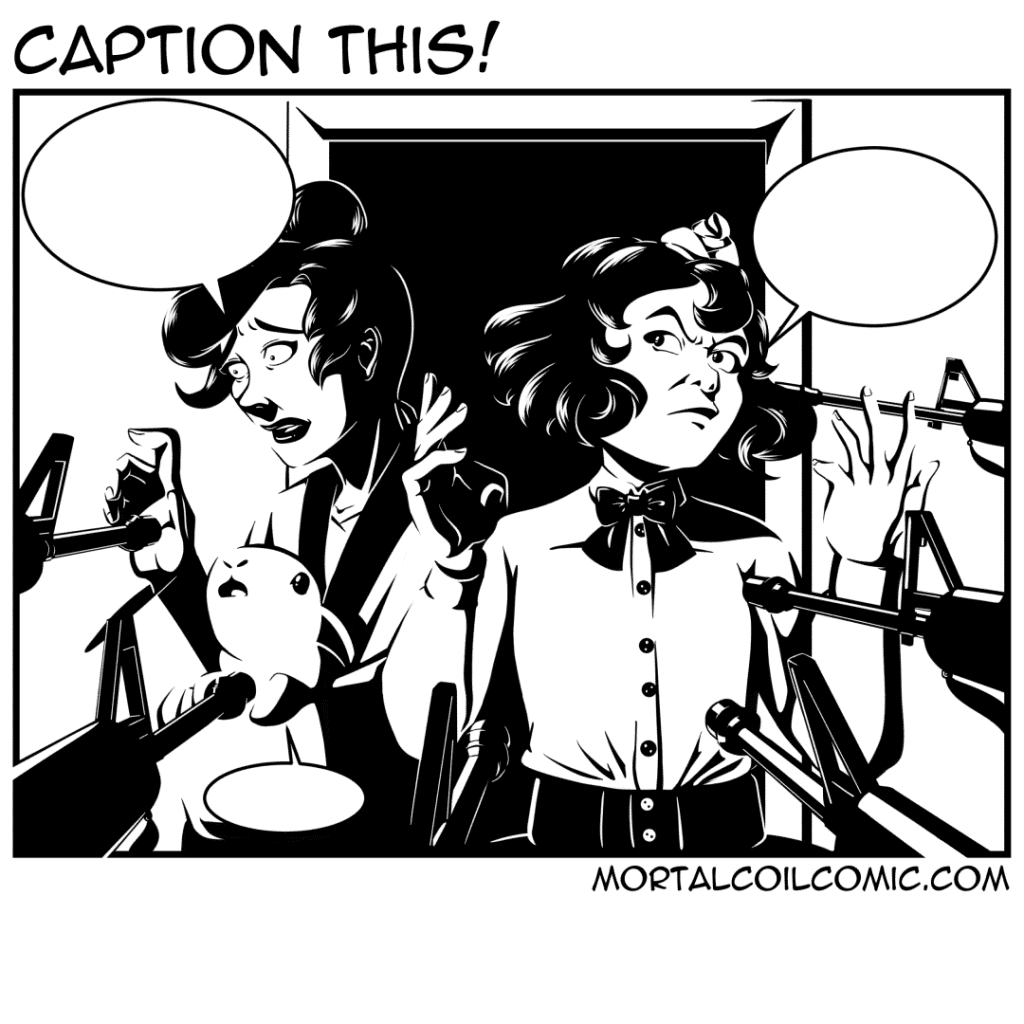 Write your entries in the comments below and I'll turn it into a comic. I'll also give your website a shout out (link me to the thing you want me to call out). I'll be posting this onto my Instagram, Twitter, and Facebook later on if you want to play there. Links are below!
Thanks for reading! More next week!