Oh Bother!
Jul 17, 2017, 9:26:56 PM
---
Oh Bother!
...is the next comic in Lady of the Moon. Looks like Kamiko's got some 'splain' to do.
Caption This
Here are the results from last week's caption this game:
Anne's bringing current events and memes into the mix: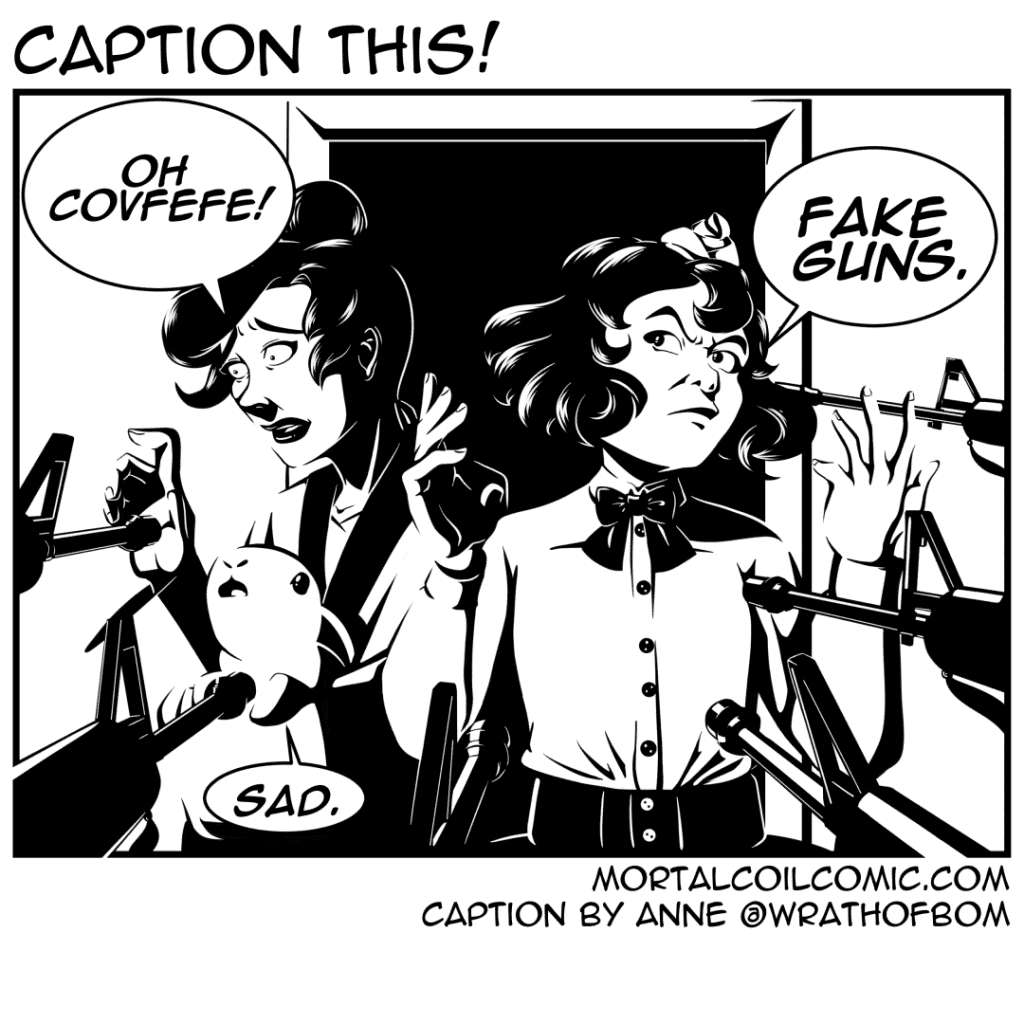 Anne's got a second entry as well. Maybe I need to charge for a Season Pass so you know how they get out of this as well...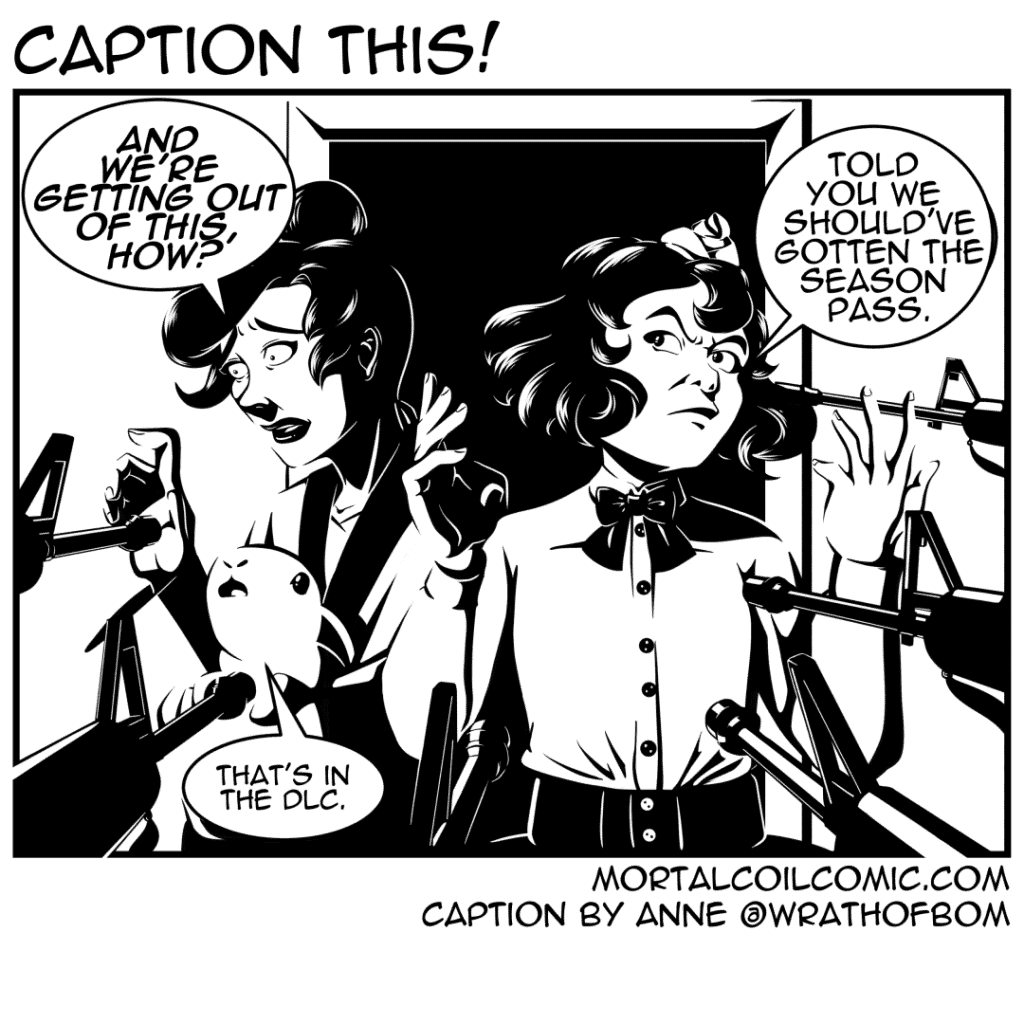 Anne's original Tweet:
Chang'e: And we're getting out of this, how?

Jade: That's in the DLC.Kamiko: Told you we should've gotten the Season Pass. https://t.co/enaUnkvmIa— Anne (@WrathOfBom) July 12, 2017
You can see more of Anne's art on her Instagram!
Next we have Veronica. She was inspired three times over and gave us these below. First off, I would have thought it would be Kamiko on Twitter. Cause, she's on Twitter!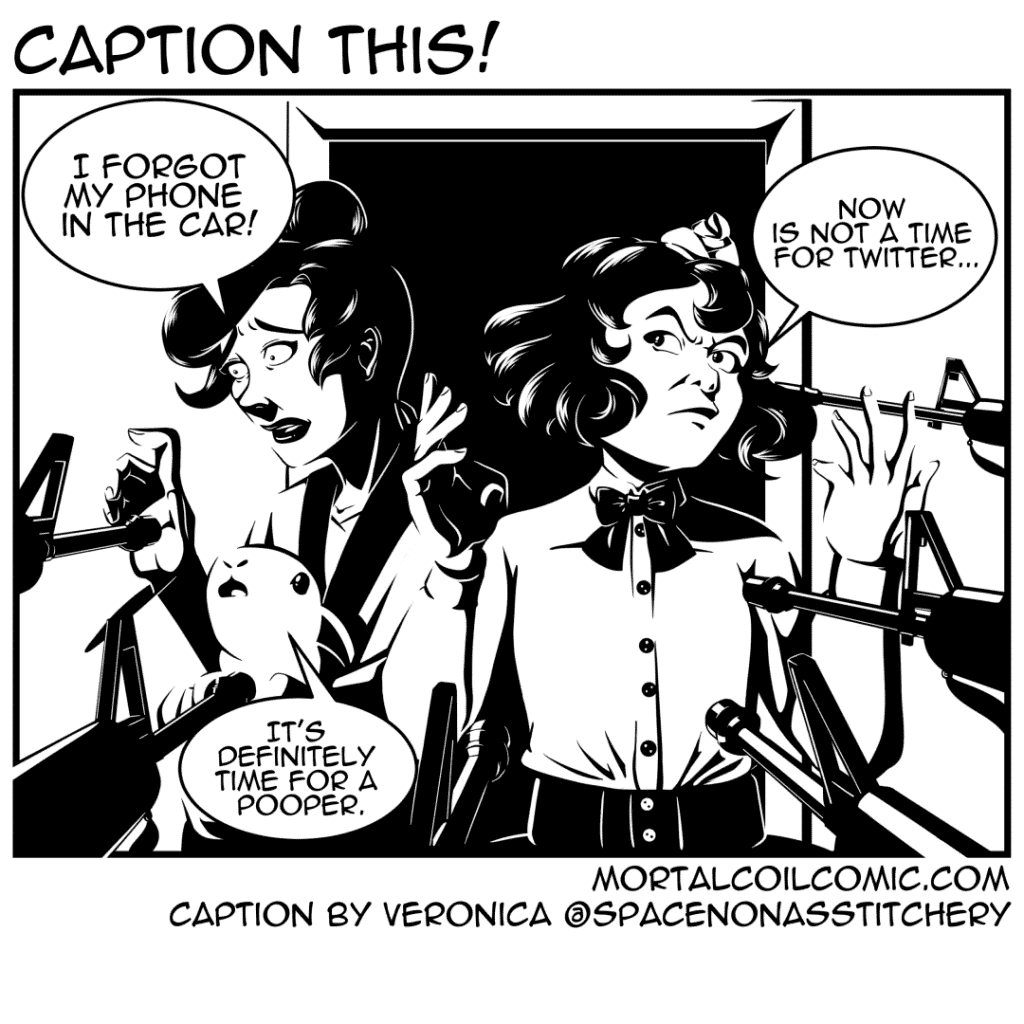 Thinking happy thoughts won't get you out of this jam...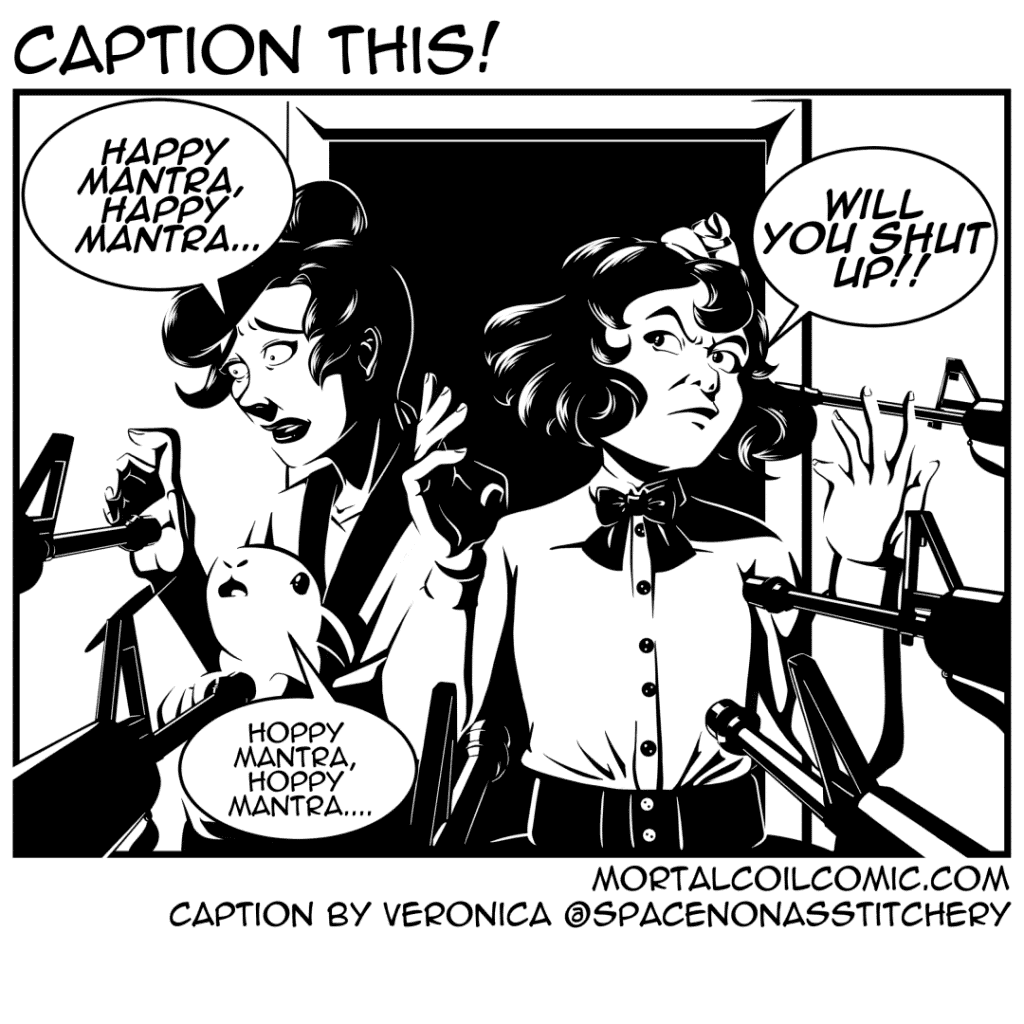 Spirit fingers? Maybe... pew pew.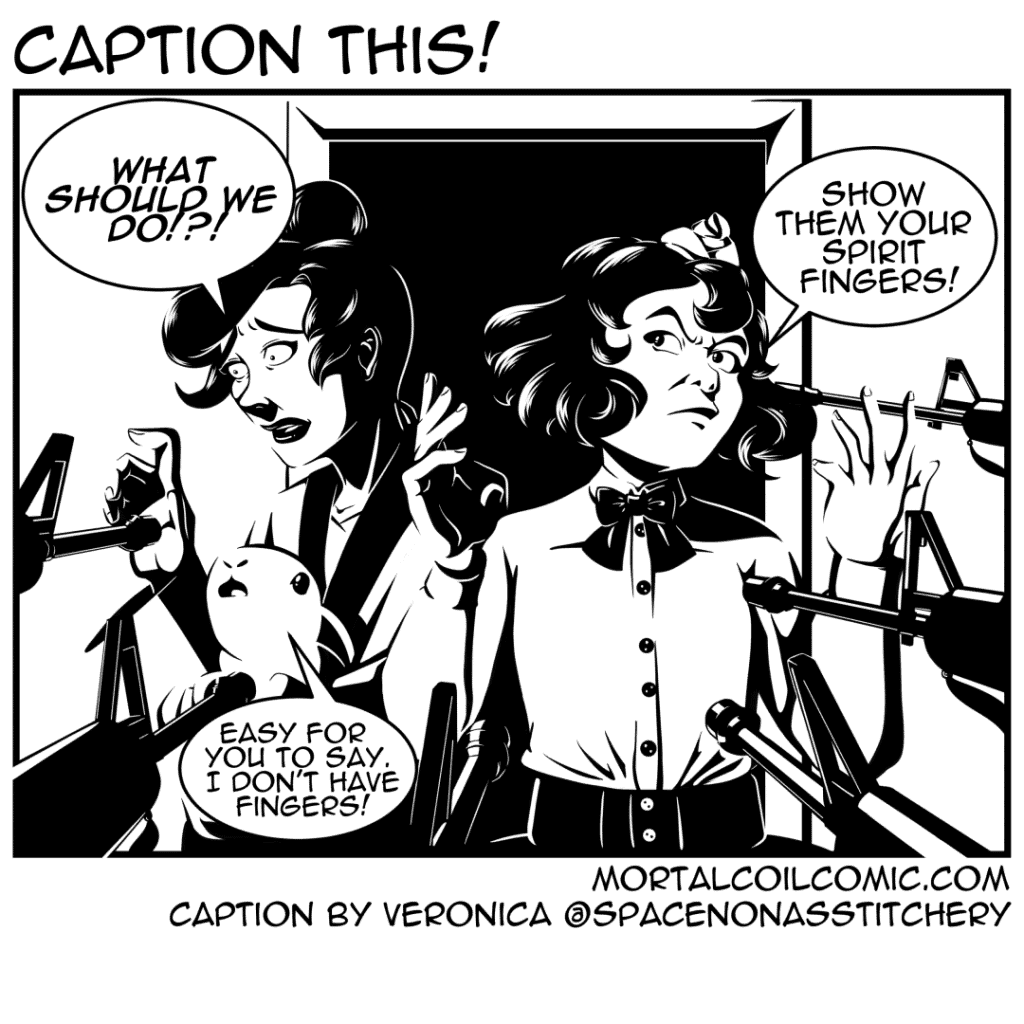 Check out Veronica's cross stitch patterns at Space Nona's Stitchery on Instagram and Etsy!
This Week's Caption This
Can you handle 3 bubbles again? :) We have Kamiko and the mysterious man. What're they saying to each other? Why's she rolling her eyes? Leave your caption in the comments below!