Unbelievable!
Jun 12, 2017, 4:53:01 PM
---
Unbelievable!
Is this week's comic.
I might be busy this week so there may or maynot be a 4-panel for next Monday.
Caption This!
Here's last week's blank panel for "Caption This!"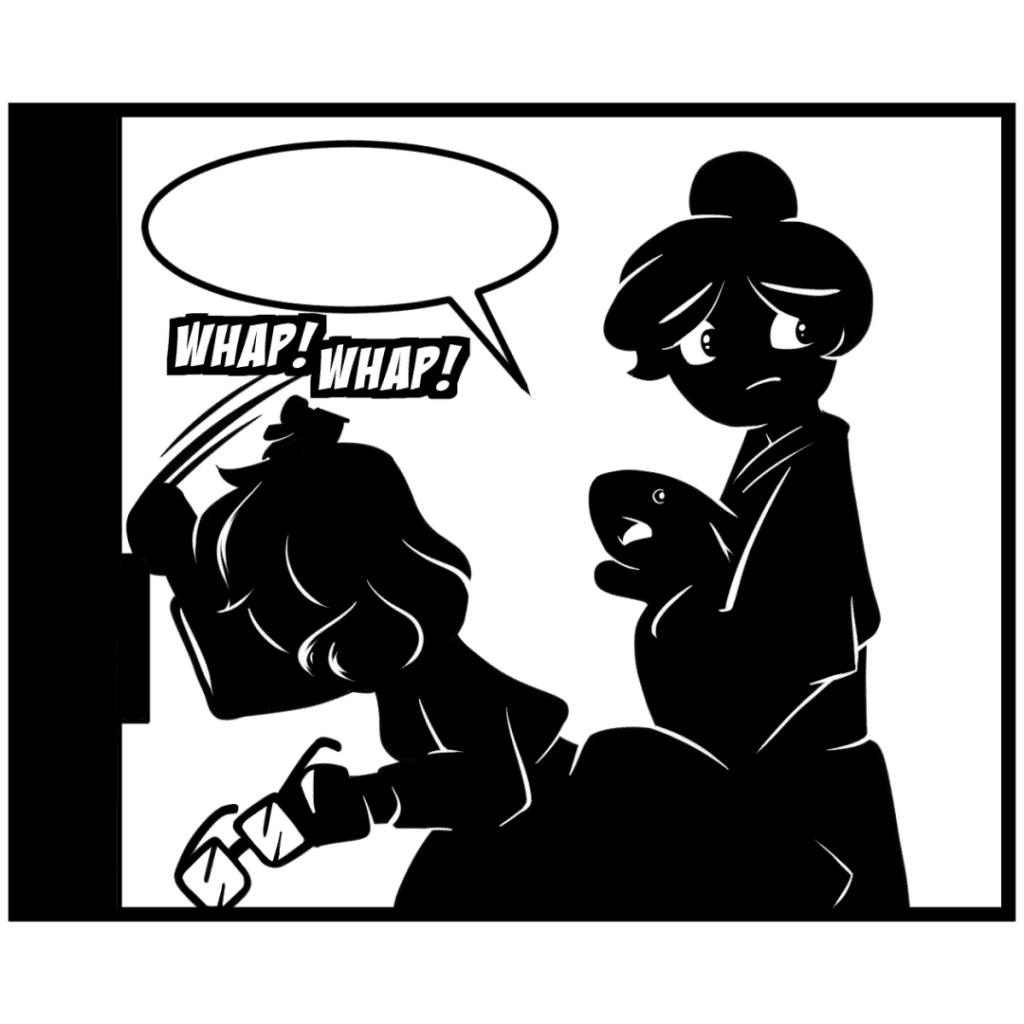 The entries I received are below. When you read them in order they create a little narrative that slowly begins to go down south.
WrathOfBom on Instagram kicks off this week's Caption This.
Next, we got Girianth on Instagram who's got some better advice for Kamiko's technical problems:
I'm pretty sure this is just some guy spamming Instagram posts to get some likes/refollows, but if you're gonna spam this Caption Contest non-contest, then you got another thing coming. I also like that it sounds like Jade is giving her a backhanded compliment for her box-punching skills. This one is thanks to artofzaraalfonso from Instagram. I'm dying for the IG spammer who just spams a link to a porn site. Don't think you won't get turned into a caption. A very weird caption.
The last two are from Charlie Wise over at Groovy, Kinda and really kinda cap off this week's Caption This.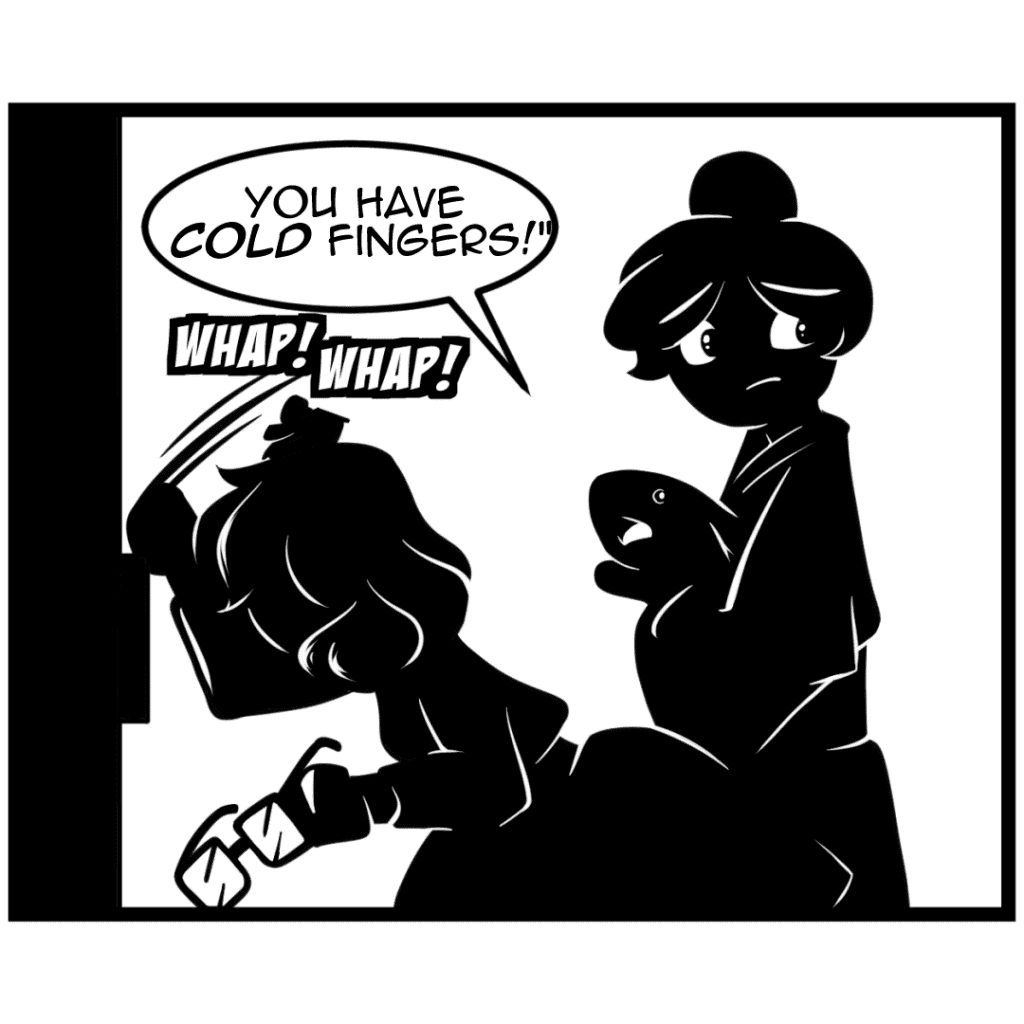 And now, This week's Caption This
Time to break out your Cards Against Humanity deck, or poetry magnets, or thinkin' caps and play some random word salad until you get something akin to humor. This is gonna be a tricky one since you've got two bubbles to fill in.
So what's Kamiko got to say, and what's her reason for it?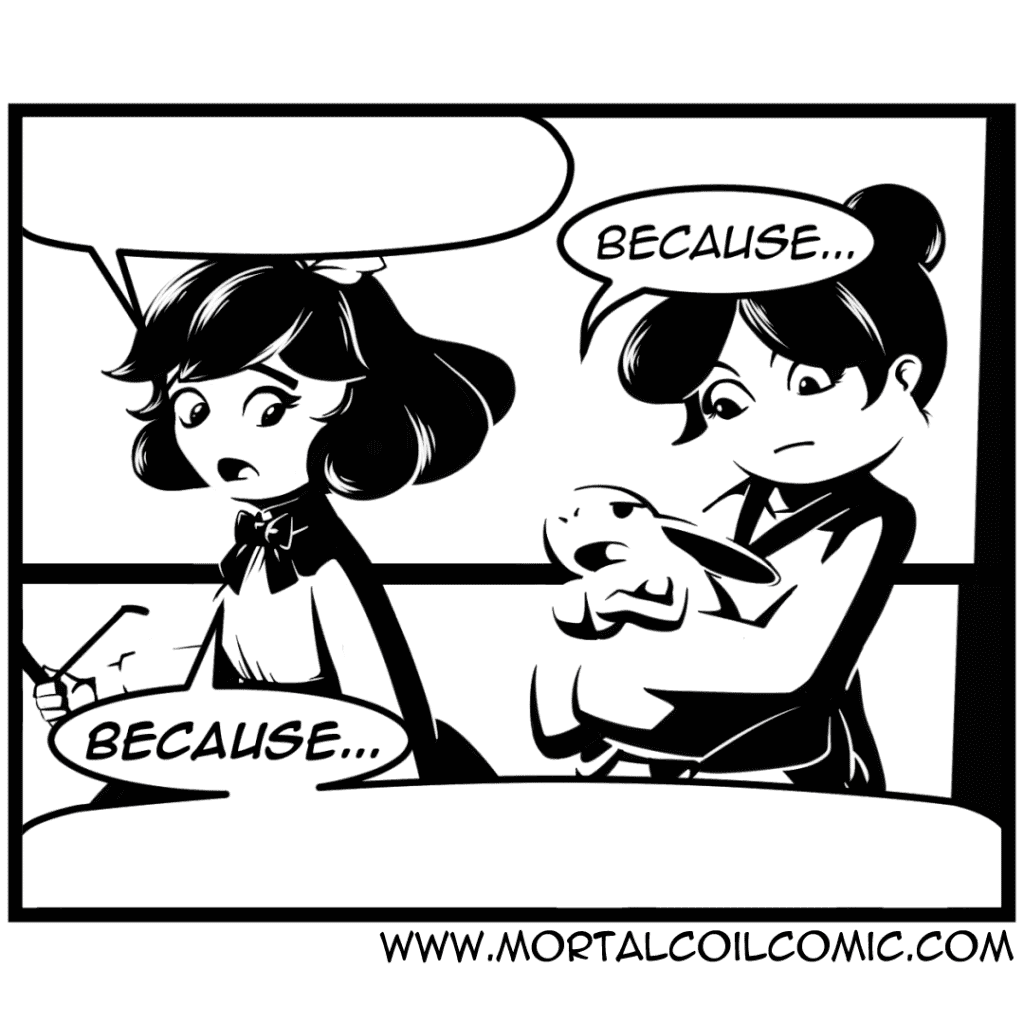 If there's a comic next week you'll also see the captions then. If not, you may have two weeks to come up with something! If you want to see captions before next week you can join up with my Instagram or Twitter as I'll post them there! Till then!