Kamiko by Theresa Chen
Mar 31, 2016, 4:00:40 PM
---
This version of Kamiko is done by Theresa Chen. Like Yang she's another co-founder and member of our Bay Area Drawing Meats group. Theresa originally drew Kamiko for the Original Character Challenge.
If you live in the SF Bay Area and would like to join our Drawing Meats group, here's the Meetup.com link. We meet every two weeks to draw and hangout at local cafes.
Theresa's also the author of the online comic White Angel. You can read it here:
From the About page for White Angel:
White Angel is a weekly-updated webcomic about angels, demons, and the supernatural battle for the world between. Teenage drama included.

Sophiel, an angel of heaven, finds herself fallen to earth with little knowledge of the world or what she is, let alone the reasons behind her sudden exile.  While she tries to adapt to her new human life , her presence in the mortal world begins awakening the supernatural elements that had faded to sleep over time.   Demons and dormant agents of both sides begin emerging, bringing back the otherworldly powers and beings of myth. As the exiled being in between, Sophiel must learn to balance the greater picture of the world with what she finds most important in life.
Check out some artwork from White Angel
A character sheet for Sophiel: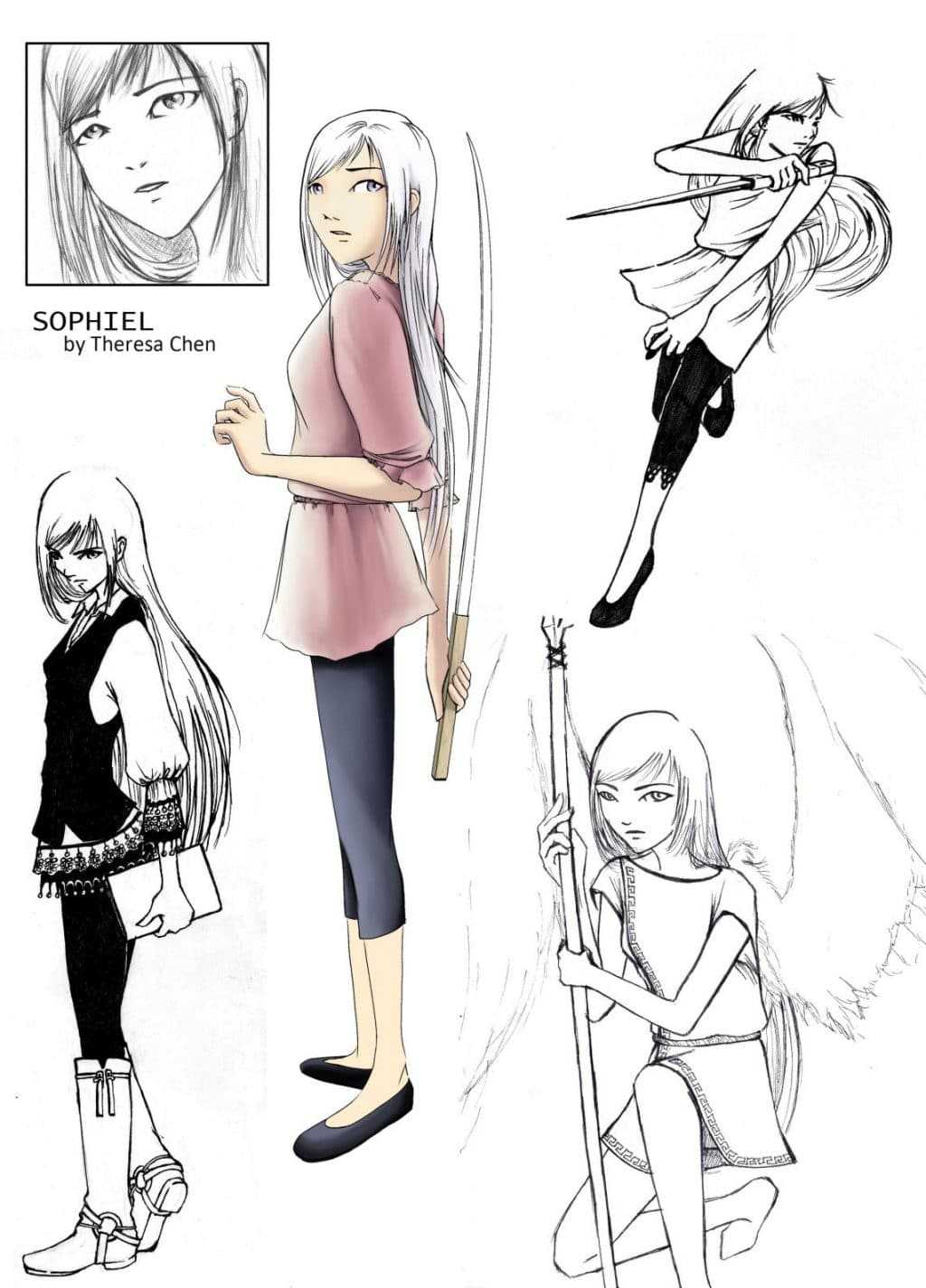 Cover image for White Angel by Theresa Chen.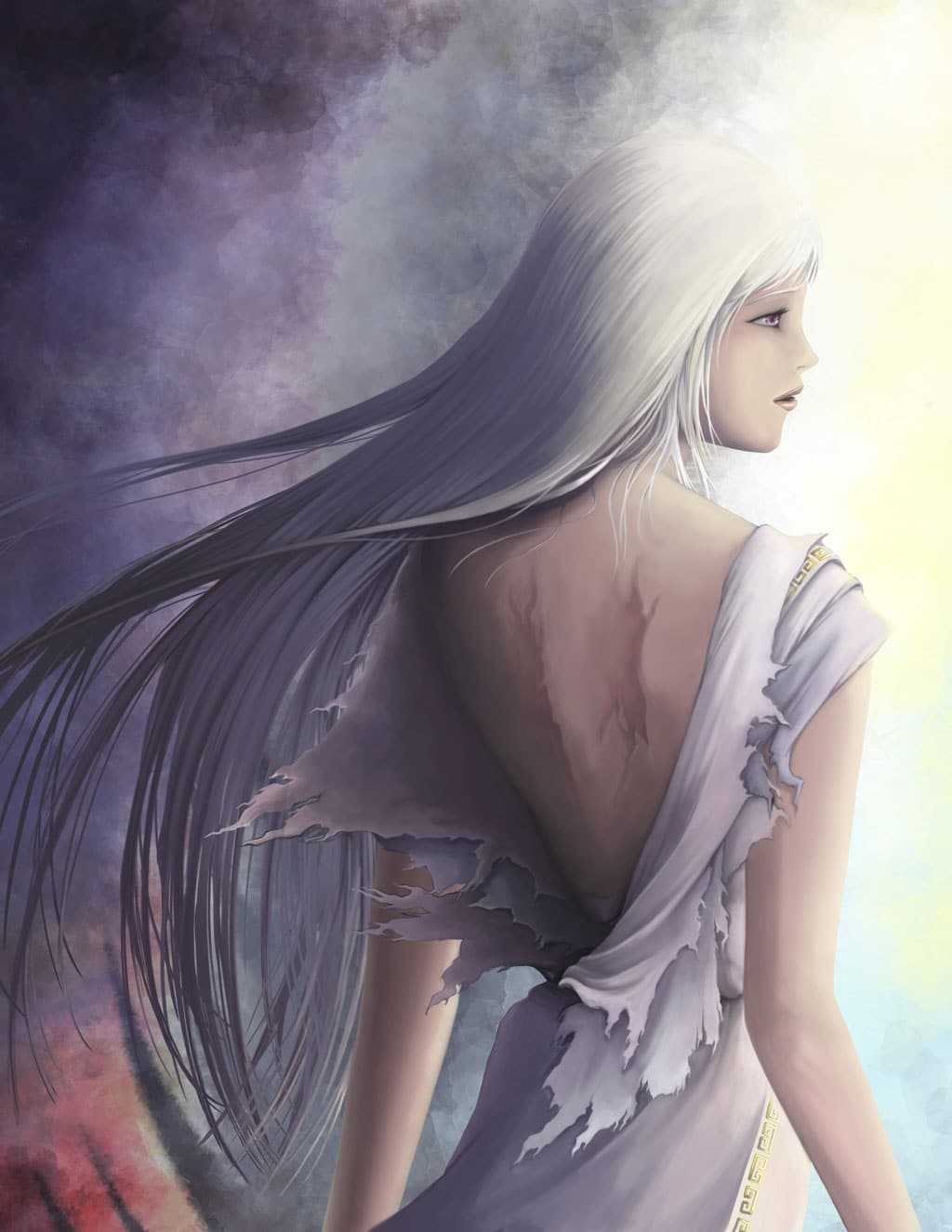 Ryan(?) from White Angel: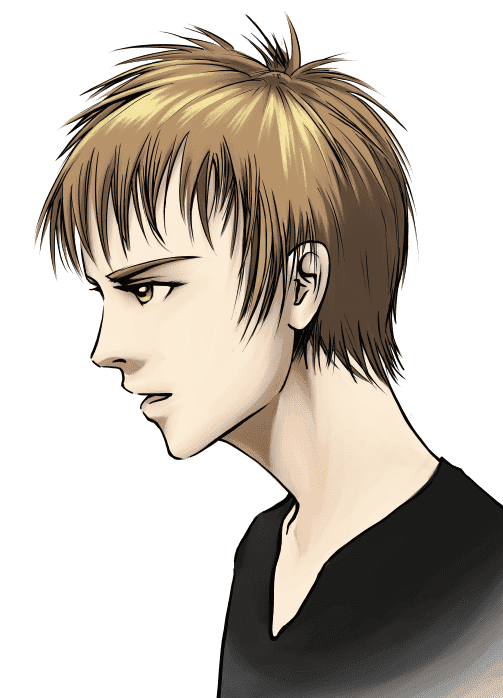 Follow Theresa on Social Media
Follow her on Twitter and Instagram.
Check out her art on DeviantArt.
Want to see your art here?
I have a lot of fan art stowed away for This Mortal Coil now, so you'll see more of these art pieces go up in the coming weeks. I'll post on Mondays and Thursdays just to give each piece some breathing room.
To see some more fan art of Kamiko, follow this link: Fan Art Gallery.
If you do some fan art of Kamiko or anything related to the stories of This Mortal Coil, I'd love to show it off here and give you a chance to share your own work. You can ping me on my twitter account @AlbinoGrimby or contact me via the "Contact" page here.