Magical Girl Kamiko Will Help You Find Love!
Sep 20, 2018, 7:00:09 PM
---
It's Magical Girl Kamiko!
I mean, she is a magical girl of sorts. She's a god. She can turn into a swarm of butterflies. She did fix the moon by globbing it back together again and putting it up in the sky. It was quite the miracle.
This is a very different look for Kamiko, don't you think?
It's rare to see her in anything but a bell-shaped dress, but hey I wanted to do something different. A little more pin-up like, kawaii, and fun. And, in color. It's rarely to get stuff with This Mortal Coil in color, but it's been a long time since the comic ended, and a new era is beginning. One that will be quite different from the previous incarnation.
But one maxim holds true: I hope to write more stories with Kamiko and share them with you.
Let's Check Out Her Style!
Miniskirt, billow-y blouse, and a scarf. Can't forget her bowtie (they're cool after all). Oh, and her four inch stilettos. Not practical, but neither is being a magical girl. It's all about style before all else, you know what I mean?
Brunette or Blonde?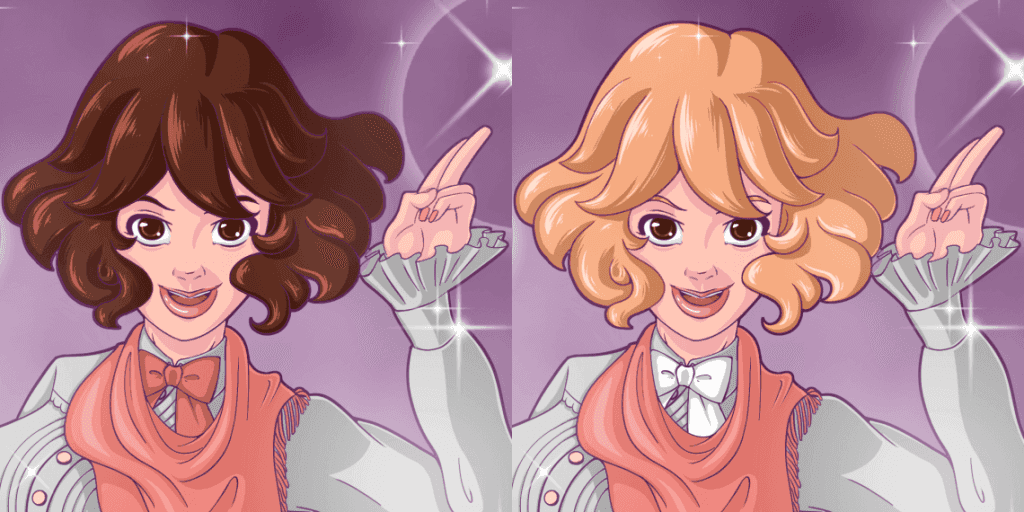 Which do you prefer, blonde or brunette? I like both. Brown is her natural hair color, but sometimes you gotta change it up to fit the style.
Magical Staff
It's very Card Captor Sakura inspired. I was thinking: what's the story for this drawing? Maybe she finds this staff and becomes the goddess of love and uses it to help people find true love. Of course, until things go awry.
I was thinking it should have been a butterfly of some kind, but then you really don't get to make the kawaii looking wings.
Pose Sexy!
Here's a blonde version of her...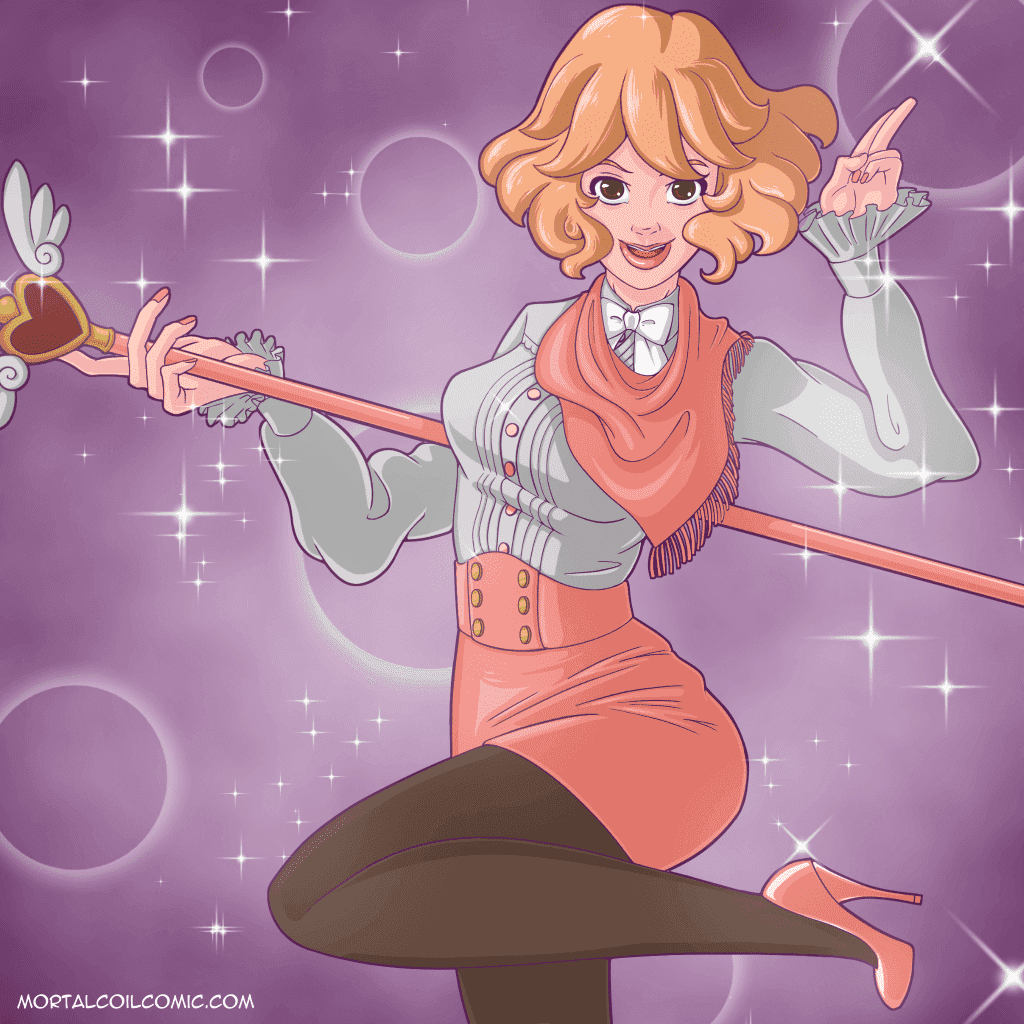 It's a ridiculous pose!
But being a magical girl is all about posing and posturing.
Would she fight?
If she's a goddess of love, that that's probably a "no."
Also, you can't forget the sparkles and bubbles. That makes it shoujo!
I don't know what her cute little pet animal would be? Maybe Jade? I'm sure he'd hate that and be a cranky-pants about it.
Sketch
It all begins with a sketch! I originally drew her on my iPad using Procreate.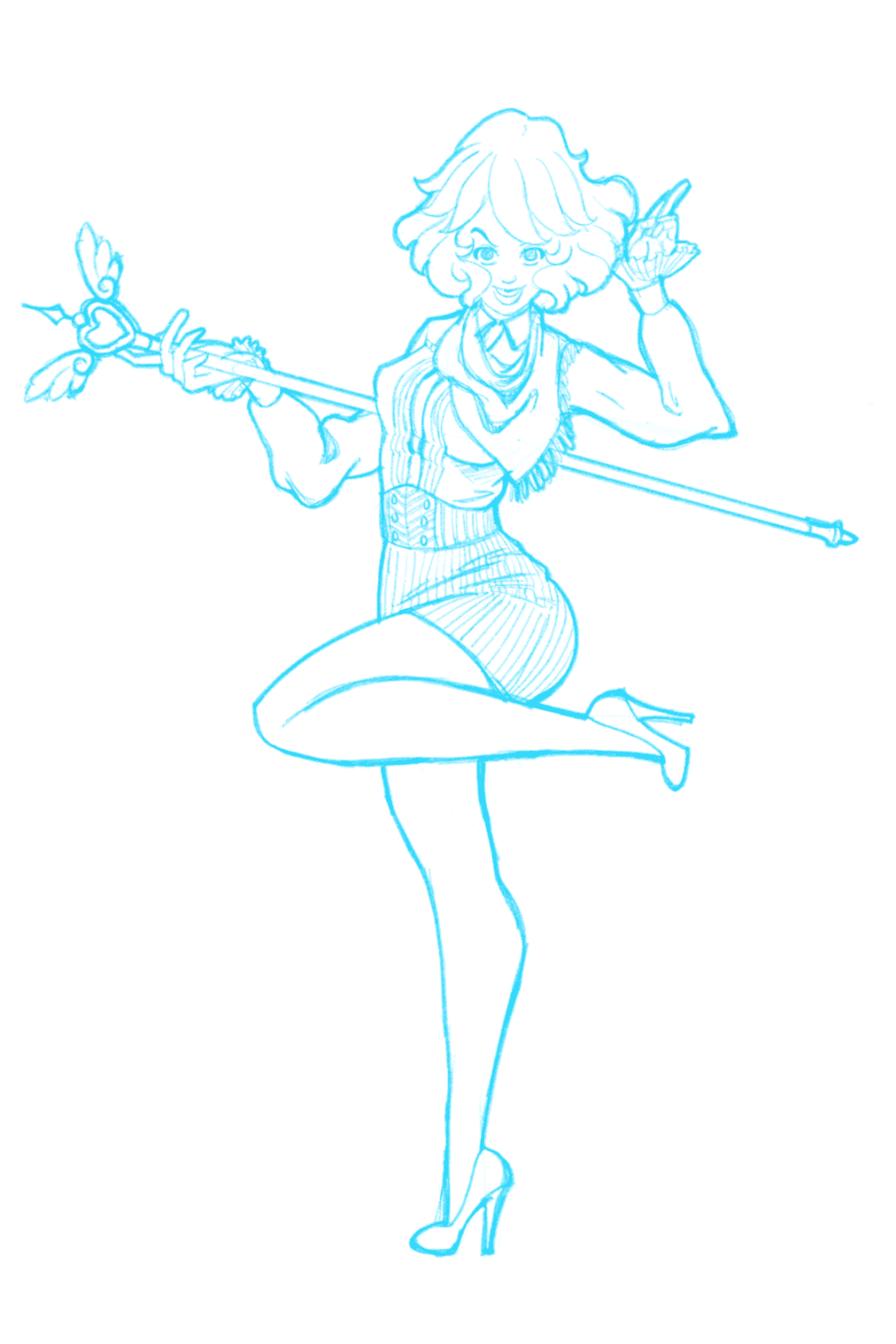 Variations!
Well, there's like one variation right now. I call it the "USA" style.
Do you have some favorite colors?
If you comment below with them, I'll use your favorite colors to make different colored variations of Magical Girl Kamiko.