Lolita Fashion #27: Lo. Lee. Ta.
Jun 1, 2016, 1:00:46 PM
---
Lo. Lee. Ta.
You know the book reference right?
When I saw the original dress by Angelic Pretty it looked more like a nightgown. I'm not sure if I drew it as one should wear it, but it looked more like she was going to sleep with her fancy heels, a stuffed bear, and a big ole monstrous rabbit.
She looks a bit childish hidden under the voluminous bloom of her dress, and of course, my brain immediately connected it to the book. Lo. Lee. Ta. Ka. Mee. Ko.
Progression: Rough Sketch to Final Drawing
Here's the progression from beginning to end. Originally I didn't have a rabbit by her feet, but he popped into the picture later.
As for the stripes -- you'll see them in the original inspiration for the dress below. I did the sleeves, bow ties, and ruffles by hand. When I got to the dress itself I mesh transformed a stripe pattern I created to finish the look off. I like the giant bow too.
I think the only thing I'm not totally fond of is the shadow of her arm across her waist. For the other Lolita drawings, I don't have that so this won't read to well when animated in context with them, but it may not matter, and hence I didn't bother to remove it.
I've always got to try and do something with her hands. Swords, canes, parasols. There's only so many of them you can do, but since it looked like she was going off to bed, a stuffed bear seemed to be the ticket.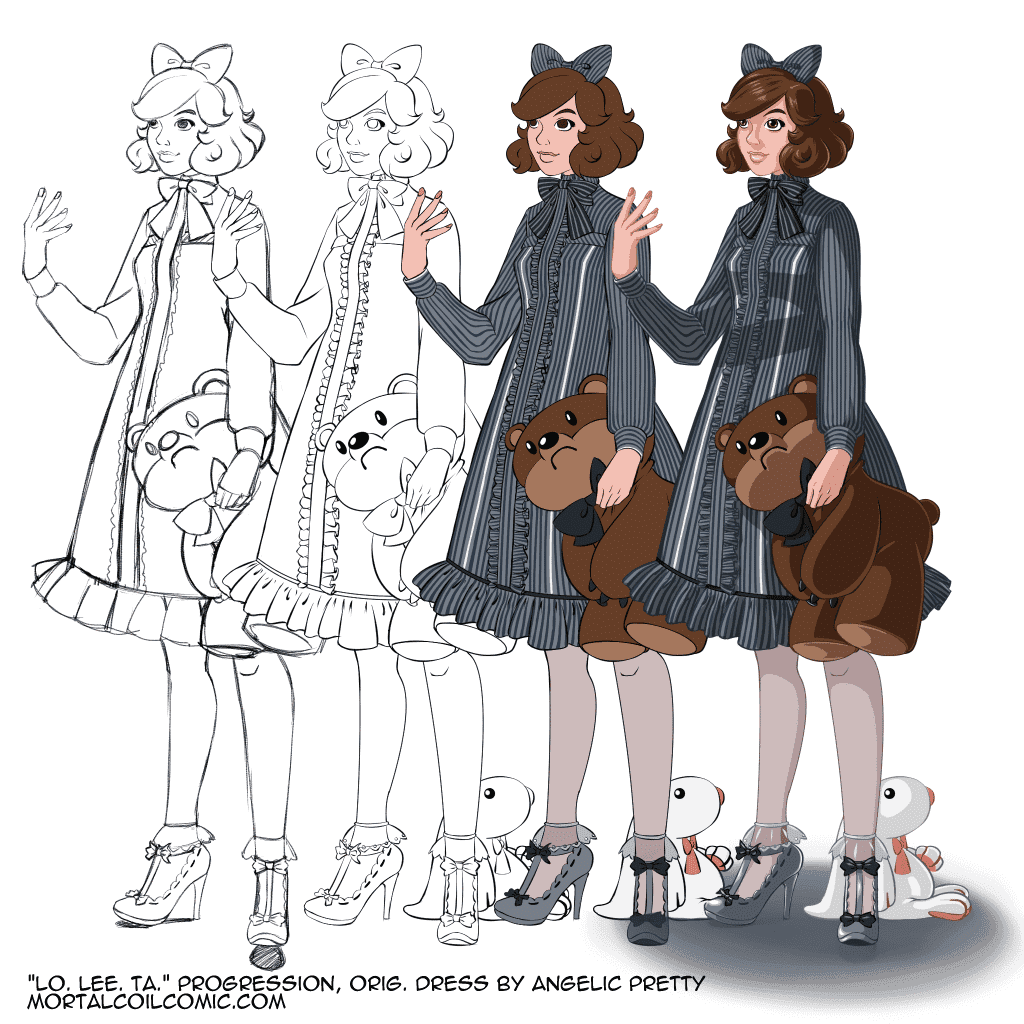 Inspiration
The dress is by Angelic Pretty and called "Pretty School." You can find more pictures of it here.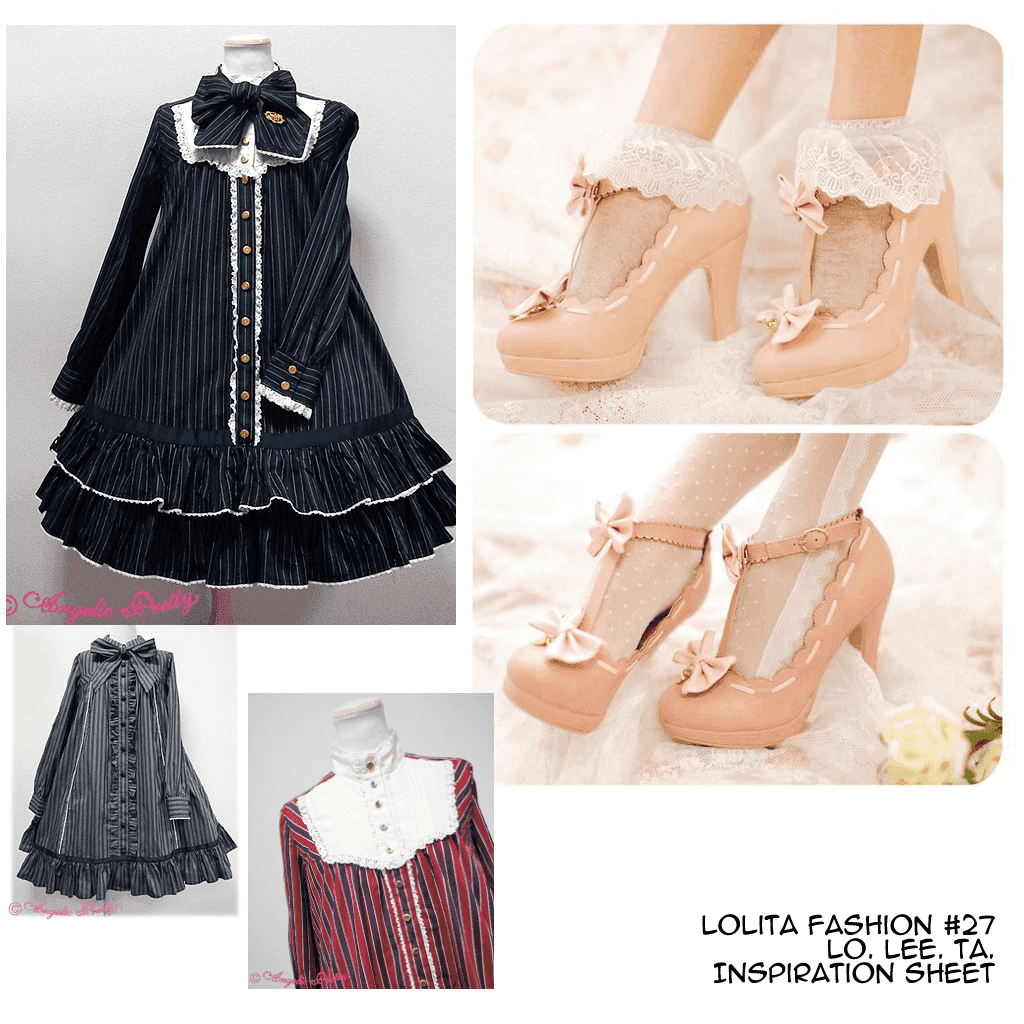 Turntable
Here's the turntable video with this drawing included. I posted it on Youtube just so I could include it here.
That's all for this week. Stay tuned for more Lolita turntable artwork!