Deconstructed Lolita
Jun 17, 2015, 1:00:14 PM
---
[Art] Deconstructed Lolita
New artwork of Kamiko entitled Deconstructed Lolita. If you follow the comic, you may notice some things about this image. Click the button to see some close ups and work-in-progress images.
Close Ups
I think you might recognize this dress...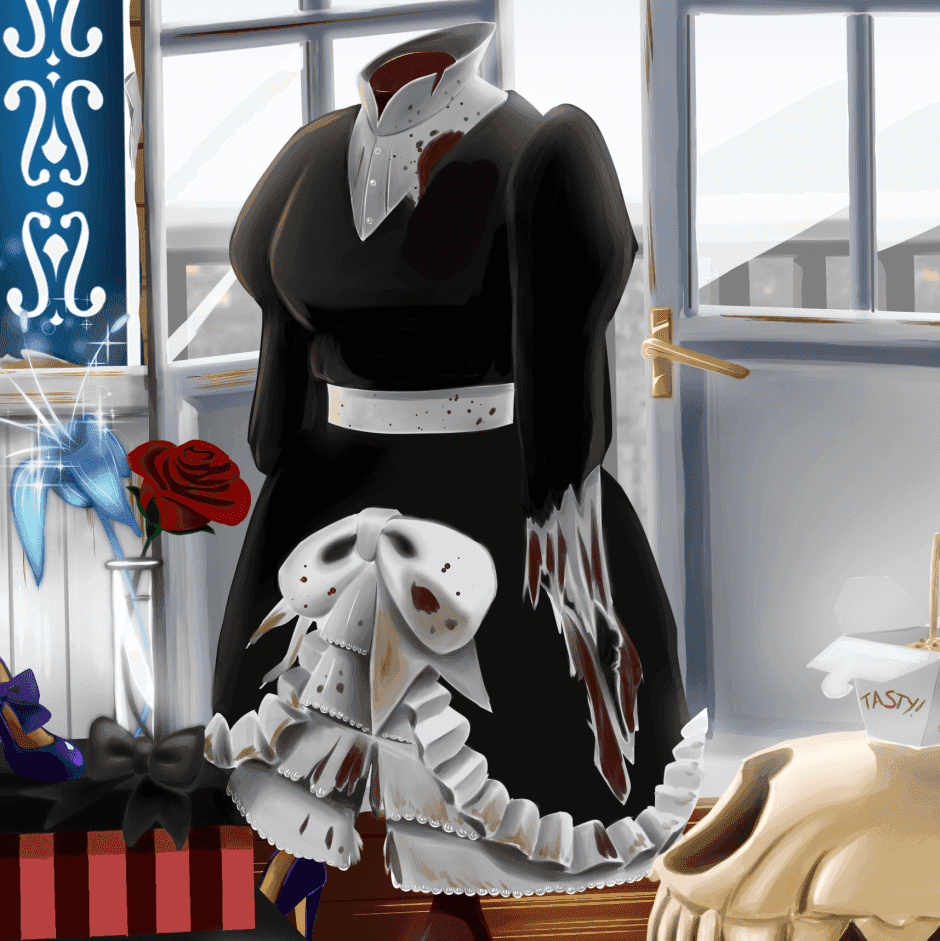 Maybe you recognize this flower... or that high heel.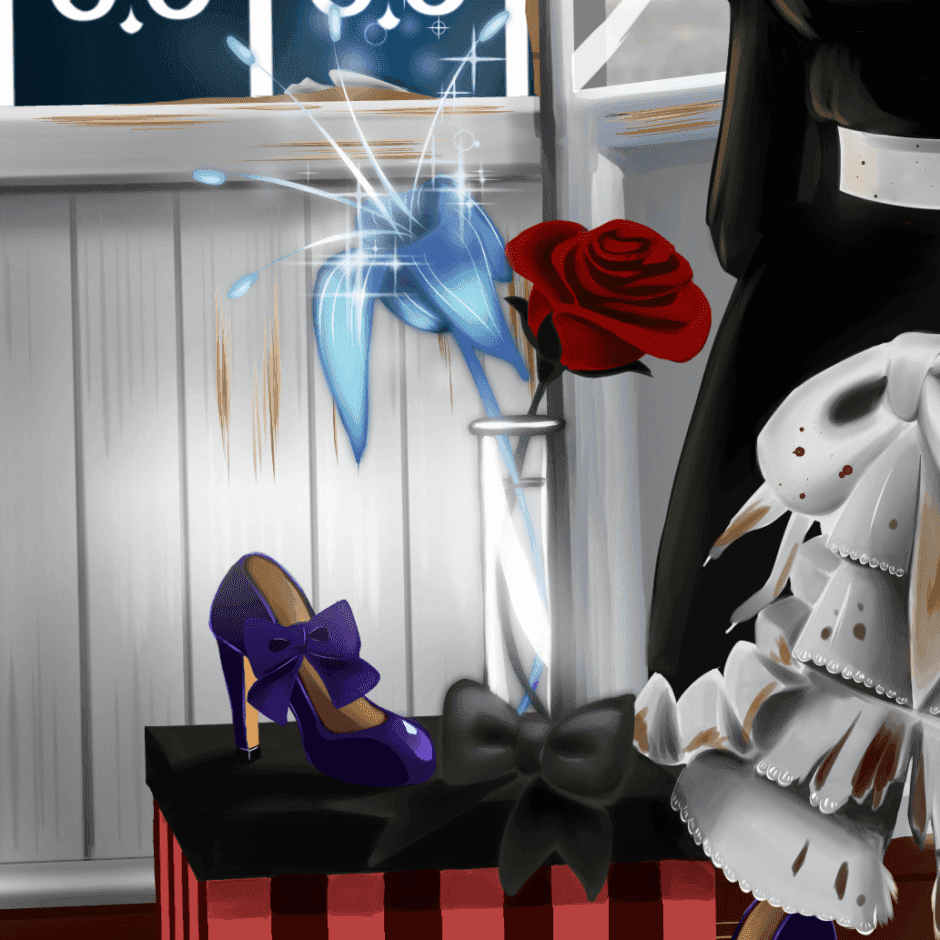 I really enjoy drawing high heels as you can tell. :)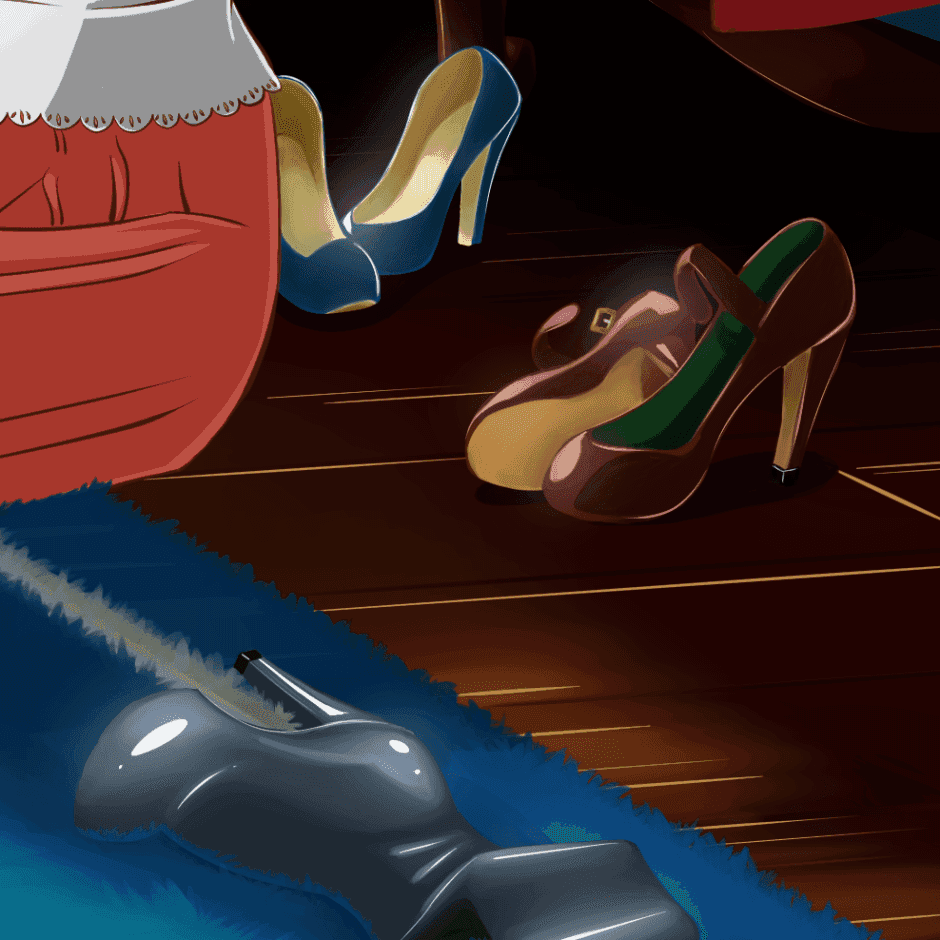 The broken heel turned out pretty well, but I did this quite late in the process of painting. The more things I painted the easier and better it got.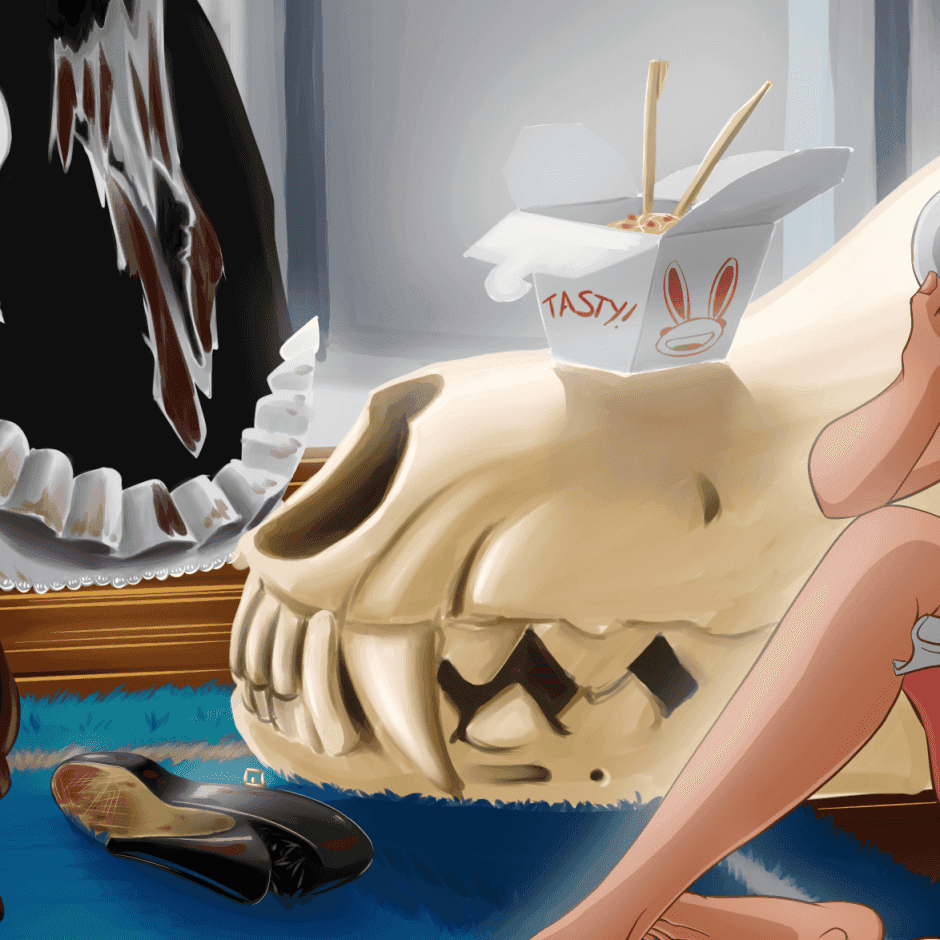 Work in Progress
This image was originally done for my Drawing Meats group. We're doing a thing called the Original Character Challenge, and the first character was Kamiko. Alongside my character, there was a theme: Spring Cleaning. It's kinda left wide open to interpretation, but I decided to try and incorporate some aspect into the image. Mainly, in that, I don't think Kamiko would ever clean up her flat. She's the kind to drop her junk off and head out again, and eventually all that stuff just becomes the furniture (i.e. the wolf's skull) or just strewn all over.
I also wanted to draw a different picture of Kamiko, not just another one of her standing around looking pretty, but one where you can get more of a glimpse of her life. I tried different sketches, like this one below. It was supposed to be her looking at the mess in her room, annoyed with it:
It still seemed very standoff-ish, like she wasn't interacting with it or just existing with it. I used Blender and mocked up something different, one where she was sitting in the middle of her room. I imagine it's a flat you would find somewhere in Paris, probably in the old part of the city.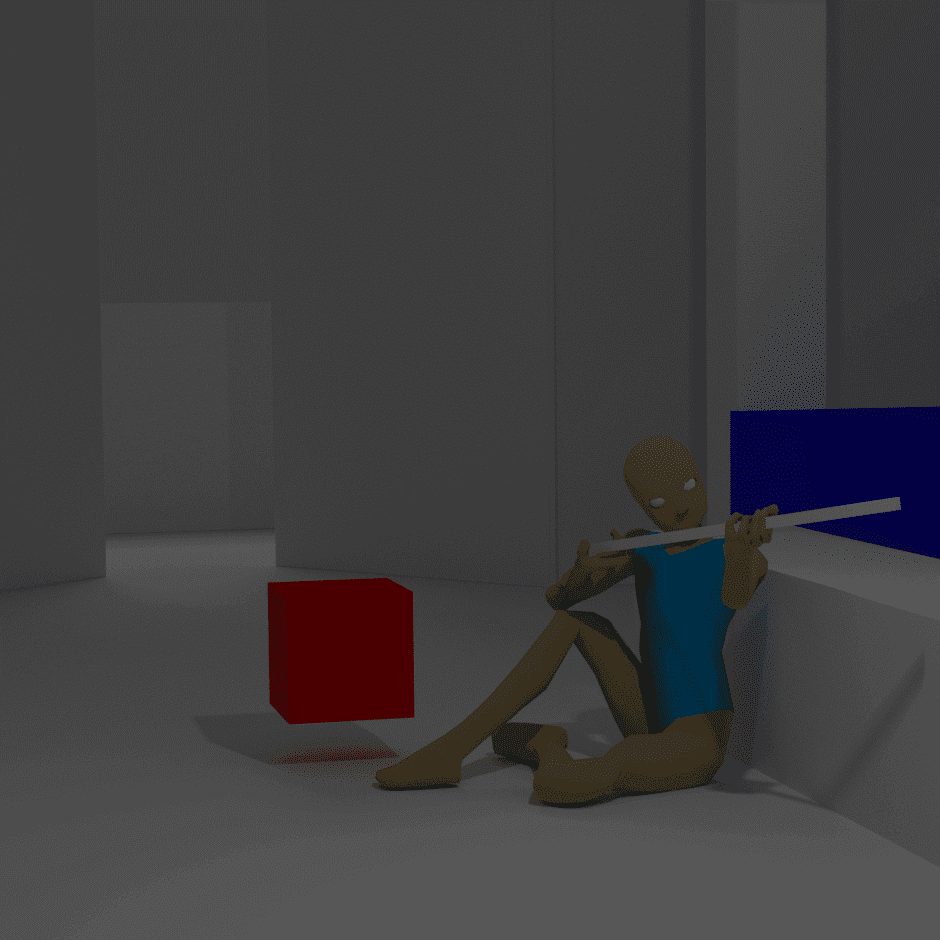 The sketch. It's actually broken up into many layers, and as you can see a lot of the stuff on the floor wasn't included or moved around in the final image. When I did the original sketch the doors were really too wide so I took a little time and squished the doors down. I'm still not happy with the perspective. It doesn't look quite right. I'm sure I could fix it by mocking up the doors in 3D, but I wanted to do it by land and learn to eyeball it and live with the inconsistencies. Next time it'll be better.
Inked version of Kamiko.
Cel-shaded rendering of her.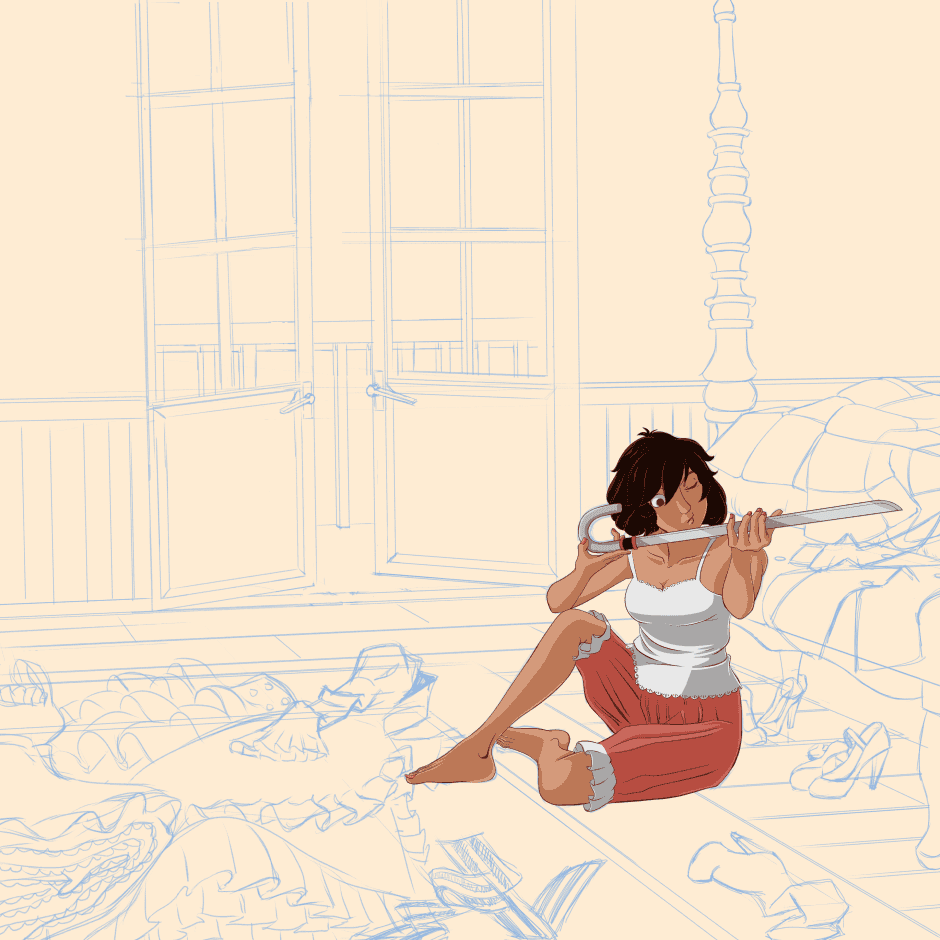 So at this point, of the painting, I realized, that it would probably be better to have painted Kamiko in the same style as the background. Now she seems out of place, and I think going forward I want to try and paint everything and really get my coloring to a better place. Doing backgrounds and details is a pain-in-the-butt, but I really wanted to enjoy this process.
The background of the room. If the wallpaper seems familiar, it should since I used it in another image, V is for Victory. I keep thinking that Kamiko's style is that she's a modern lady and she's got a modern place, but I was also imagining that the flat she bought in Paris was something she bought decades or a century ago, and she just never bothered to renovate or update it. It's just a place for her to be. In fact, for the background through the window, that's a photo of Montmartre from the steps of the Basilica Sacré-Cœur that I took when I was visiting the city. Obviously, she doesn't live at the Basilica, but maybe nearby. The photo's been blurred so most of it looks like blocks and indecipherable.
That's all for this image, thanks for reading and I hope you enjoy these insights into the artwork. Of course, This Mortal Coil will remain a high contrast, black and white comic, but having images in color is fun too.