Archer of the West, Page 6
Feb 14, 2015, 4:00:37 PM
---
How It's Made: Archer of the West, Page 6
Here's the behind the scenes for the last page of Archer of the West. Below are the pencils: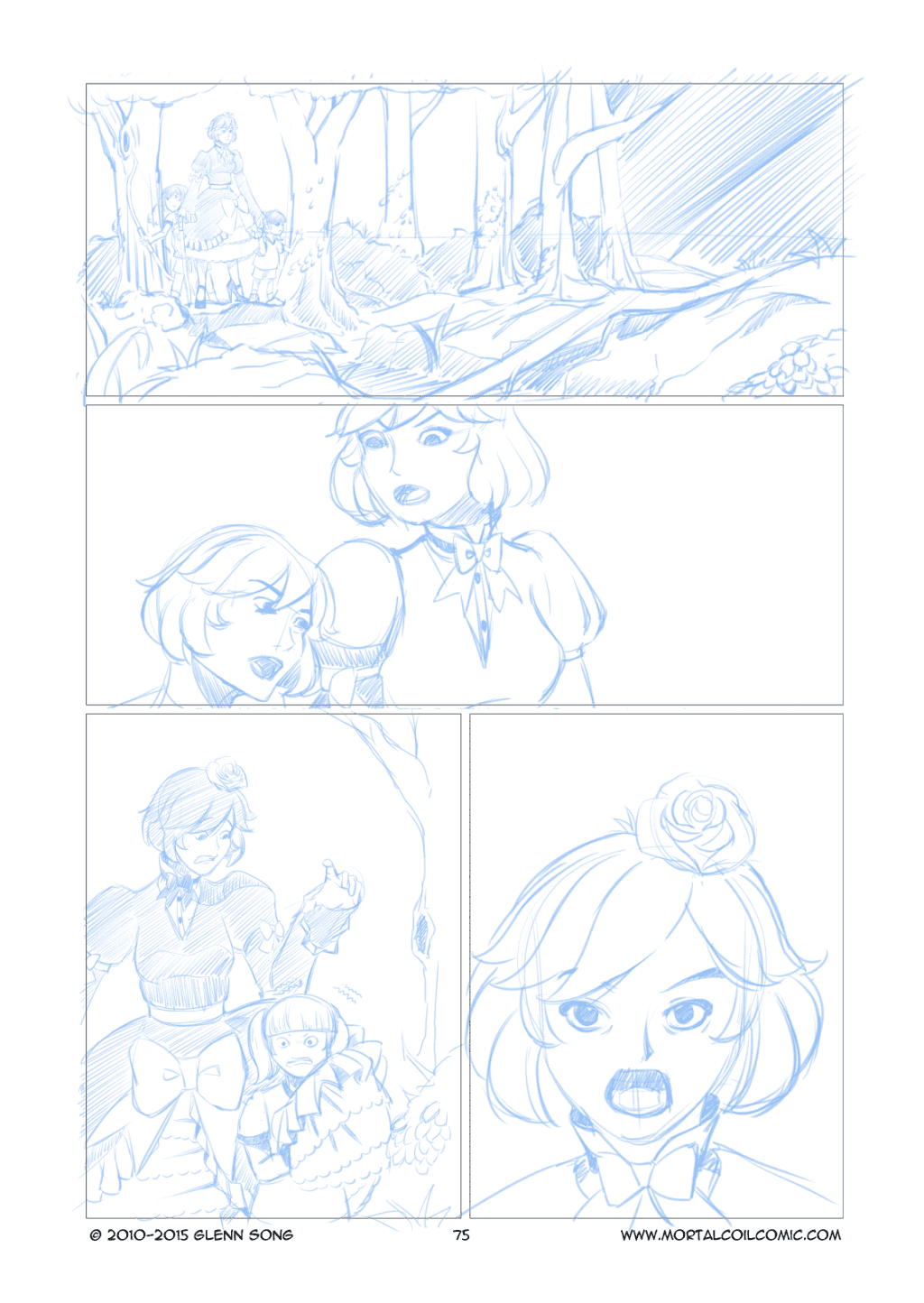 Final Art (no word bubbles)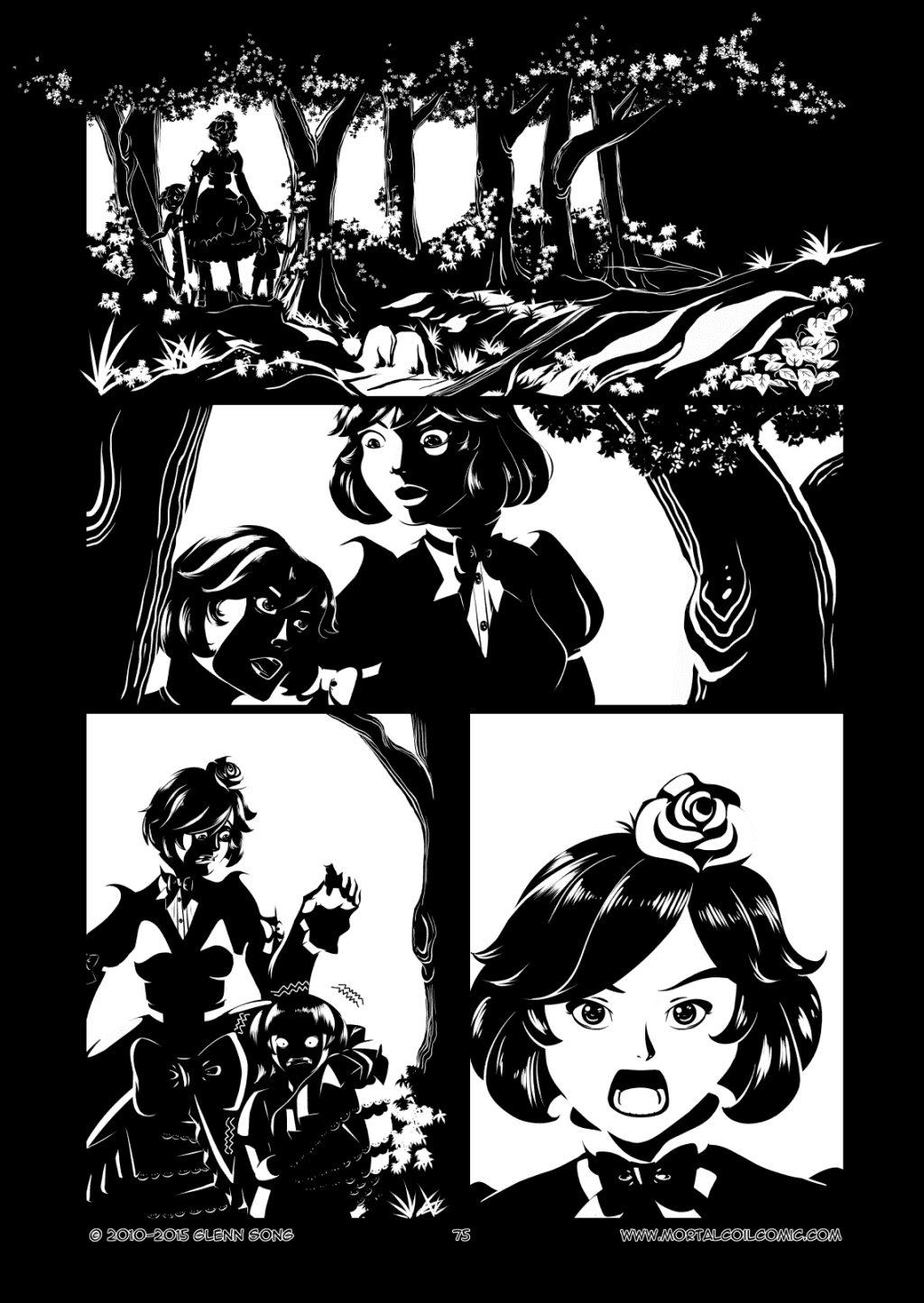 Script
Frame. The three of them enter the woods and they walk a distance in. There's a ghostly voice talking. Natsumi is racing ahead because she hears Tachibana speaking.
TACHIBANA
(Quietly) I'm going to miss my tournament next Saturday.
NATSUMI
That's him! Senpai!
Frame. Kamiko takes her by the shoulder.
KAMIKO
You sure you want to see him like this?
There is a ghostly voice talking back.
[CHARACTER NAME REDACTED]
The contract has come to an end. Take solace for saving a pair of sisters. It's time to come home now. (Use Times New Roman for the text.)
Frame. POV from Hana as we see blood all over the leaves and the ground. She's clinging to Kamiko's skirts. Kamiko has a reassuring hand on her back.
HANA
W, who is that? Why's it so cold?
Frame. Close up on Kamiko
KAMIKO
Because she's here.
Frame. Standing at the end is a hooded figure by Tachibana's corpse. We can see that it's half eaten and lying against a tree. There is a white spirit standing in front of the tall hooded figure. He looks downcast.
KAMIKO
Hey, before you take him, I need to talk to you.
 As far as this script page goes, it's more of a suggestion for the final artwork as you can see from the description and notes versus the final drawn page. Now that we're entering the woods, I wanted to make it look dense with more foliage, fallen logs, and debris. There's a character I really wanted to introduce, and at the end of this chapter you get a bit of her. More next time.