In Her, We Trust
Jul 3, 2021, 8:19:50 PM
---
Happy 4th of July!
Happy early 4th of July, for those of you reading this in America. Today is the day we celebrate our country's independence by blowing up apart of it.
I think this'll be the last pin-up for Catherine for a bit. You're probably tired of them, but it's somewhat fitting to end with Catherine around July 4th since she is wearing the U.S. Great Seal on her military cap. FYI, that military seal is HARD to draw. I actually did a trace over of the seal a long time ago and I copy/paste it in and place it on her hat. If she's at an angle, I'll use the mesh transform and warp till it matches the perspective as much as possible.
BTW, the title is also a reference to America since it's written on our money. You know, "In God, We Trust". "In Her, We Trust" is meant to allude to what Catherine might be.
The Webcomic Underdog anthology project took most of June, but that's now completed. More details about the anthology will be forthcoming such as the Kickstarter.
As for Magical Girl Kamiko: my buffer is wafer thin. Even if I resume, I'll have to get into gear and start drawing the next part of the story fast, but I know time will eventually catch up to me.
Today's Art!
I drew this back in 2013! Wow, time flies, huh? I always liked how her face turned out with her hat and hair framing it. Even in 2013 I was thinking about incorporating her into This Mortal Coil, and now with Magical Girl Kamiko you're seeing the beginning of that. I look forward to building her character out and seeing what kind of relationship she forms with Natsumi/Kamiko.
Original Sketch
This is the original digital sketch I did all those years ago.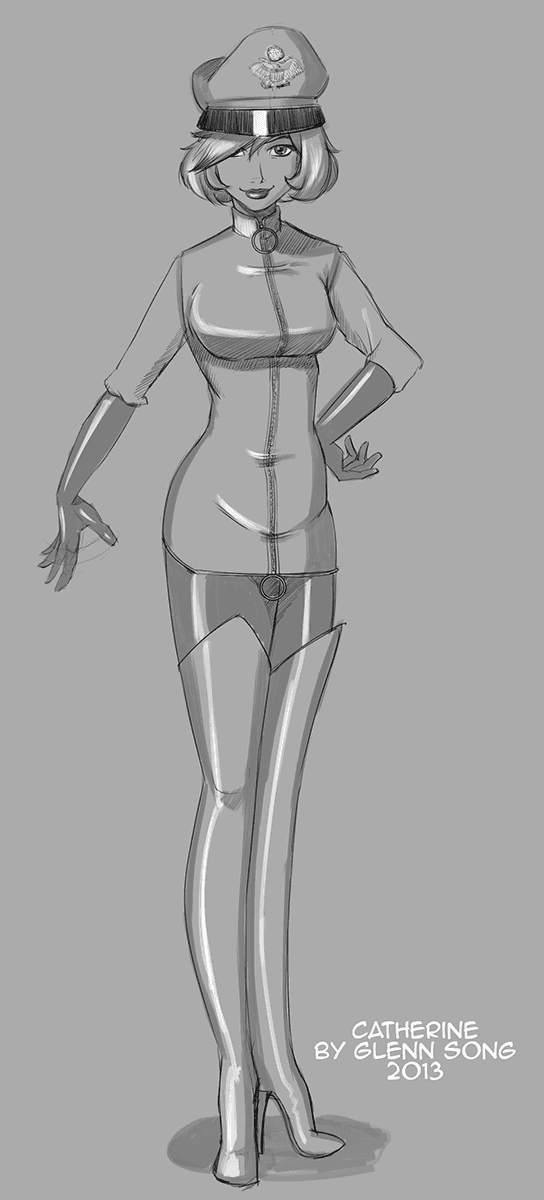 Timelapse Video
When I went to digitally color it, I did a timelapse of the process that you can view here on Youtube:
That's all for this week. If you're an America, or in America, have a great and safe Fourth of July celebration. For those around the world, have a great rest of your weekend. I hope it is/was great!